F1: Construction worker killed at Las Vegas GP site
A construction worker was killed Saturday while erecting grandstands in front of the Bellagio for the inaugural F1 Las Vegas Grand Prix.
The man suffered a "major laceration to the neck" while working at the site's Bellagio Fountains on the Las Vegas Strip around 11:30 a.m., according to the Las Vegas Metro Police Department.
After being transported to University Medical Center of Southern Nevada's Trauma Center, where he was pronounced dead.
The Occupational Safety and Health Administration is investigating the workplace tragedy.
No other details were immediately available.
The worker was likely helping build MGM Resorts International's grandstand for VIP race viewing, where the famous Bellagio fountains are located.
It is estimated that as many as 300,000 F1 fans will attend the Formula 1 event that is set to feature a 3.8-mile track around downtown Las Vegas landmarks, casinos and hotels, including the Bellagio, Caesars Palace and the Venetian.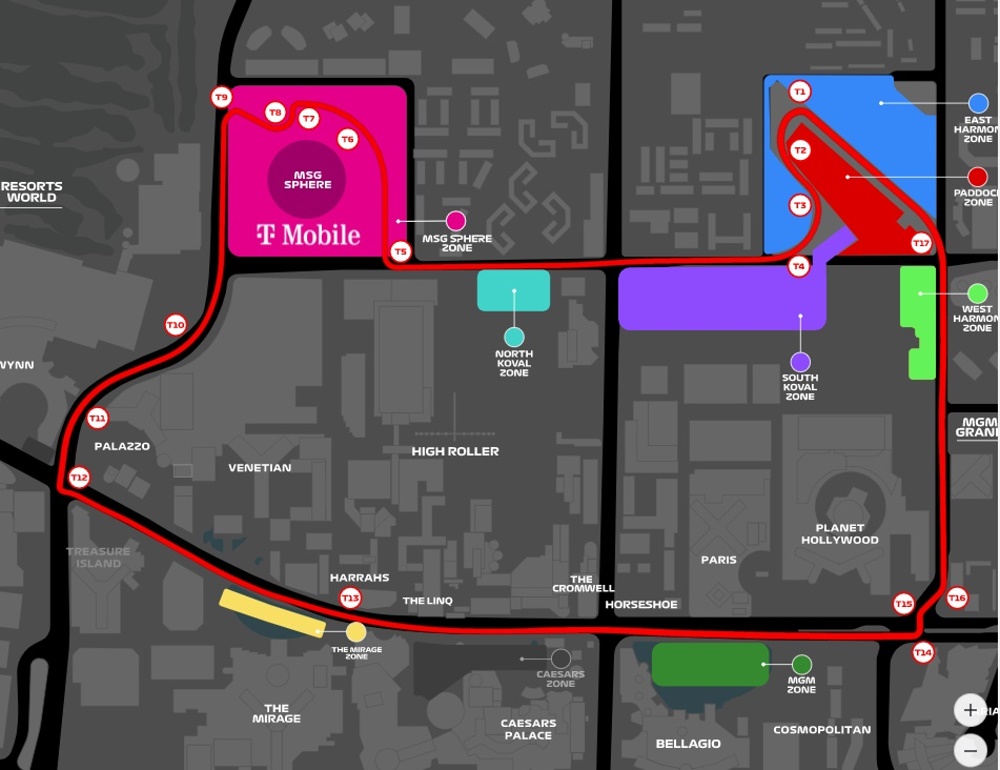 The 3.8 mile track will feature fourteen corners and is set to cost around $560million to construct.
A multi-story paddock building is being constructed off the Strip, at a cost of $480million.
Three football fields in length, the building will include team garages, suites, and on the roof, a 28,000-square-foot screen.