F1: Mexican reporter says Marko was trying to motivate Perez
(GMM) A well-known Mexican Formula 1 commentator has played down the recent controversy surrounding Dr Helmut Marko's words about Sergio Perez.
Red Bull team advisor Marko, 80, had to apologize for alleged racism for suggesting that because Mexican Perez is "South American", he lacks the focus of a Dutchman or German like Max Verstappen and Sebastian Vettel.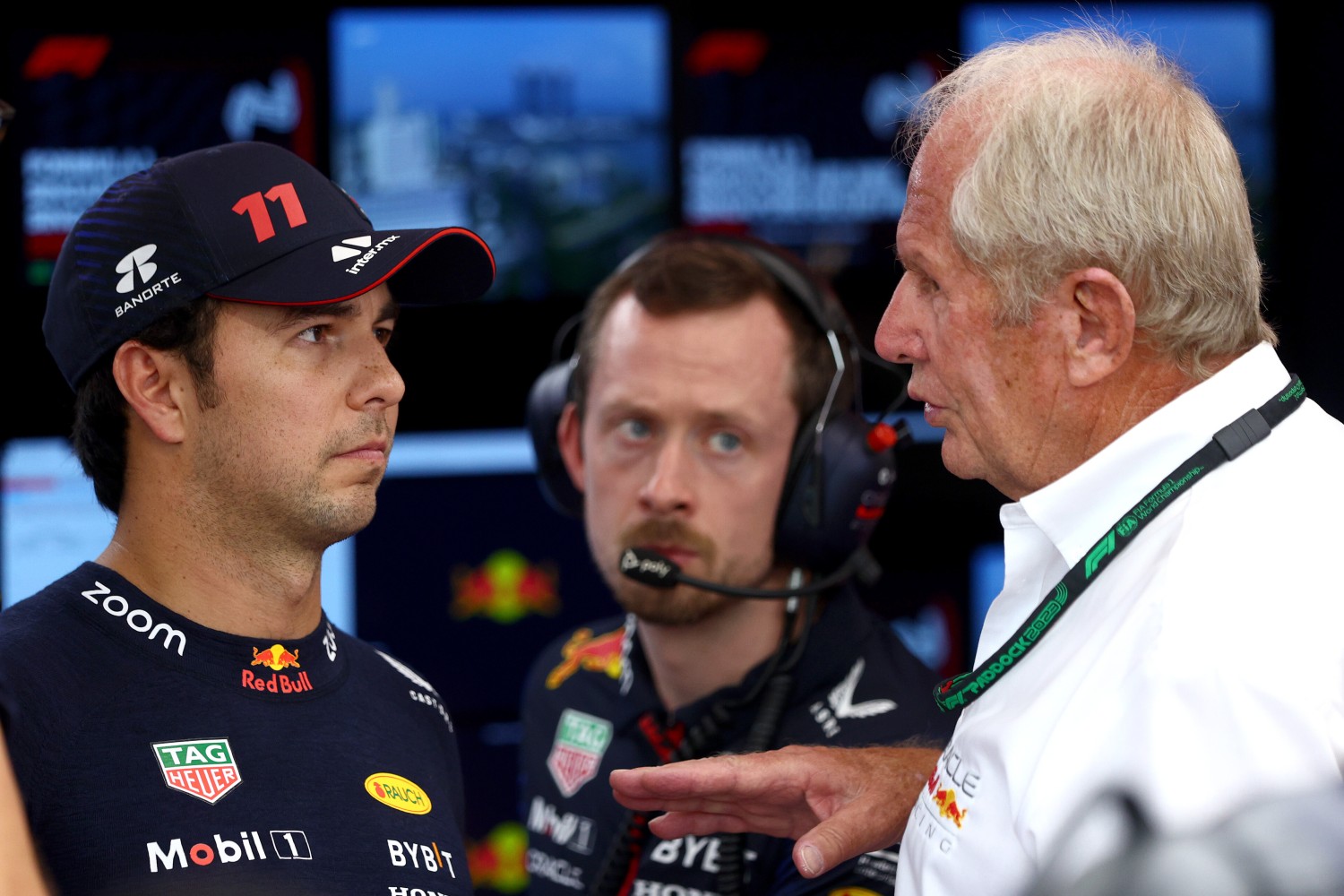 But Fernando Tornello, a well known name in Mexican racing circles and a commentator for the Latin American arm of ESPN, played down the fuss.
"Mexican fans must accept what Helmut Marko said with a smile," he told Esto newspaper.
"You can't just blow up everything he says. He's simply a provocateur. What he's really trying to do is motivate the drivers. He's a hard man," Tornello said.
"He does it to poke and prod the drivers so they get more out of the car and improve in terms of determination. I think this is why he said that about Checo."
Tornello says it's wrong to dismiss Austrian Marko as a racist.
"He doesn't just do it with Checo – he's like it with everyone. He just doesn't speak badly about Verstappen because Verstappen doesn't give him any reason.
"In fact he must treat him (Max) like a spoiled child, so he doesn't go somewhere else. They need to keep him there."
It is also a fact that, while Perez is currently feeling the pressure at Red Bull, the energy drink-owned team has consistently rejected claims it is trying to get out of the 33-year-old's signed-and-sealed 2024 contract.
"Verstappen is a driver who scores more than a 10, while Checo is a driver who normally does not score below an 8 or 9," Tornello continued.
"That is very good for a driver – I think there have been drivers who have become champions with weaker performances than what Checo can do. It's just that Checo is taking on an absolute animal at Red Bull.
"Beating Verstappen is almost utopia, and yet Checo has done it a few times," he insisted.
Tornello also played down the validity of suggestions that Perez and Verstappen are not treated equally inside the team and inside the cockpit at Red Bull.
"One driver has different preferences to the other driver, so obviously the team tries to tailor the car to the driver they think will win the most races. And that is Verstappen," he said.
There are six races left to run in 2023, including Perez's home race in Mexico at the end of October.
"I'm going to do everything I can to win in Mexico," Perez told Esto newspaper.
"I'm not going to ask Max for help to do it. On the contrary, that victory would mean nothing to me. I want to do it for myself."