MotoGP Rumor: Marc Marquez has decided he wants a Ducati
(Update)
This rumor is upgraded to fact with today's announcement that Honda Racing Corporation and Marc Marquez have mutually elected to terminate their four-year contract prematurely at the end of the 2023 MotoGP World Championship season.
---
October 2, 2023
Ducati chief Giga Dall'Igna says that Repsol Honda factory rider Marc Marquez has indeed decided to leave Honda to ride a powerful Ducati.
Speculation has been rife about the Spaniard is tired of riding an underpowered Honda and breaking so many bones trying to keep up with the Ducati bikes.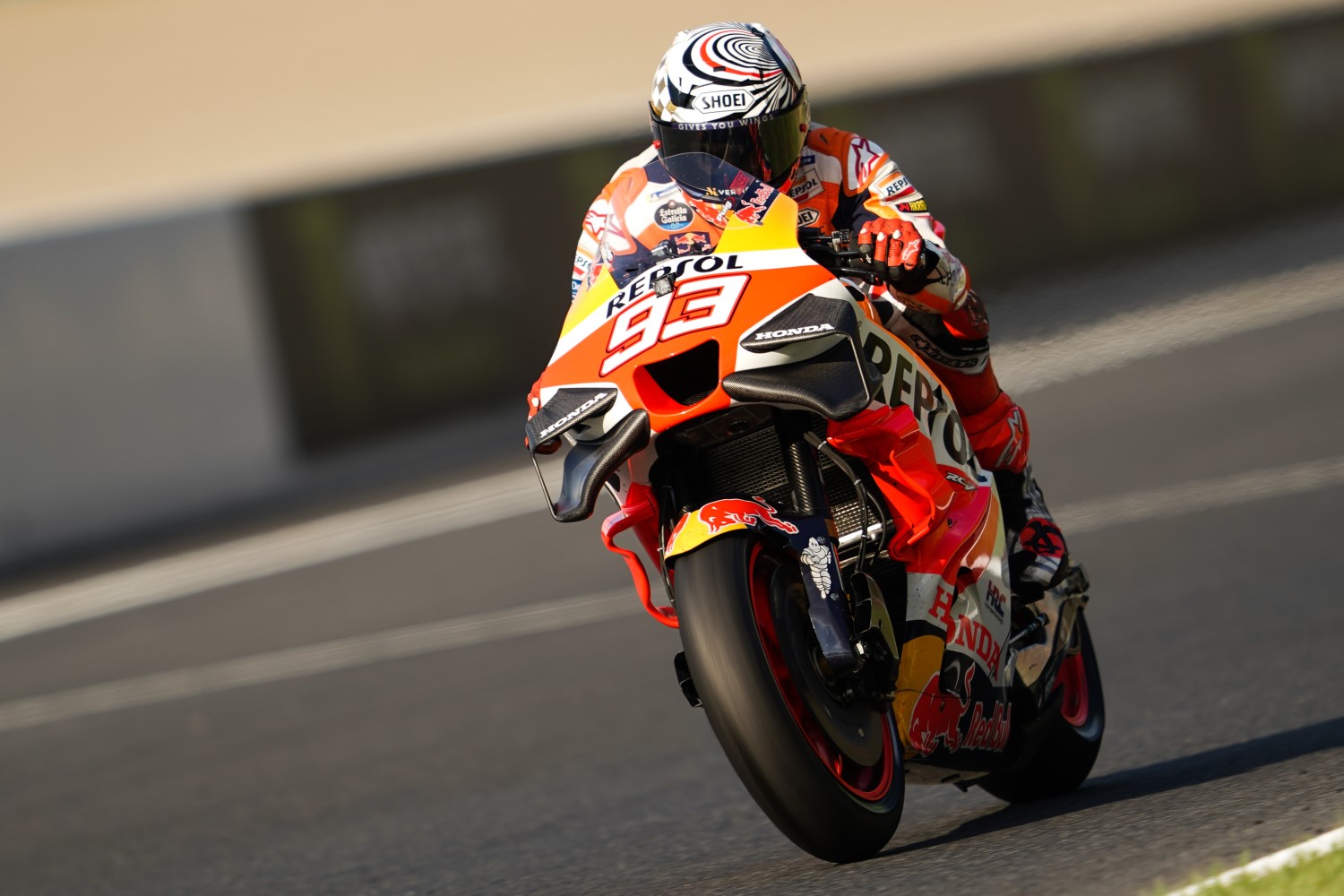 "Marc is one of the strongest riders in history, so the fact that he strongly wants to get on a Ducati can only be pleasing," said the Ducati Corse General Manager on Sky Sport Italia.
"This is the most important comment I can make. He decided to leave a Honda to get on an unofficial Ducati, even more so he underlines the fact that he wants our bike and [that] can only please [us]."
"This is what I heard, clearly there is no official announcement yet," he added.
"I believe that there are many things to do, that there is a complicated contract to break, in the event that he clearly wants to break it.
"It seems to me that, however, the statements he made are these and from our point of view it is pleasing."
"The arrival is all to be defined and evaluated because there isn't an official announcement yet," reiterated Dall'Igna.
"I only commented on the statements that Marc made about our bike.
"This year we are still focused on the championship, which has many things to say.
"Then Marc is certainly an awkward rider for many reasons and there is a concern that he could break some balance.
"This will eventually be part of the game, and it will be up to us to manage it."