F1: Verstappen wins pole for 2023 Qatar GP
Max Verstappen turned a lap of 1m23.778s to win the pole position for Sunday's 2023 Qatar GP F1 race in his #1 Red Bull Honda.
–by Mark Cipolloni–
While his teammate Sergio Perez could not even make it out of Q2 in the identical car, The talented Verstappen turned up the wick and took pole over the Mercedes of George Russell by 0.441s.
"Great start to the weekend," said Verstappen who will be gunning for his 14th win of the season.
But it could just be the icing on the cake, as he may well already have been crowned world champion tomorrow after the Sprint Race.
"It's quite tricky out there, but I'm very happy to be on pole, it's been a good day for us. Let's make sure tomorrow we have a good day as well."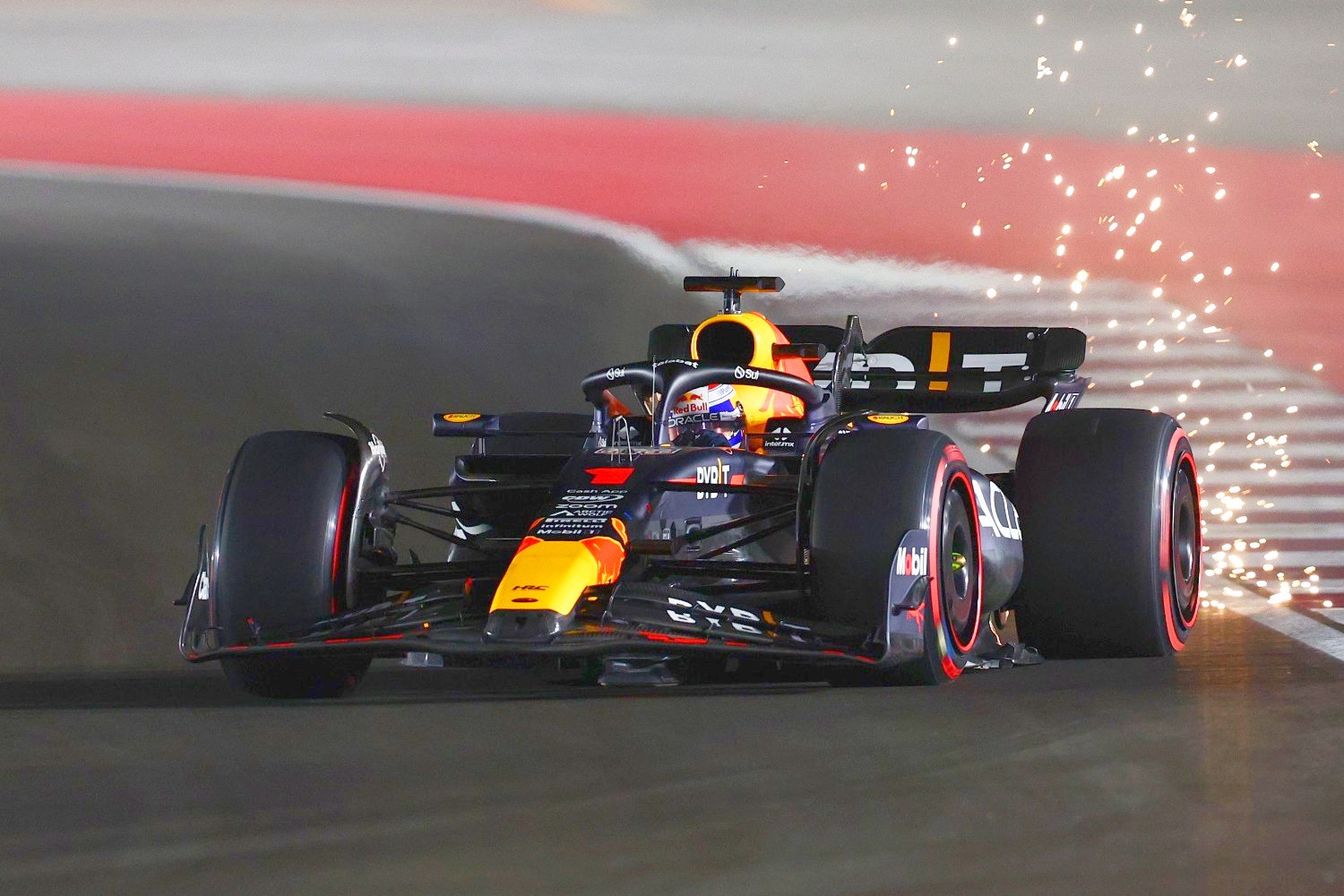 Verstappen posted the 1m23.778s on his first run in Q3, which turned out to be the pole time because he went wide in Turn 5 on his second attempt and was slower.
"Really happy to be [P2], it's better than we expected," said Russell.
"Our fight is with Ferrari to secure P2 in the constructors' championship."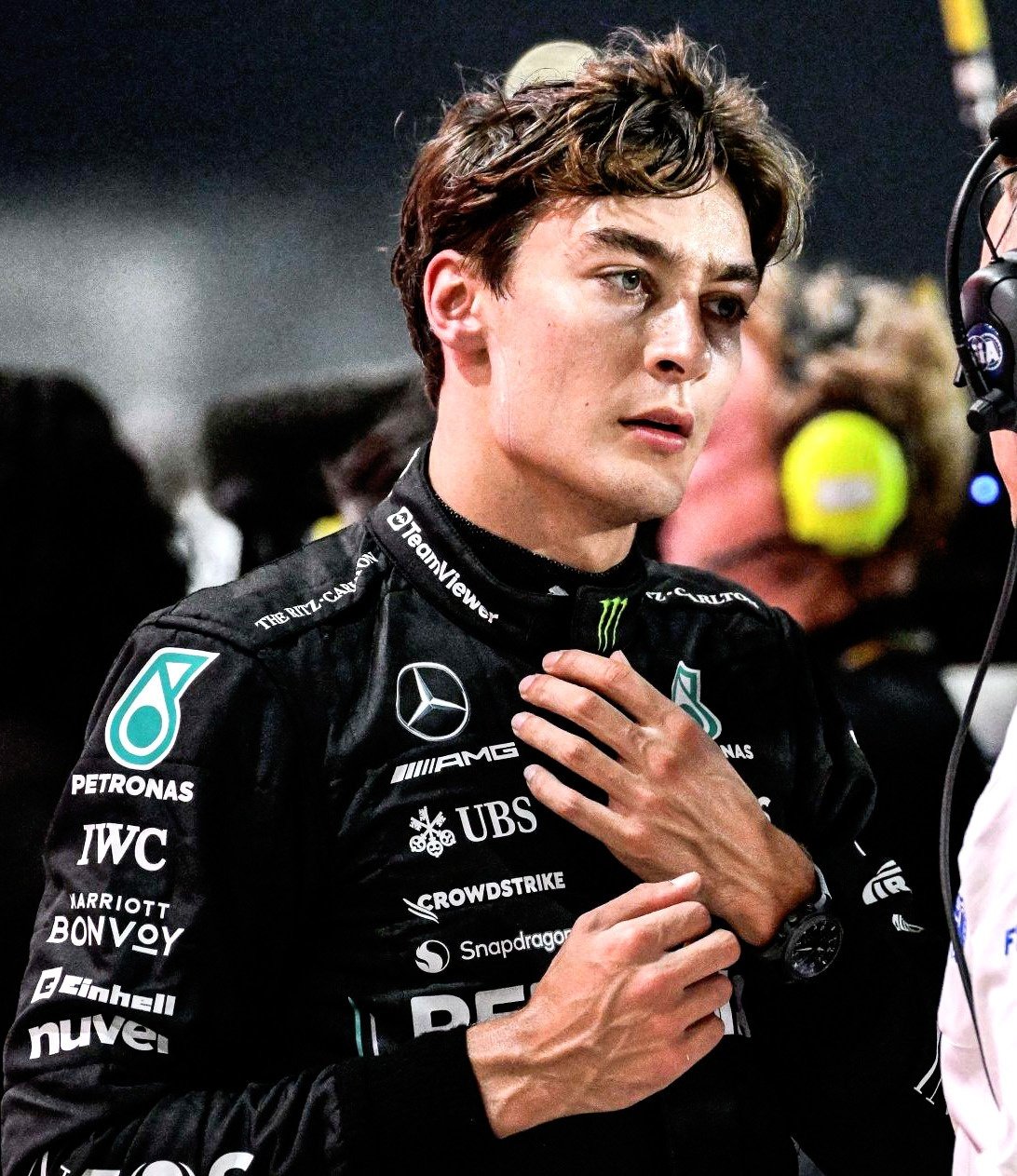 Oscar Piastri had turned the 3rd fastest lap but was dropped down to 6th when he had his fastest lap deleted for exceeding track limits.
That moved the #44 Mercedes of Lewis Hamilton up to 3rd, 0.527s behind.
Fernando Alonso in the #14 Aston Martin will start 4th while the #16 Ferrari of Charles Leclerc rounds out the top-5 0.646s behind.
Alpine's Pierre Gasly and Esteban Ocon finished seventh and eighth, ahead of Alfa Romeo driver Valtteri Bottas and the demoted Lando Norris for exceeding track limits.
Hamilton, Tsunoda, Lawson and Piastri also face a post-qualifying investigation for possibly failing to follow the race director's instructions regarding the maximum lap time aimed to reduce traffic issues in qualifying.
First up tomorrow, we do one-lap shootouts all over again. The Sprint Shootout has shorter segments than qualifying, and the drivers have to use medium tires in the first two parts which adds a different element to proceedings.
Then comes the Sprint itself, under the lights tomorrow evening. That's a half-hour dash to the flag, with no pit stops needed. Points are awarded to the top eight finishers, and it is always an elbows out slug fest that could see Verstappen win his third straight title.
2023 Qatar GP Qualifying Results
| | | | | | | | |
| --- | --- | --- | --- | --- | --- | --- | --- |
| POS | NO | DRIVER | CAR | Q1 | Q2 | Q3 | LAPS |
| 1 | 1 | Max Verstappen | Red Bull Racing Honda | 1:25.007 | 1:24.483 | 1:23.778 | 19 |
| 2 | 63 | George Russell | Mercedes | 1:25.334 | 1:24.827 | 1:24.219 | 21 |
| 3 | 44 | Lewis Hamilton | Mercedes | 1:26.076 | 1:24.381 | 1:24.305 | 20 |
| 4 | 14 | Fernando Alonso | Aston Martin Mercedes | 1:25.223 | 1:25.241 | 1:24.369 | 21 |
| 5 | 16 | Charles Leclerc | Ferrari | 1:25.452 | 1:25.079 | 1:24.424 | 26 |
| 6 | 81 | Oscar Piastri | Mclaren Mercedes | 1:25.266 | 1:24.724 | 1:24.540 | 23 |
| 7 | 10 | Pierre Gasly | Alpine Renault | 1:25.566 | 1:24.918 | 1:24.553 | 23 |
| 8 | 31 | Esteban Ocon | Alpine Renault | 1:25.711 | 1:24.928 | 1:24.763 | 24 |
| 9 | 77 | Valtteri Bottas | Alfa Romeo Ferrari | 1:26.038 | 1:25.297 | 1:25.058 | 21 |
| 10 | 4 | Lando Norris | Mclaren Mercedes | 1:25.131 | 1:24.685 | DNF | 21 |
| 11 | 22 | Yuki Tsunoda | AlphaTauri Honda | 1:26.058 | 1:25.301 | – | 16 |
| 12 | 55 | Carlos Sainz | Ferrari | 1:25.808 | 1:25.328 | – | 18 |
| 13 | 11 | Sergio Perez | Red Bull Racing Honda | 1:25.991 | 1:25.462 | – | 16 |
| 14 | 23 | Alexander Albon | Williams Mercedes | 1:26.118 | 1:25.707 | – | 15 |
| 15 | 27 | Nico Hulkenberg | Haas Ferrari | 1:25.904 | 1:25.783 | – | 12 |
| 16 | 2 | Logan Sargeant | Williams Mercedes | 1:26.210 | – | – | 10 |
| 17 | 18 | Lance Stroll | Aston Martin Mercedes | 1:26.345 | – | – | 10 |
| 18 | 40 | Liam Lawson | AlphaTauri Honda | 1:26.635 | – | – | 10 |
| 19 | 20 | Kevin Magnussen | Haas Ferrari | 1:27.046 | – | – | 9 |
| 20 | 24 | Zhou Guanyu | Alfa Romeo  Ferrari | 1:27.432 | – | – | 9 |