F1: FIA implements emergency tire measures in Qatar
Formula 1 has added an extra practice session for the Qatar GP, and could mandate a three-stop race, following concerns about tire failures.
FIA Press Release from Lusail Circuit
Following the standard analysis of tires used during Free Practice 1 yesterday, in which tires that have been used for approximately 20 laps are examined by Pirelli to check various safety parameters, a separation in the sidewall between the topping compound and the carcass cords on many of tires that were checked was discovered.
It is the view of the FIA and Pirelli that a significant number of additional laps on these tires could result in circumferential damage of the tires with subsequent air loss, and tires analyzed with lower lap numbers showed a much-reduced extent of the issue.
This issue has likely been caused by the high-frequency interference between the tire sidewall and the 50mm 'pyramid' curbs used extensively at this circuit, aggravated by the propensity to ride those curbs.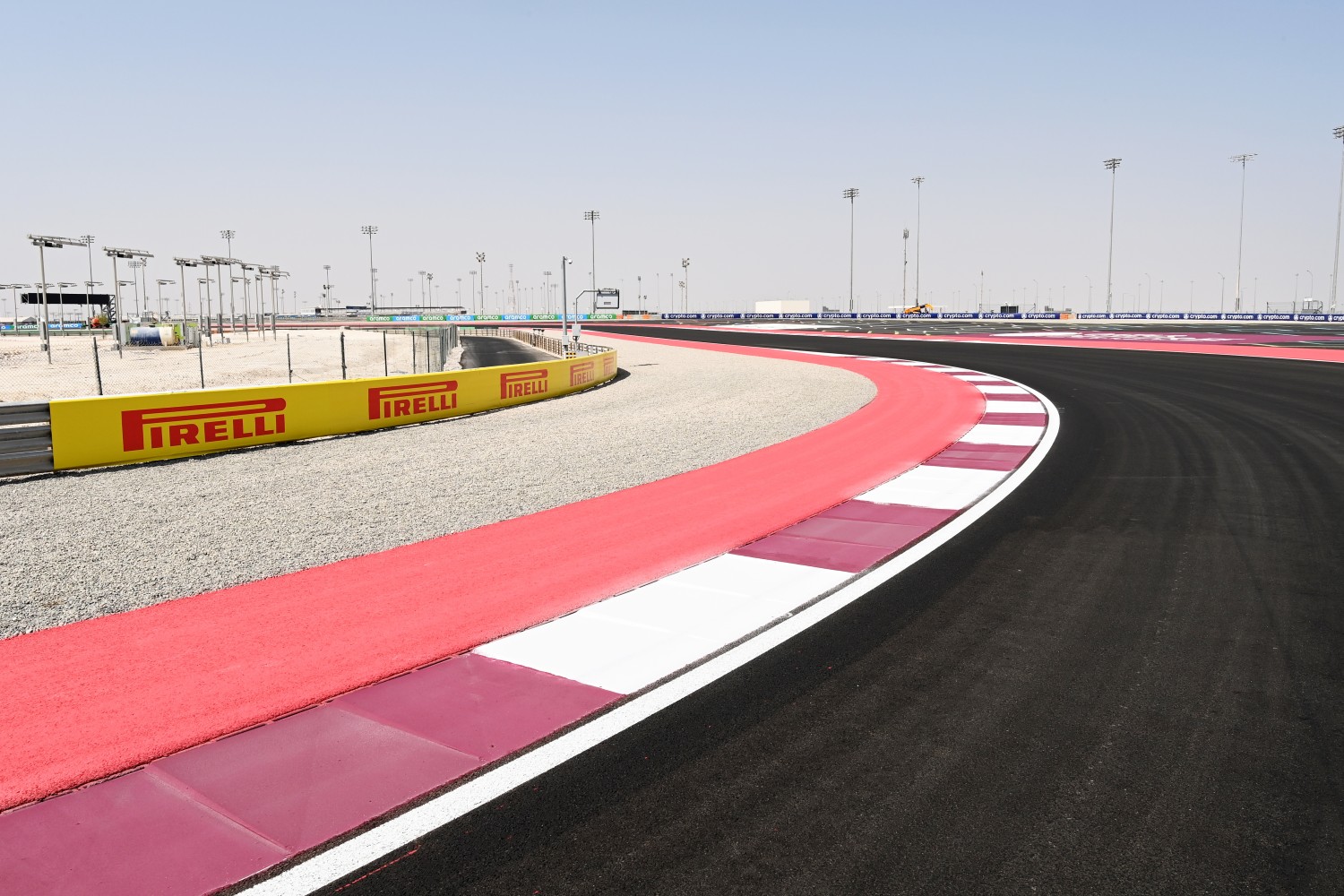 The following actions will be taken on safety grounds in response to this issue:
Track limits at Turns 12-13 will be revised.
There will be a 10-minute Practice Familiarization Session, scheduled to start at 16:00 local time, following the revision of the track limits, to allow drivers to adjust to the changes. The Sprint Shootout will therefore start 20 minutes later than scheduled (16:20 local time).
There will extensive tire analysis following the Sprint (19 laps), to decide whether further action needs to be taken ahead of the Grand Prix.
In the event the problem is still evident, we will be issuing the following directive for Sunday's Grand Prix, on safety grounds:

The tire life parameter must not exceed 20 for new tires used in the race. This number would rise to 22 for any used tires fitted in the race, to account for in-out laps in qualifying.
All drivers will be obliged to perform at least three tire-change pitstops during the race.
Pirelli and the FIA will carry out extensive research and simulations in order to establish with complete confidence the reasons behind this issue, and to work on solutions to avoid it in the future.