F1: Star-Studded music lineup for USGP at COTA
No other race in the world brings the level of music talent for fans to enjoy like the USGP at COTA Formula 1 race does, and this year is no exception.
Circuit of The Americas (COTA), has confirmed the return of the American Soundtrack for the FORMULA 1 LENOVO UNITED STATES GRAND PRIX 2023.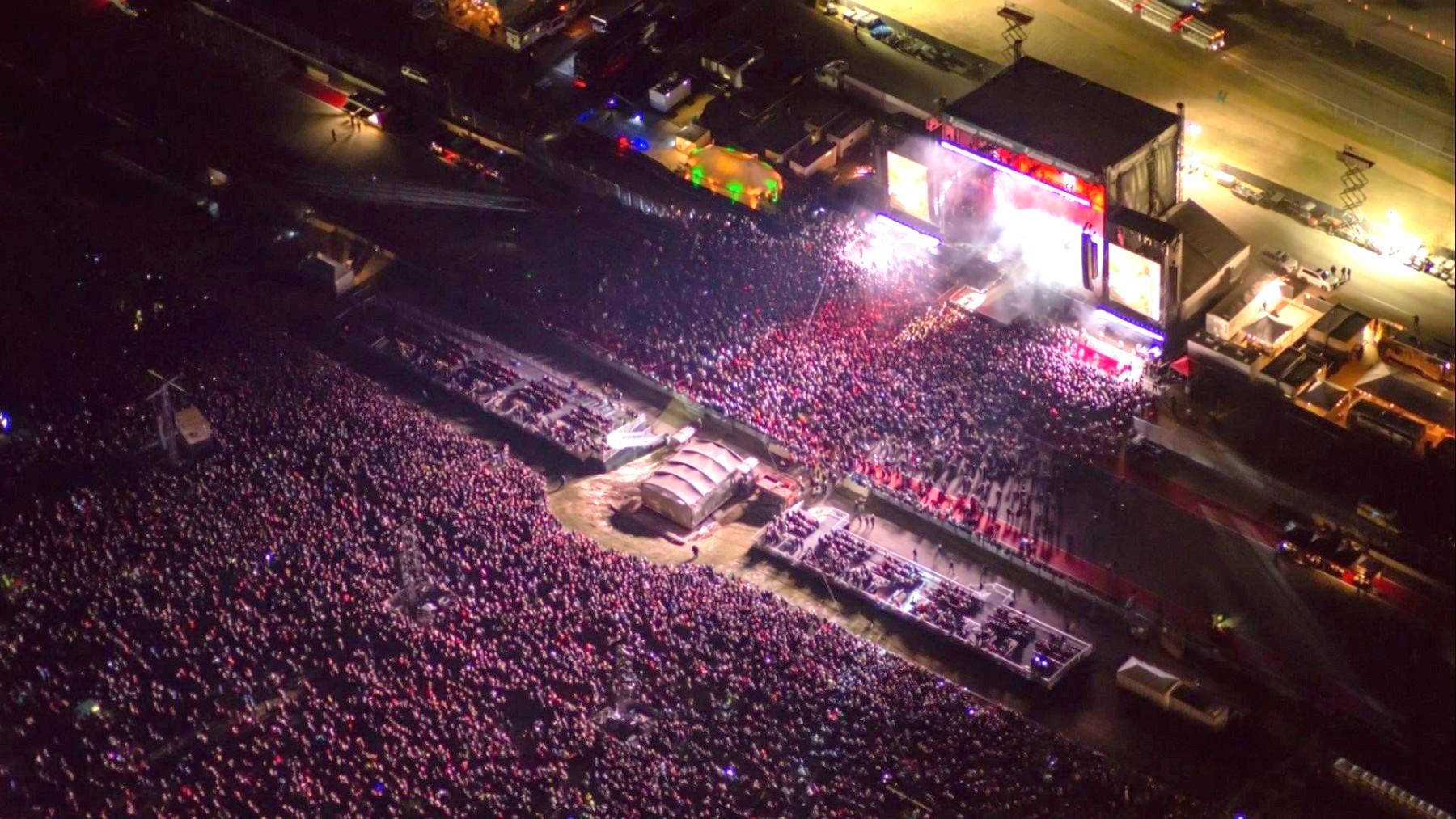 As the true home of the United States Grand Prix (USGP) prepares to welcome the pinnacle of motorsport back for an 11th time on October 20-22, 2023, the live music offering across the weekend is once again guaranteeing fans three days of unrivaled exhilaration.
With The Killers performing Friday (Oct 20th) and Queen + Adam Lambert performing Saturday (Oct 21st) on the Super Stage, musicians from Austin, California, and even Louisiana, will round out the musical corners of the 3.41-mile racetrack campus.
Indie fans will find new favorites at the Fan Field Stage where local projects like The Stayres, Sir Woman, Trumpeter Swan, Madam Radar, and Mobley will perform. Brian Cole and Kelly Barnes of Darkbird are a musical match made in heaven after finding each other through a post looking for bandmates on an Austin Craigslist page. The Brosfresh will bring a classic Southern flair all the way from Baton Rouge and California pop-alt project Magic Giant will also take the stage.
Nakia, performing on Sunday, is a local music advocate and musician who spearheaded the Austin Music Relief Fund during the COVID lockdown, called a "living legend" by Matthew McConaughey for raising over $1 million in funds for musicians impacted by canceled performances during the pandemic.
Local Latin-psych and cumbia supergroup Money Chicha will also play the La Cantina Stage. The group is comprised of members from GRAMMY® award winning Grupo Frontera and their side project Brownout, known for their funkadelic reimagining of Black Sabbath songs, will also be performing.
Moroevr, Mariachi Voz de Pasion, Mariachi Capital, En Orbito, and Bombasta will bring Latin sound from across the ages to the weekend's festivities.
Cecilia and the Broken Hearts and Las Tiarras are both Chicanx family bands local to Austin with the latter being a sister-only Trio and the former a revolving six-piece cumbia fusion wonder. Fellow Austin-based Tejana Singer Stephanie Bergara will bring the energy of La Reina—The Queen—Selena Quintanilla to the American Soundtrack in her Austin Music Award Winning tribute band Bidi Bidi Banda to round out the USGP live music lineup.
Keep an eye out as you explore the track for these acts:
FAN FIELD
Friday, October 20
Saturday, October 21
Trumpeter Swan
Mobley
Darkbird
The Brosfresh
Sunday, October 22
Nakia
Madam Radar
Sir Woman
LA CANTINA
Friday, October 20
Mariachi Voz de Pasion
Mariachi Capital
Saturday, October 21
Cecilia & the Broken Hearts
Money Chicha
The Tiarras
Brownout
Sunday, October 22
En Orbito
Bombasta
Bidi Bidi Banda
GERMANIA INSURANCE SUPER STAGE
Friday, October 20
Saturday, October 21
ONEderland
Saturday, October 21