F1: Sainz Jr. blames Qatar GP fuel leak on the curbs
(GMM) The new 'pyramid' curbs in Qatar may have posed trouble for more than just the tires last weekend at Qatar.
After qualifying, Lewis Hamilton was actually complimentary of the pyramid-shaped curbs at the refurbished Losail circuit, believing they might solve the track limits issue.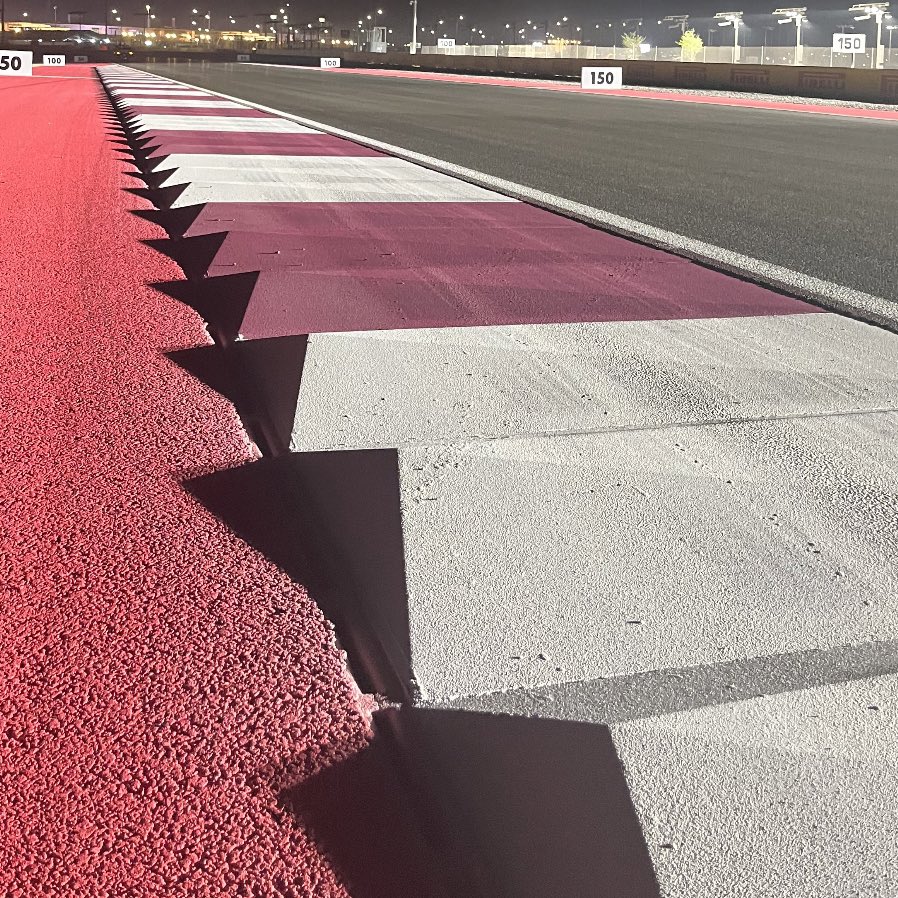 "They look quite big, but when you go beyond the highest point, you lose time," said the Mercedes driver.
"I think we need to maybe take these curbs to a bunch of other tracks."
However, when the drivers returned to the circuit on Saturday, it had emerged that Pirelli discovered micro-cuts caused by the new curbs – resulting in last-minute track limit changes and mandatory three-stop strategies.
And then, Ferrari's Carlos Sainz Jr. was unable to even take the race start for the main grand prix on Sunday because of a leak in the fuel tank.
When asked if the excessive vibration caused by the curbs might be the reason for the failure, the Spaniard told Corriere della Sera newspaper: "Maybe.
"We only discovered the leak when we put petrol in."
It is believed a more precise cause of the problem may only be known late on Tuesday, following a detailed analysis back at Maranello.
But team boss Frederic Vasseur revealed that tires and the fuel tank aside, "it had also been necessary to change the battery" earlier in the weekend.
As for the fuel leak, the Frenchman told Sky Italia: "It was probably due to the curbs as the leak is very large and therefore there is significant damage."