F1: It's official – Pirelli wins latest F1 tire tender bid
As previously rumored, Pirelli has defeated Bridgestone and will continue to supply F1 tires until 2023 and probably 2028.
Bridgestone is expected to take over in 2029.
Press Release
Pirelli has extended its presence in Formula 1 as Global Tire Partner, after Formula 1 and the FIA (Fédération Internationale de l'Automobile) accepted the Italian tire firm's offer for the three-year period from 2025 to 2027.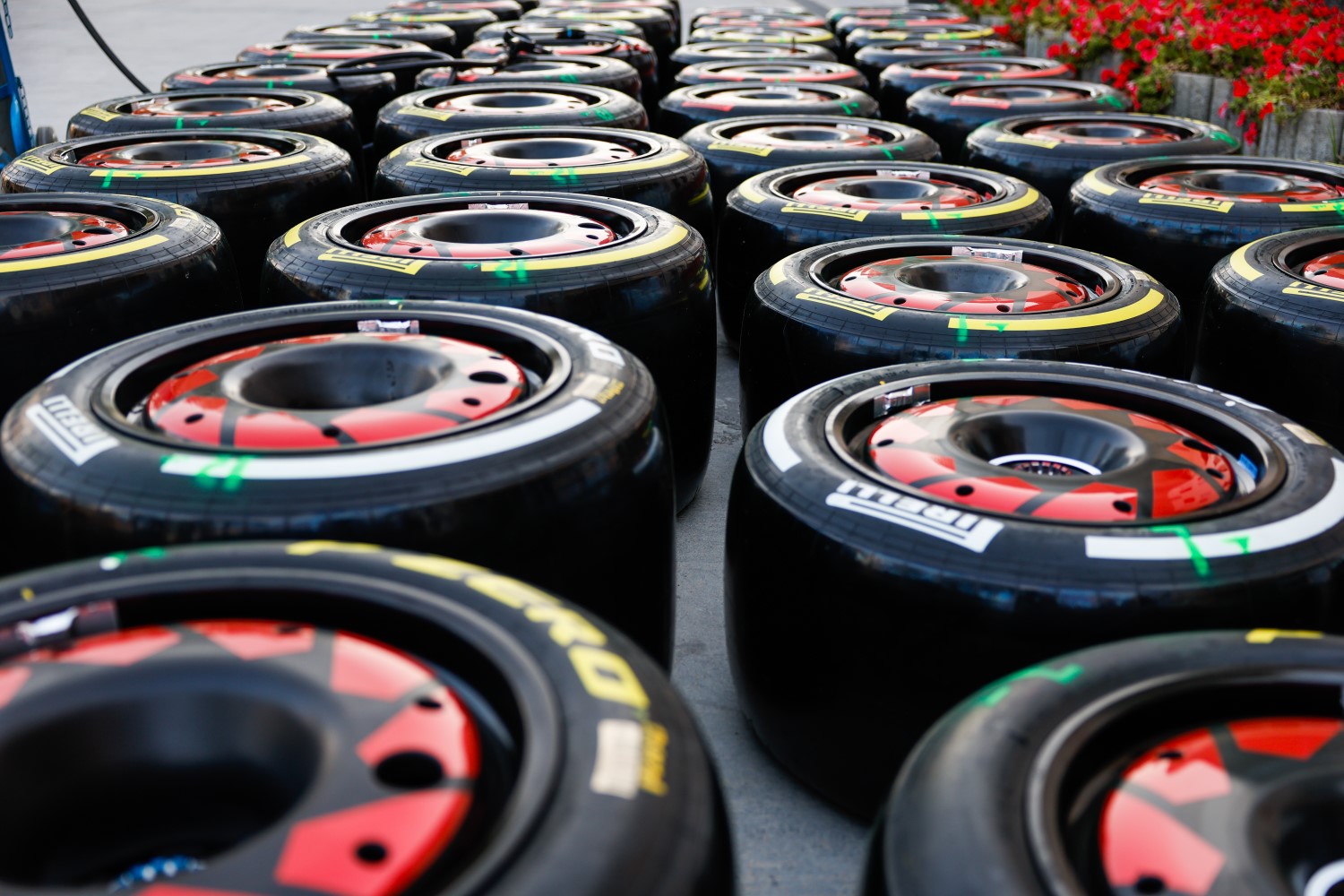 There is also the additional option, from the FIA and FOM, to prolong the partnership for a further season. This latest agreement, set in motion with the technical dossier received from the FIA in June, has been ratified by the FIA World Motor Sport Council and nominates Pirelli as sole supplier to the FIA Formula One World Championship as well as the Formula 2 and Formula 3 championships.
By the end of this latest contract (including the possible extension), Pirelli will have supplied Formula 1 for 18 consecutive years, having opened its most recent chapter in 2011. Throughout that era, Pirelli has been at the forefront of all the technical challenges posed by the pinnacle of motorsport.
From its debut in 2011 with 13-inch high-degradation tires to hybrid power units in 2014, then wider tires from 2017 before moving to the current 18-inch size from 2022, Pirelli has always risen to the occasion with reliable products through every type of surface and weather, supporting the teams, the FIA, and Formula 1 in a timely and flexible way.
Pirelli's commitment to Formula 1 – as is the case with all forms of motorsport, where the firm has been present for more than 110 years, in over 350 championships worldwide – represents an extraordinary opportunity to innovative and experiment with new processes and technologies. These include artificial intelligence: all with the aim of technology transfer onto the road.
Pirelli is not only Formula 1's tire supplier but also a global partner in the worldwide promotion of the sport, thanks to a number of initiatives both on and off the track. These include projects aimed at bringing on the next generation of young drivers throughout all the different feeder series – notably Formula 2 and Formula 3.
In addition, Pirelli supports the environmental sustainability targets set by Formula 1, as the sport has pledged to be Net Zero Carbon by 2030. The company is on the front line of research and development – together with the FIA and Formula 1 – into innovations on both a sporting and technical level, to complement the work already carried out to reduce CO2 emissions throughout the entire life cycle of a Formula 1 tire.
As a further demonstration of Pirelli's sustainability work, starting from 2024, all tires used in FIA Formula One World Championship events will be FSC®-certified (Forest Stewardship Council®)*.
FSC forest management certification ensures full traceability of forest based materials along the supply chain and confirms that the plantations of the forest-based components of the tires are managed in a way that preserves biological diversity and brings benefits to the lives of local communities and workers, while fostering economic sustainability
Marco Tronchetti Provera, Pirelli Executive Vice-President:
"We're delighted to extend or presence in Formula 1 and its other related championships. Pirelli was there when Formula 1 was born in 1950, and with this latest renewal, the firm will now be a protagonist throughout nearly two decades of the modern Formula 1 era. Thanks to the impetus from Liberty Media and the support of the FIA, the sport is enjoying an extraordinary period of growth both in terms of audience and global expansion, increasing its following among younger generations as well. Innovation and technology are locked into Pirelli's DNA, and Formula 1 constitutes the ultimate open air laboratory to not only try out and test new technical solutions, but also to accelerate fresh research, development, and production processes in making tires. I would also like to thank everyone at Pirelli for their passionate commitment and the quality of their work over the years, which will continue as we extend this partnership together. Our commitment to sustainability is equally strong, as proved by the FSC certification that will be introduced to our F1 tires from next year. Being at the forefront of motorsport's pinnacle until at least 2027 adds another important value dimension to our company."
Mohammed Ben Sulayem, President of the FIA:
"Pirelli has been operating at the top level of motor sport for many years and I am sure that they will continue to deliver innovation and excellence on the world stage. Formula 1 is a unique challenge for the tire supplier, and Pirelli has demonstrated great commitment to producing tires that meet the extreme demands of these incredible cars. I would like to thank Pirelli for its ongoing support of motor sport not only in Formula 1, but in many other championships and categories at every level. Work will continue in the coming years to take further strides both in terms of performance and sustainability, and Pirelli have made strong commitments to both of these targets."
Stefano Domenicali, President and CEO of Formula 1:
"Since returning to the sport in 2011 Pirelli has been an invaluable partner, supporting Formula 1 through new generations of technology and technical regulations and delivering tires to enable fantastic racing for our fans. The company's commitment to quality, innovation and their deep knowledge of our sport will be vital in the coming years as we approach our new regulations in 2026 and the work Pirelli is focused on relating to sustainability, proven by the FSC certification, will ensure we continue to work together towards our shared Net Zero 2030 goal."