F1: Stroll under FIA investigation for Qatar GP behavior
(2nd Update)
Aston Martin driver Lance Stroll apologized to Formula One's governing body and received a written warning Friday for his conduct at the Qatar Grand Prix, where he shoved a member of his team in frustration after an early exit in qualifying.
An FIA spokesperson then issued an update on Friday afternoon that effectively ended the matter, with Stroll handed a warning regarding his actions in Qatar and future behavior.
"We can confirm that the FIA Compliance Officer has received an apology from Lance Stroll regarding his actions during the 2023 FIA Formula 1 Qatar Grand Prix," read the FIA statement.
"The Compliance Officer has noted this apology and issued a written warning, reminding Lance of his responsibilities as a competitor bound by the FIA Code of Ethics and other FIA ethical and conduct guidelines set forth by the sporting regulations.
"The FIA maintains a zero-tolerance stance against misconduct and condemns any actions that may lead to physical harassment."
---
October 12, 2023
(GMM) Aston Martin boss Mike Krack has leapt to the defense of the team's under-fire Lance Stroll.
Amid rumors about his future at his own father's Formula 1 team, 24-year-old Stroll found himself in hot water with the FIA after the Qatar GP.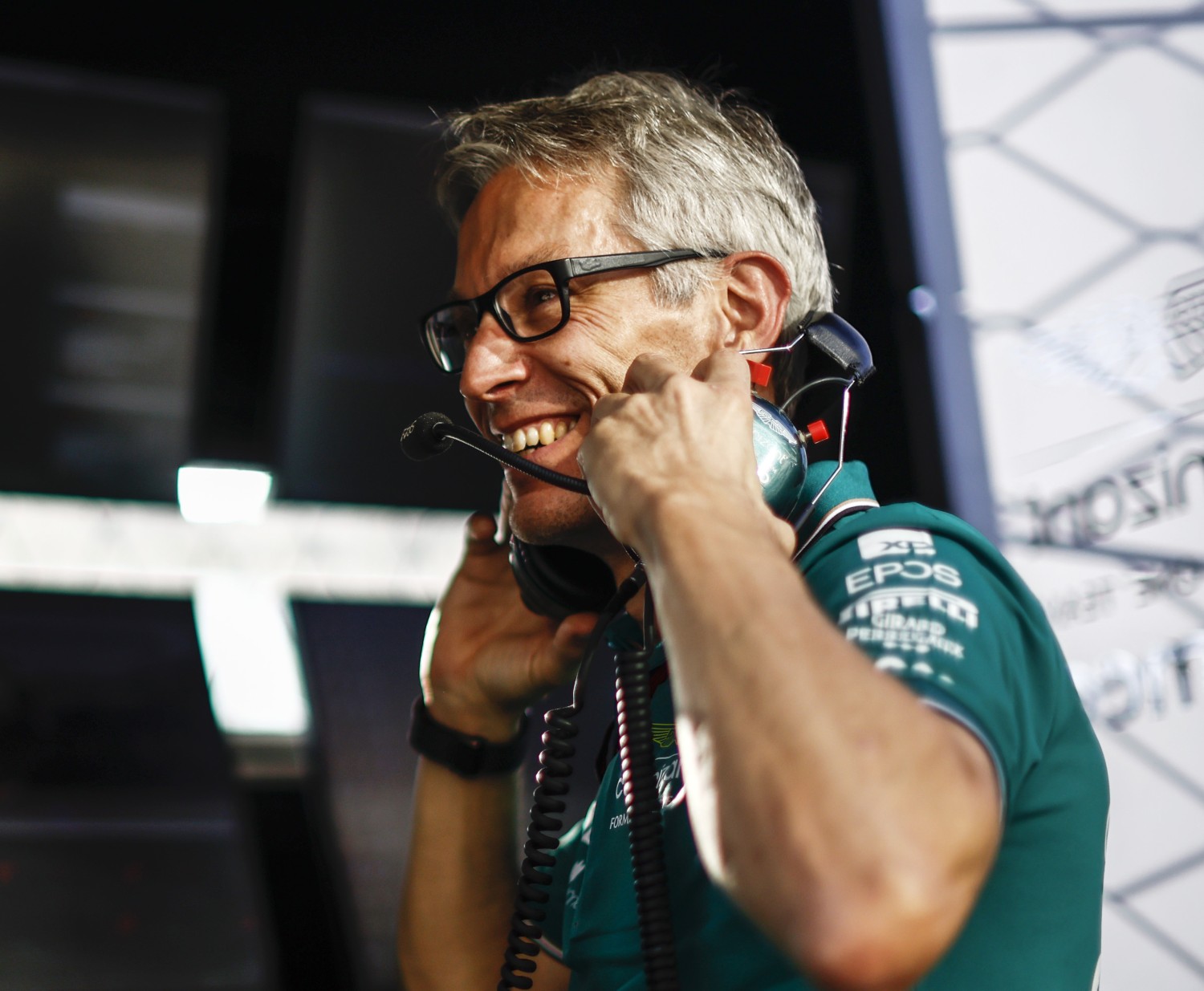 It is believed Stroll's talks this week with the FIA compliance officer relate to his violent shove of trainer Henry Howe after qualifying, and perhaps also post-race disparaging comments about F1 stewards.
But Krack says the Canadian was just frustrated.
"When a soccer player is substituted, he doesn't give the coach a high-five – he throws the jersey or the water bottle around," he told Auto Motor und Sport.
Krack says it's unfair for journalists and fans to condemn Stroll for showing emotion.
"We want emotions from athletes," he insists. "But when they show some, we're quick to judge. It goes too far when ten people sitting on the sofa or in an air-conditioned room say that you can't behave like that."
"We have to show more respect," Krack added. "Of course you have to talk to the driver about it, but you also have to put it in perspective. Things like that happen in the heat of the moment."
"After you've slept on it for a night, you look at it again, discuss it and then the world looks different again."
What Krack doesn't deny is that Stroll has struggled alongside his teammate Fernando Alonso this season.
"He was significantly closer to Fernando at the beginning of the season," said the Luxembourgian official. "We have to understand that."
"It could have something to do with how we developed the car during the season. We already have some suspicions, and now we need to find out what is really the case."
---
October 11, 2023
(GMM) The FIA is now investigating the behavior of Lance Stroll after he threw a tantrum in the Qatar GP garage on live TV.
Amid the Canadian's performance slump, and after his calamitous participation in the most recent race weekend, an FIA spokesman said the body's compliance department is in talks with Stroll over "several incidents" in Qatar.
He threw his steering wheel after qualifying, violently shoved his trainer Henry Howe after refusing to go for his mandatory post-qualifying weight-check, and then lashed the FIA and the stewards to the media.
"It's a joke that they are giving penalties for this," he said on Sunday about the track limits issues in Qatar. "They don't understand what Formula 1 is these days.
"What they're putting us through – making the track narrower and saying you can't go over curbs because the tires are failing if we do."
The FIA spokesman said the Paris federation is now looking into Stroll for potential breaches of "FIA rules, policies and procedures".
And it all comes at a time in which rumors are flying around that Stroll's motivation and form are flagging at the same time and rate – and that his Aston Martin-owning father Lawrence may be considering Yuki Tsunoda for the team's works Honda future.
"It's an exceptional situation," well-known Spanish commentator Antonio Lobato told A Diario.
"Not only is he the owner's son, but he built this team for his son to race. So I don't think he's going to tell him to get out.
"But it's another thing for him to say 'Hey, dad, I can't do this anymore. I'm suffering a lot and not having fun'. Taking the last nine races, the one with the least points has been Stroll," Lobato added.