F1: Las Vegas GP schedule won't play well in the USA
The Las Vegas GP may be the third F1 race in the USA this year, but the released schedule, made to cater to the Europeans, means most of America will not see the race.
–by Mark Cipolloni–
As big and as glamorous as the Las Vegas GP may be, the times for practice, qualifying and the race are bad for almost all of North America because it is a late night event on the far west of the United States.
It's tough to grow the sport if half the country is sleeping.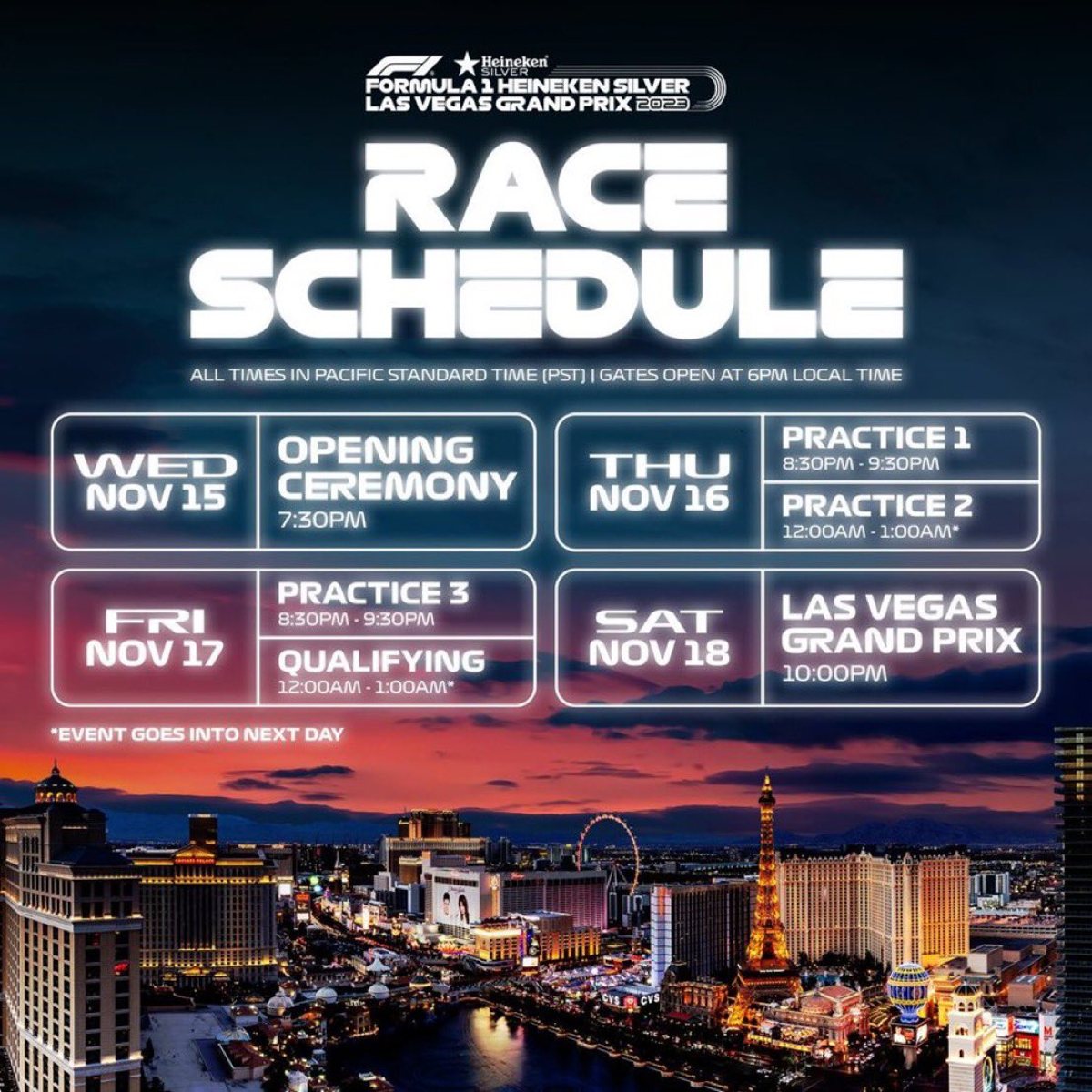 The TV ratings will be horrendous in the USA, Mexico and Canada, and really the only parts of the world that will enjoy the Thursday night to Saturday night schedule will be Europe and those countries further East.
Those watching replays when they finally roll out of bed the next morning will not count toward TV viewership.
Recognizing that F1's largest fanbase is in Europe, we can understand the timing of the practice, qualifying and race itself, but unfortunately, it won't play well in North America.
For those parts of the world who can watch the race live on a Sunday morning, it will be the most spectacular race ever. The lit up Las Vegas Strip is simply spectacular at night, and it will play well on TV for those lucky enough to see it live.
In addition, in can be quite cold in Las Vegas in November at night and we could see a lot of crashed equipment due to tires with little grip on the cold track surface.
While the daytime temperatures will be a delightful high 60 degrees F, that is not when the racing will happen. Average nighttime temperatures in November are 6 degrees C/43 degrees F.
Bring your Woollies if you are going.