F1: Belgian GP will remain at Spa through 2025
(GMM) There's good news for Formula 1 fans out of Belgium – the fabled Spa-Francorchamps circuit will host at least two more grands prix.
Multiple local media outlets, including the French-language Le Soir newspaper, report that Belgian GP race organizers have extended another 1-year contract extension.
That means the race will definitely take place in both 2024 and 2025, with Het Laatste Nieuws adding that Spa might then need to annually alternate with Zandvoort.
Belgian politician Willy Borsus, the Walloon economy minister, said the government also backs the deal.
"This is good and important news," he told Algemeen Dagblad newspaper.
"Every euro invested yields seven euros in return."
—
F1 president Stefano Domenicali says that Spa is looking likely to remain on the F1 calendar for the "long term" because the circuit continues to improve.
"Next year we will be here," he told Sky Sports F1. "[But] as you know, we are thinking about the future.
"What was really good to see here, they have invested in the fans and that has been something that we will always require from everyone [track owners].
"I think that we look at these surroundings and that is just magic, so I think there will be a long-term F1 future for Belgium."
As for the safety concerns, Domenicali said it was F1's and the FIA's job to ensure drivers are not risking their lives unnecessarily.
"I think it's all within the limits of what is safe and what is too much of a risk," he said. "And that's part of the development together to improve the condition to make sure that we are also in terms of visibility, the right situation for the driver to push.
"That's what we're doing together with the FIA, with the drivers, with the promoters because these kinds of situations [wet races with low visibility] are going to happen everywhere. We try to change the race date here from June, July, August, September, but that's the beauty [fickle weather] of this place."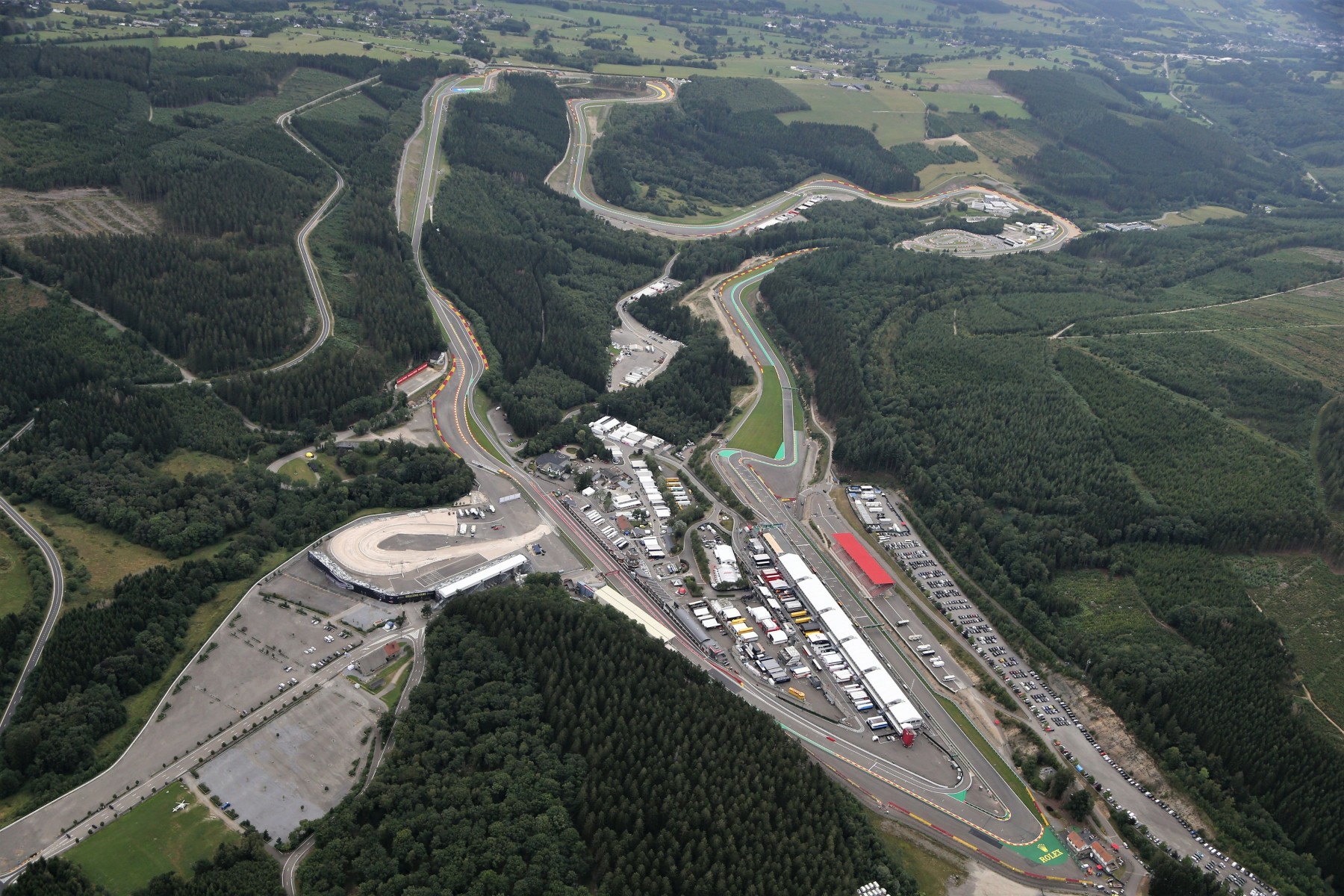 2023: Verstappen wins Belgian GP going away
Starting 6th at the start, Max Verstappen picked off one car at a time and once in the lead pulled away to win the Belgian GP going away.
Once he passed teammate Sergio Perez for the lead, Verstappen drove his Red Bull Honda to a 22-second win, his 10th GP win of the year, and his 12th win of the year including Sprint Race wins.