F1: Perez 'laughs' at F1 retirement rumors
(GMM) Sergio Perez is hopeful that better preparation for this weekend's US GP should help him recover from a slump in form.
The performance slump has revved-up speculation about the Mexican's future at Red Bull – including rumors he might announce his retirement from Formula 1 at his home race in Mexico next weekend.
"I just laugh about it," the 33-year old said in Austin.
"I can't change anything so I am completely focused on my own performance. I have been particularly busy working with the team lately," said Perez.
"But these rumors sum up my season. Someone says something about me and immediately it is the truth."
Perez said there is "no reason" why either he or Red Bull will not honor their 2024 contract.
"By the way, it won't be my last one in Formula 1," he insisted. "I'm 33 now and still have some good years left. I am now at Red Bull and want to stay here, although of course it has to work for both sides."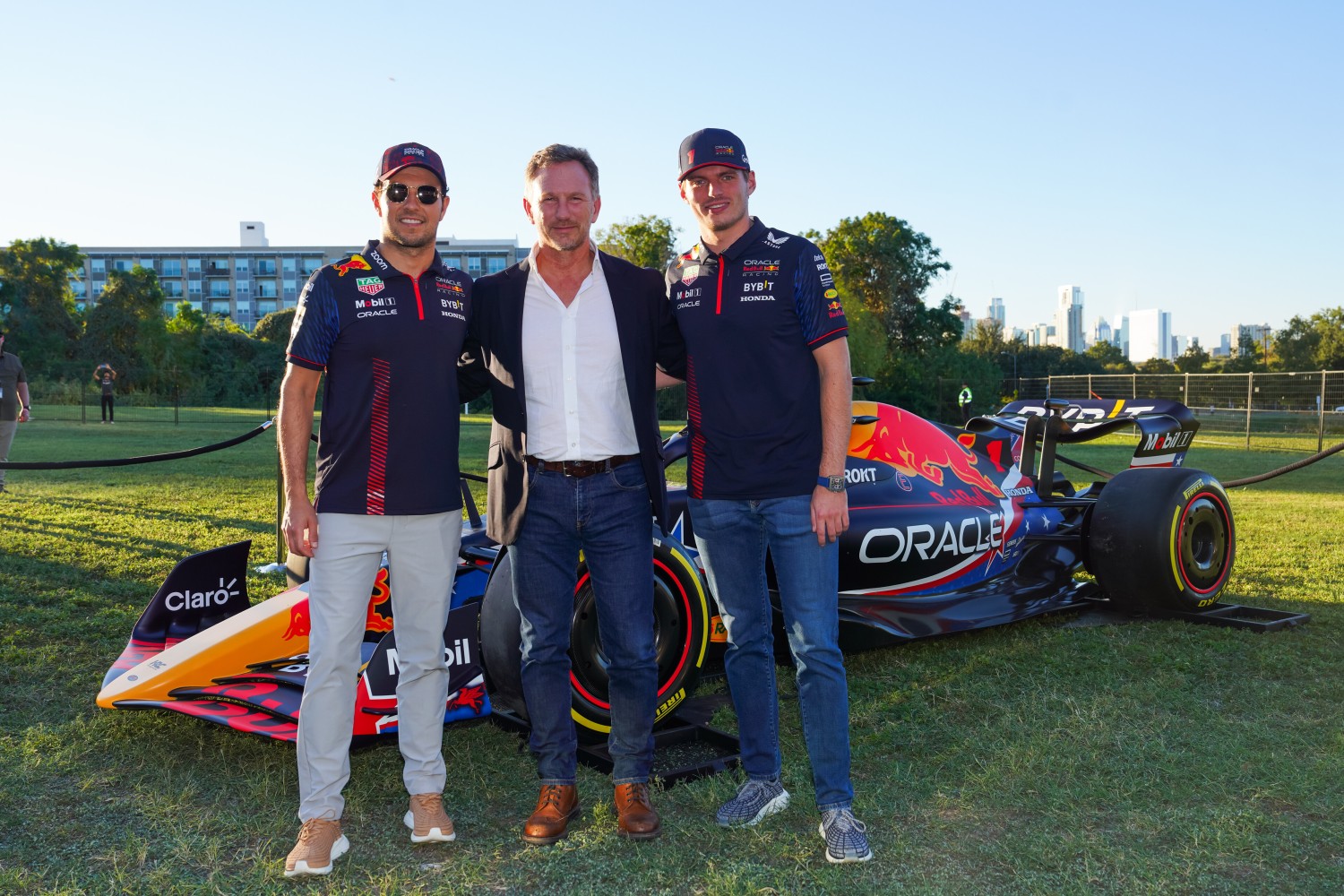 Earlier this week, Red Bull consultant Dr Helmut Marko denied that he had set an "ultimatum" for Perez to either finish second overall in 2023 or see his contract torn up.
"The easiest thing would be to walk away, but I'm not like that," Perez says now in Austin. "I will not give up. I have no doubt that I can still reach my best level
"That's the only thing on my mind right now. I'm not even thinking about retiring from F1."
Team boss Christian Horner told the British newspaper the Mirror that, to help Perez recover and seal up second overall in 2023, he spent a full three days in the simulator last week.
"That's not something he has ever done previously," he said.
"Three days in succession to try to help him to get to the root cause of some of the issues he felt he had in Qatar and Japan. I think he made some great progress so, hopefully, that will come to the fore this weekend.
"He's going the extra yard, which is so important."
As for the rumors of Perez's ousting or even F1 retirement, Horner insisted: "It's not something that we have discussed or even contemplated.
"Checo is our driver, and we want to support him in the best way that we can."
When asked about Perez's struggles, teammate Max Verstappen told Servus TV on Thursday: "This is a tough sport.
"We are teammates and we work well together, which was already the case with Pierre (Gasly) and Alex (Albon). The point is that you have to perform," the Dutchman added.
As well as Perez, another struggling F1 driver at present is Lance Stroll, who had a terrible weekend in Qatar – ramping up rumors he has fallen out of love with the sport.
A reporter asked the Canadian on Thursday if he had patched up his relationship with his trainer, Henry Howe, who Stroll violently shoved in Qatar.
The 24-year-old was also asked if he still enjoys being a F1 driver.
"Yes and yes," Stroll replied.