F1: New €1 million max. primarily aimed at teams rather than drivers
(Update)
The title of this article was changed to 'primarily aimed at teams rather than drivers' – this was discussed and explained to the drivers during the drivers' briefing yesterday.
It is worth pointing out that this is what normally happens following such changes.
---
October 21, 2023
–by Mark Cipolloni–
There has been a lot of pushback and astonishment from drivers and teams at COTA this weekend when hearing about the press release from the FIA on the new maximum F1 fine amount.
The new maximum Formula 1 fine is now €1 million, but there has not been a lot of explanation around why such a large increase from the previous maximum of €250,000, nor have some examples been provided of what type of infraction would warrant such an extreme fine.
In speaking to an FIA representative, I was told that the number is not just aimed at drivers, but very well can be handed out to a team.
The spokesperson told AutoRacing1.com that the FIA does not hand out the fines, the Race Stewards do.  However, he agreed that the FIA does provide the Race Stewards a framework in which to operate. That framework does not say that a specific infraction gets a specific fine.
As an example of what could happen, if a team blatantly tries to cheat and brings an oversized displacement engine to a race and tries to hide it, one can imagine that the Race Stewards would hand out a severe fine.
We might see a fine as high as €1 million to set an example and be a deterrent for other teams attempting to pull such a stunt.
Hopefully, the FIA will provide some further clarity on this topic in the near future because it has raised much anger and confusion in the F1 paddock.
For example, Lewis Hamilton has come out and said he would not pay such a large fine unless it was going directly to a good cause. And it is.
The FIA is a non-profit organization and any fines are invested directly back into motor sport development.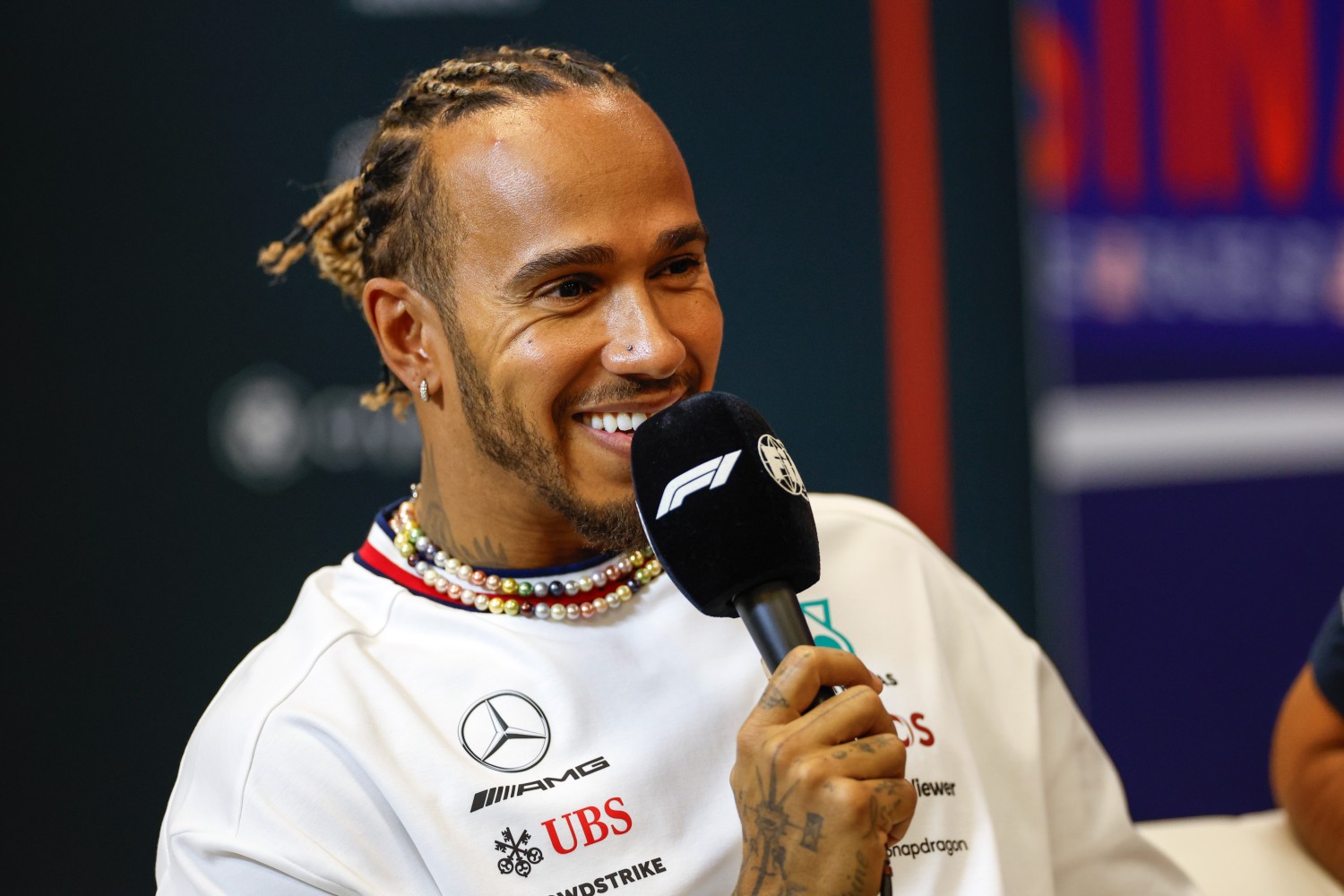 Other drivers were not so polite, calling the €1 million number obscene.
Four Team Principals were asked about the big fine increase.
Haas Team boss Guenther Steiner said "I'm worried because I don't want to be the first one to get into that area.
"I guess I need to be careful what I say now because normally, it's getting me here, from these four gentlemen. No, I think for me, it was very unexpected how it came along. Is it needed?
"I mean, 250,000, I think it's Euros, it's quite a lot of money in my world, you know. There are people, drivers, which make a lot of money out there, and all that. And obviously, it's earned, it's not given for free.
"So, if you do something you shouldn't be doing, there is a limit to what you should fine somebody. It needs to be realistic.
"And also, I think a few drivers brought it up: where's the money going? In a lot of sports, it goes to charities, which if I would have a say in it, a vote in it, that's what I would say. I would suggest, you know, if somebody has to pay these high fines, at least he should be involved in saying where it is going – to a charity which he likes or something like this.
"So, I mean, I don't really understand why we need this high level of fines. I mean, the best is try to stay out of it or not get one.
Mercedes Team Boss Toto Wolff said, "Yeah, I think that there needs to be some deterrent for grave infringements of the regulations. But none of that was on the radar of anyone, that it would be coming.
"I think a million, we need to do a reality check with real life, whether that is an adequate fine or not. I don't think we've ever fined a driver 250. So raising the ceiling is something that one needs to understand where it comes from.
"And I don't think we want to portray Formula 1 out there in a world where it's tough enough to give drivers fines of a million, I think half of the grid wouldn't be able to pay them. And I don't think it's adequate considering… I don't think we should be playing around with those numbers that seem very surreal for people that are watching us."
McLaren Team boss Zak Brown said,  "I don't intend to get a fine, so I'm not going to worry about it too much. Knock on wood. I'll probably get one now. I think it's not really been explained, at least to the team bosses.
"I would imagine getting a fine of that size, you're going to have to do something pretty grave. So I would hope that no one on the grid will ever see anything near that level. So hopefully, all will just be business as usual.
Aston Martin Team Boss Mike Krack added, "Yeah, I agree. Especially, I agree with what Toto said. Let's keep our feet on the ground in throwing around such numbers. We have spectators here that are buying tickets already for quite high prices. And by throwing numbers around like we do currently, I think we need to come back a little bit more to reality.
"As you said, there is a lot of drivers who are not even making anything in this area. I don't know where it came from. I was caught out this way when I read it. And yeah, the most important is that you're not getting caught."