F1: Verstappen wins pole for Sao Paulo GP
With heavy winds blowing across Interlagos, and rain mist in the air, Max Verstappen schooled everyone to win pole for the Sao Paulo GP.
–by Mark Cipolloni–
When it counted in Q3 with conditions going downhill fast, Verstappen showed why he is the best driver in the world by nailing his only lap and leaving the others sucking wind.
Then the heavens opened up and no one got a chance for a 2nd lap as they were forced to sit out the rest of the Q3 session from their garage. Verstappen's pole was secure.
It was Verstappen's 11th pole of the year. His time of 1m10.727s was 0.294s faster than the Ferrari of Charles Leclerc. Q3 times were slower than Q2 due to the high wind and track dampness.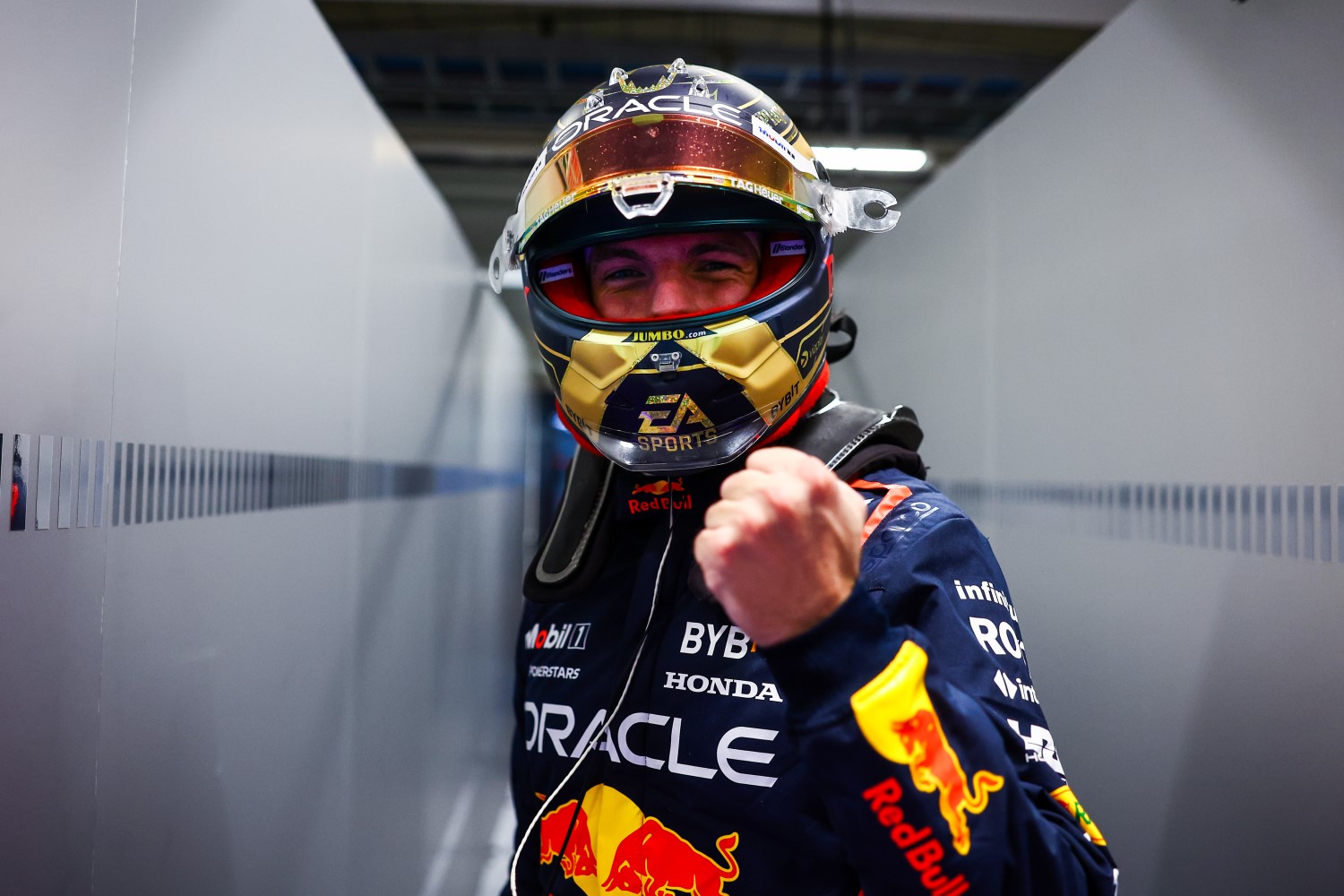 "We didn't know when it would hit in qualifying, this is of course insane weather," said Verstappen.
"Charles [Leclerc] and I were discussing, our laps felt terrible, the wind was strong and we lost a lot of lap time as a result."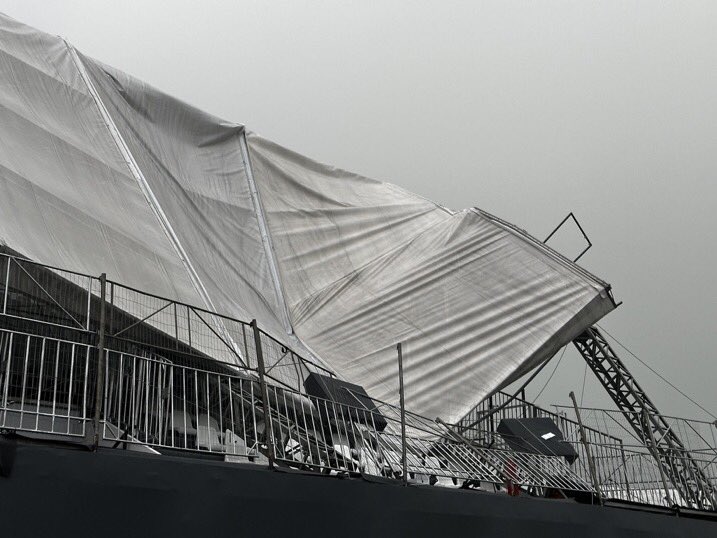 "To be honest today was – in my whole career I've never experienced anything like that," said Leclerc.  "There was no rain, but the car was extremely hard to drive. I nearly came in, but I'm glad I finished my lap! It's a very weird one for everyone out there today."
Aston Martin benefitted from getting their drivers out on track early before the weather went downhill fast.
The two Aston Martins of Lance Stroll and Fernando Alonso will line  up on the 2nd row in 3rd and 4th, 0.617s and 0.660s behind respectively.
"The car was feeling good throughout the session and Q3 was really tricky," said Stroll. "My lap was pretty bad, a few lock-ups, missed some apexes but good enough for P3 which is a good result. It's been tricky the last couple of weekends, Mexico was a tough weekend but today has been a great day."
Lewis Hamilton rounded out the top-5 for Mercedes, 0.742s back.  His Mercedes teammate George Russell, last year's winner, was 6th, 0.863s back.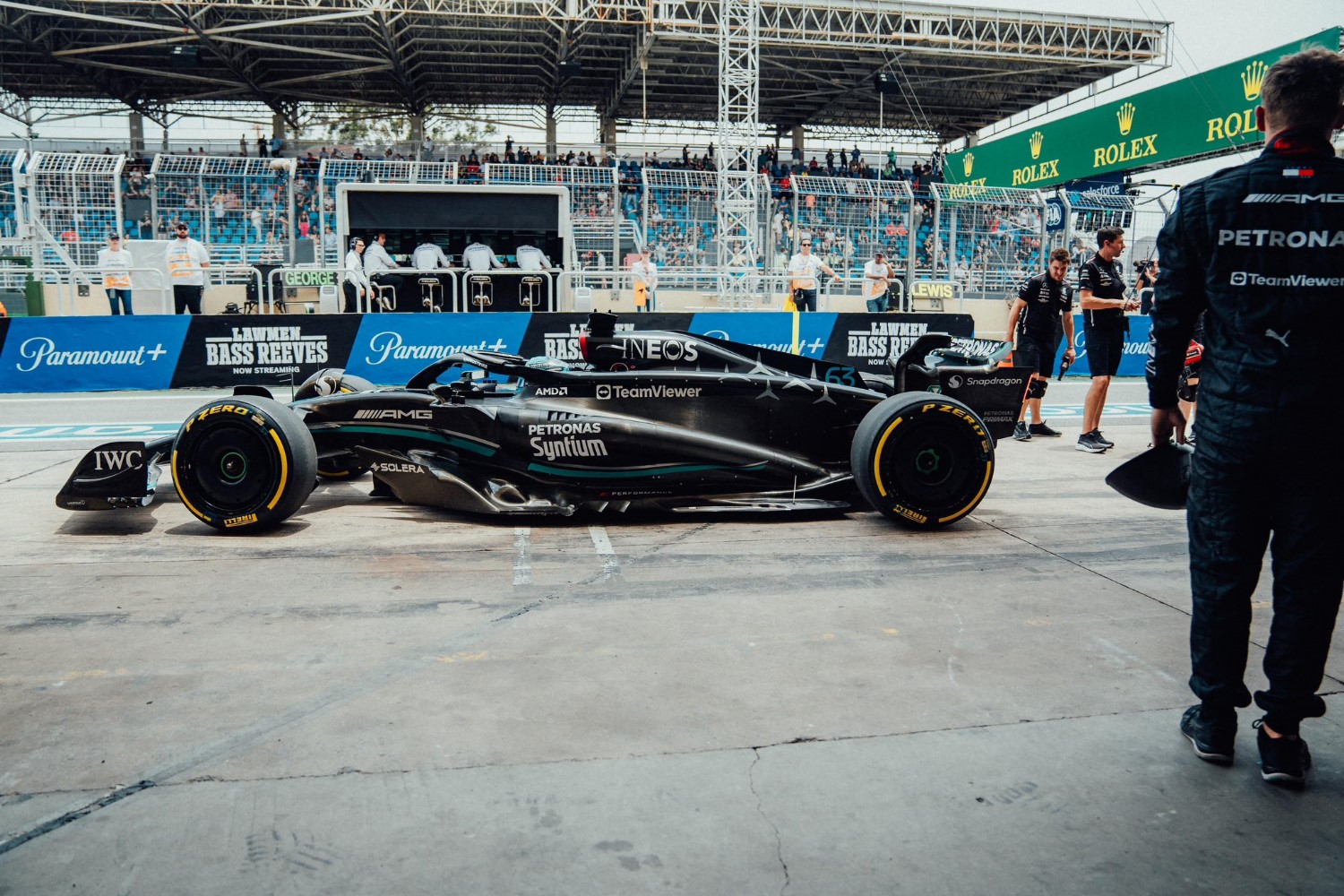 Lando Norris got caught out by the rain, and although he was fastest in Q2, was only 7th in Q3.
Carlos Sainz Jr. ended the session in P8, while Sergio Perez and Oscar Piastri round out the top 10.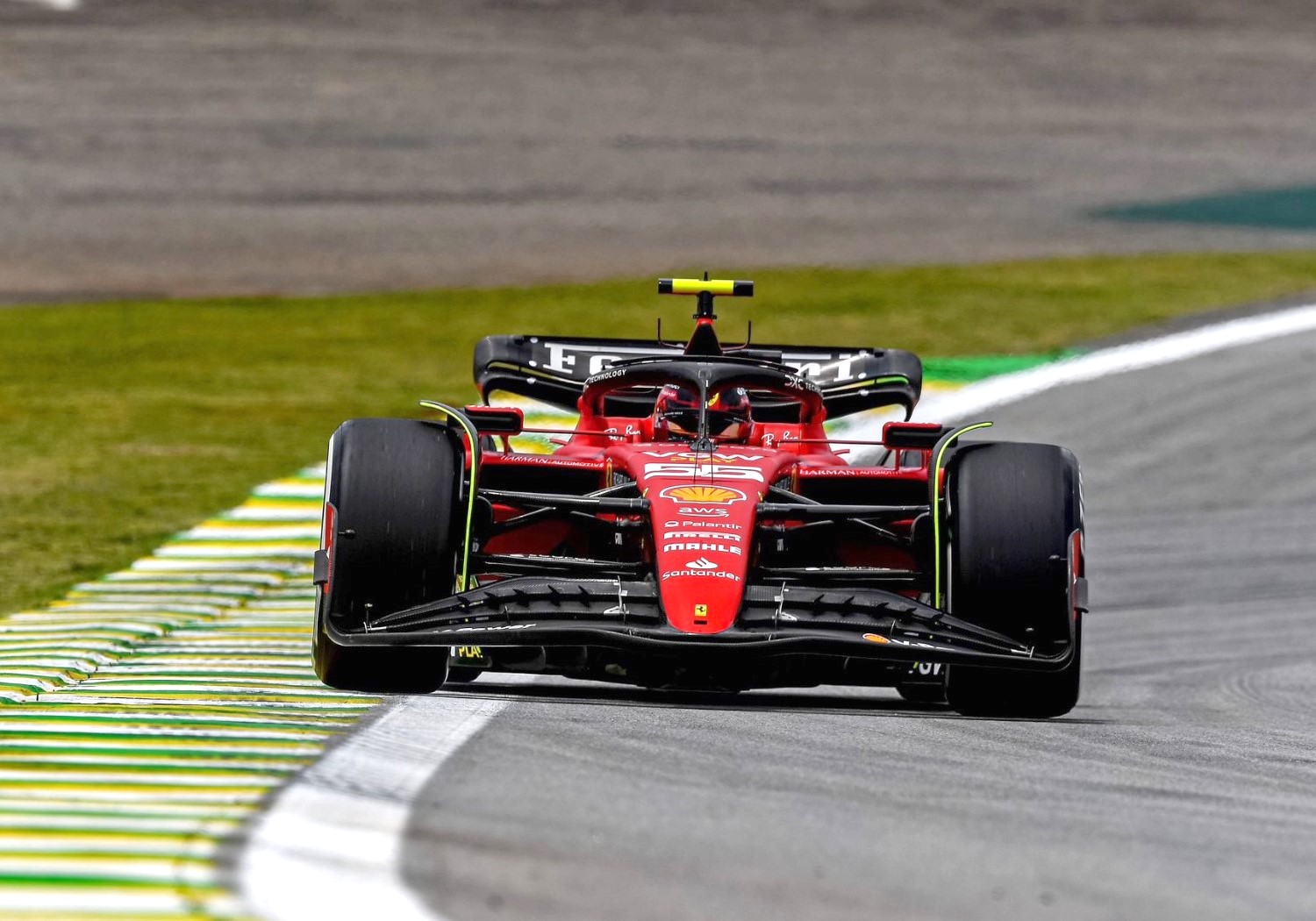 Crazy images from Interlagos#F1 #BrazilianGP

— MultiViewer (@f1multiviewer) November 3, 2023
2023 Sao Paulo GP Qualifying Results
| | | | | | | | |
| --- | --- | --- | --- | --- | --- | --- | --- |
| POS | NO | DRIVER | CAR | Q1 | Q2 | Q3 | LAPS |
| 1 | 1 | Max Verstappen | Red Bull Racing Honda | 1:10.436 | 1:10.162 | 1:10.727 | 18 |
| 2 | 16 | Charles Leclerc | Ferrari | 1:10.472 | 1:10.303 | 1:11.021 | 18 |
| 3 | 18 | Lance Stroll | Aston Martin Aramco Mercedes | 1:10.551 | 1:10.375 | 1:11.344 | 16 |
| 4 | 14 | Fernando Alonso | Aston Martin Aramco Mercedes | 1:10.557 | 1:10.237 | 1:11.387 | 18 |
| 5 | 44 | Lewis Hamilton | Mercedes | 1:10.604 | 1:10.266 | 1:11.469 | 21 |
| 6 | 63 | George Russell | Mercedes | 1:10.340 | 1:10.316 | 1:11.590 | 21 |
| 7 | 4 | Lando Norris | Mclaren Mercedes | 1:10.623 | 1:10.021 | 1:11.987 | 13 |
| 8 | 55 | Carlos Sainz | Ferrari | 1:10.624 | 1:10.254 | 1:11.989 | 20 |
| 9 | 11 | Sergio Perez | Red Bull Racing Honda | 1:10.668 | 1:10.219 | 1:12.321 | 17 |
| 10 | 81 | Oscar Piastri | Mclaren Mercedes | 1:10.519 | 1:10.330 | – | 15 |
| 11 | 27 | Nico Hulkenberg | Haas Ferrari | 1:10.475 | 1:10.547 | – | 15 |
| 12 | 31 | Esteban Ocon | Alpine Renault | 1:10.763 | 1:10.562 | – | 15 |
| 13 | 10 | Pierre Gasly | Alpine Renault | 1:10.793 | 1:10.567 | – | 14 |
| 14 | 20 | Kevin Magnussen | Haas Ferrari | 1:10.602 | 1:10.723 | – | 15 |
| 15 | 23 | Alexander Albon | Williams Mercedes | 1:10.621 | 1:10.840 | – | 15 |
| 16 | 22 | Yuki Tsunoda | AlphaTauri Honda | 1:10.837 | – | – | 9 |
| 17 | 3 | Daniel Ricciardo | AlphaTauri Honda | 1:10.843 | – | – | 6 |
| 18 | 77 | Valtteri Bottas | Alfa Romeo Ferrari | 1:10.955 | – | – | 9 |
| 19 | 2 | Logan Sargeant | Williams Mercedes | 1:11.035 | – | – | 9 |
| 20 | 24 | Zhou Guanyu | Alfa Romeo Ferrari | 1:11.275 | – | – | 9 |