F1: Hamilton Anxiously Awaits 2024 Mercedes
Lewis Hamilton's frustrations during the Sao Paulo sprint race in Formula 1 were evident, as he expressed his disappointment with the performance of his Mercedes W13 car at Interlagos.
–by Mark Cipolloni–
Despite arriving in Brazil with high hopes, both Hamilton and his teammate George Russell struggled with significant tire degradation during the race.
Hamilton, a seven-time world champion, finished the 100km sprint in seventh place, while Russell managed to secure fourth place.
However, both drivers experienced handling issues with the car, including understeer and snap oversteer, which made it challenging to maintain competitive pace. Hamilton expressed his frustration, especially considering the team's recent positive performances in previous races.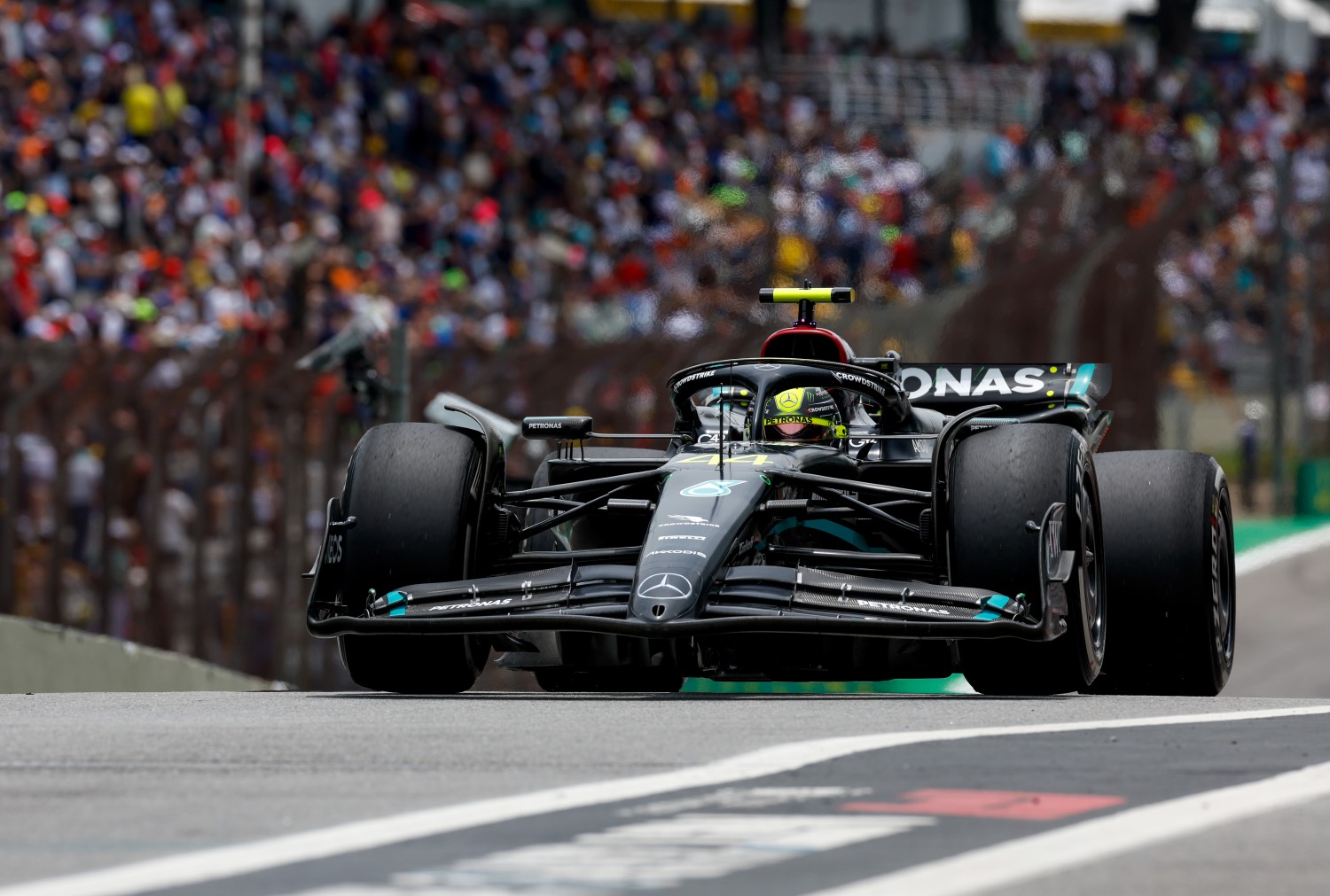 He mentioned that the car's tire degradation was worse than they had experienced in a long time, and he anticipated a difficult race day. Hamilton acknowledged the draggy nature of their car, which hampered their performance, and he expressed relief that there were only a few races left in the season with this particular car, and he hopes the 2024 Mercedes W14 will be much better.
Mercedes team boss Toto Wolff shared Hamilton's sentiment, describing the afternoon as "bruising." Despite the team's past successes at Interlagos, he emphasized that the current performance was disappointing and didn't meet their expectations.
With only two races left in the season – a night race in Las Vegas and the season finale in Abu Dhabi. Hamilton and Mercedes will be looking to make the most out of these remaining races before the season concludes, especially since defeat isn't something that the British-born driver nor sites like FanDuel sportsbook expect, with several Grand Prix victories and eight Formula 2 World Drivers' Championships under his belt.
An advocate for diversity in race car driving and motorsports and generous off the track for the under privileged, you can expect Lewis Hamilton being more vocal about his desire to win at the highest level, no matter the odds.