Formula 1 News: USA should have 4 Grand Prix's – Button
Former world champion Jenson Button has thrown his support behind the increased USA expansion of the F1 calendar, as drivers prepare to go racing in Las Vegas this weekend.
2009 world champion Jenson Button says he wouldn't "have a problem" with F1 introducing a fourth race in the United States as debate surrounds the make-up of the sport's calendar.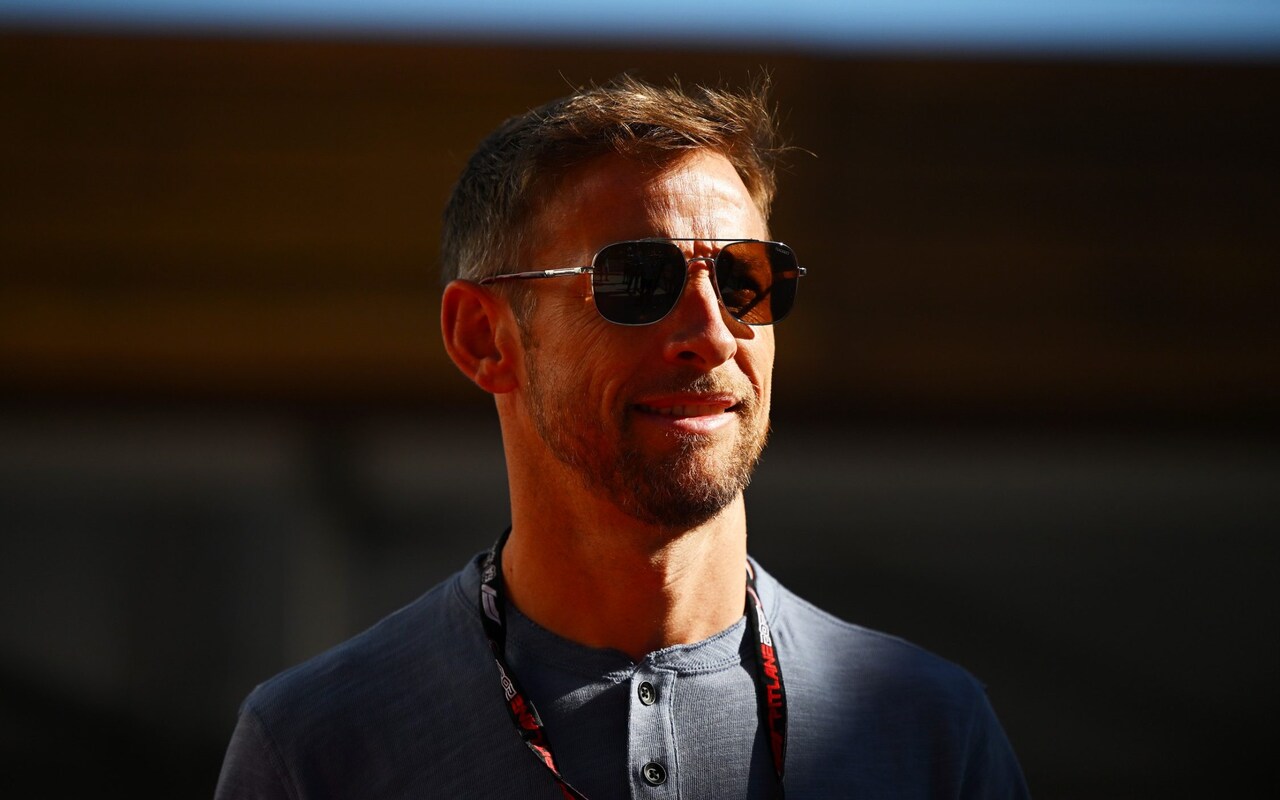 Formula 1 has long placed importance on its European heritage races, such as Monaco or Spa, but such events have come under increased threat due to a resurgence in popularity in the US since American owners Liberty Media took control.
Last year saw the new Miami Grand Prix added to the calendar, while this year is the first event in Las Vegas in 40 years.
F1s stuck in the mud European fan base are increasingly concerned about the prospect of losing traditional venues from the calendar as a result of the push into the world's biggest consumer market.
Button wants the biggest heritage races to remain safe, however, has suggested the time is right for Formula 1 to not take a backwards step in the USA.
"I don't think it would be a problem having four races here," Button told The Telegraph.
"The US is massive. Look at California, it's bigger than the UK.
"As long as we keep the classic circuits – the Monacos, the Silverstones, the Monzas – and as long as the track is a fun one to watch and to drive…"
"We have COTA [Austin's Circuit of the America's] for the racing," Button says. "I know the drivers love that track; fast, flowing, tough, bumpy. That is the one where I think we all love to watch the racing.
"I think this one's going to be very special because it will bring in another audience. Everyone will tune in to see what happens in Vegas this week. It will be crazy. The Sphere. Driving down the Strip. Yeah, this race will have a lot of eyeballs on it."
He says that had you told him back in 2009 that the sport would now be racing around the Las Vegas Strip he would never have believed you. "It was still Formula One, still the pinnacle of motorsport. But would I have dreamt of racing in Vegas back then? No way. We would never have raced in Vegas. It would have seemed almost as outlandish as that year.
"Is Vegas going to be any good as a race? I don't know. But I mean, the circuit actually looks a lot more fun than I expected. It's fast. It's low-downforce, low temperature, night lights. It's going to be so, so difficult to get tire temperature. This is not an easy situation to find yourself in. And everyone wants a great show. So it's tough. But I'm excited for it."