Formula 1 News: AlphaTauri unveils special livery for Vegas
Just about every Formula 1 team has come to the Las Vegas GP sporting a special livery and AlphaTauri is no different.
–by Mark Cipolloni–
The race is the most important F1 race of the year, and the hoopla surrounding it is unprecedented.
Ticket revenue alone is over $200 million, add to that sponsor revenue, and the 70 million people who will be watching the race on TV, and it is by far the biggest motorsports' event in the world.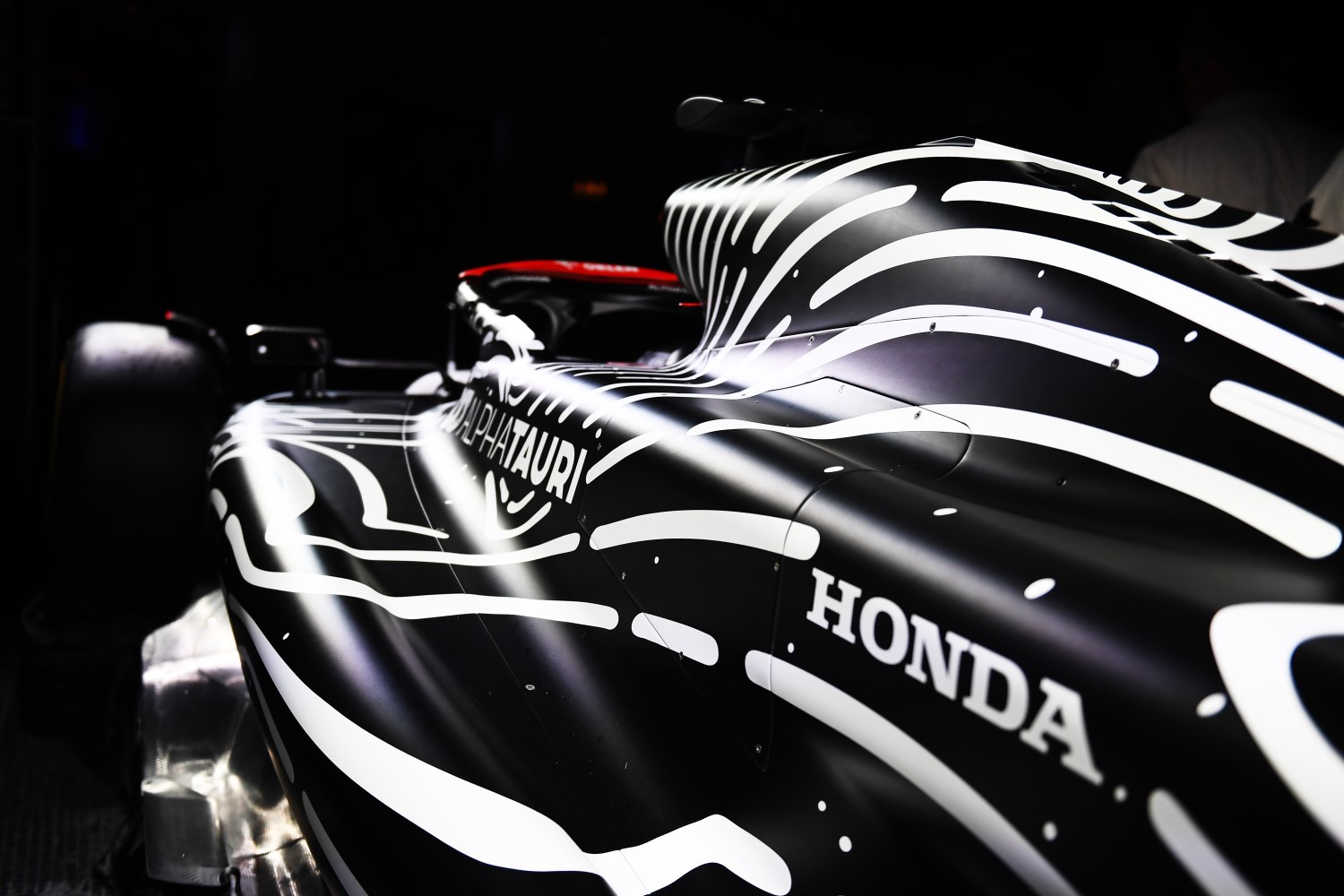 Press Release
Formula 1 is all set to make a return to the streets of Las Vegas this weekend for the first time in 41 years and to say that everyone involved is excited about it would be an understatement.
To mark the occasion, the Scuderia AlphaTauri cars raced by Yuki Tsunoda and Daniel Ricciardo will feature a special livery which will look incredible under the floodlights of this night race, as the cars hurtle down the iconic Las Vegas Strip. In fact, continuing the nighttime theme, the livery will be retained for the following weekend's season finale, the Abu Dhabi Grand Prix.
The design, featuring white speed streaks flowing down the bodywork takes its inspiration from the AlphaTauri x Brendan Monroe Las Vegas Capsule Collection. Monroe is a Californian artist and muralist who signed the special livery at an amazing launch event last night at the Intrigue Lounge, one of Las Vegas' hottest nightspots.
The unisex collection includes a down vest as well as two hoodies and two T-shirts. Accessories include a cap, a bucket hat and a belt bag. All products are adorned with a specially designed print inspired by Brendan Monroe's Black Matte Night Spiral design. It features the artist's characteristic style and is presented in his signature black/white color palette.
"I was so excited to have the opportunity to work with AlphaTauri," said Brendan. "Working together with the creative team at a fashion brand was very inspiring to me. They were instrumental in our collaboration from start to finish and they've produced so many beautiful pieces for this special capsule collection."
"In the very special setting of the Formula 1® Las Vegas race, we are celebrating the launch of this exclusive AlphaTauri Capsule Collection," said AlphaTauri CEO, Ahmet Mercan. "It is a highlight in the context of our 'Fashion at the Races' momentum which started in February 2020 with an unforgettable Formula 1® launch event at Red Bull's Hangar 7, in Salzburg, Austria, along with several other ground-breaking events, including an AlphaTauri US launch event at New York Fashion Week earlier this year."
"We are super excited to reveal this special livery in Las Vegas to promote the AlphaTauri capsule collection" commented Fabian Wrabetz, Scuderia AlphaTauri Director of Marketing and Communication. "Delivering a full livery makeover has involved a long planning process behind the scenes, but we enjoyed working closely with the artist to incorporate his unique style into this livery, with which we will proudly race for the last two Grands Prix of the season."
Race fans won't have long to wait to see the newly-liveried AlphaTauri AT04 cars in action, as Las Vegas likes to do things differently, so that track action gets underway a day earlier than usual, on Thursday, with the race taking place on Saturday night at 22.00 local time.