F1 News: Verstappen & Perez to Wear 'Viva Las Vegas' Race Suits
Red Bull drivers Max Verstappen and Sergio Perez will wear "Viva Las Vegas" race suits during Saturday night's 50-lap race inspired by the King of Rock 'n' Roll's classic jumpsuit.
The drivers will wear the jumpsuits during the F1 Las Vegas Grand Prix before the suits go to Graceland; the Memphis mansion once owned by Presley.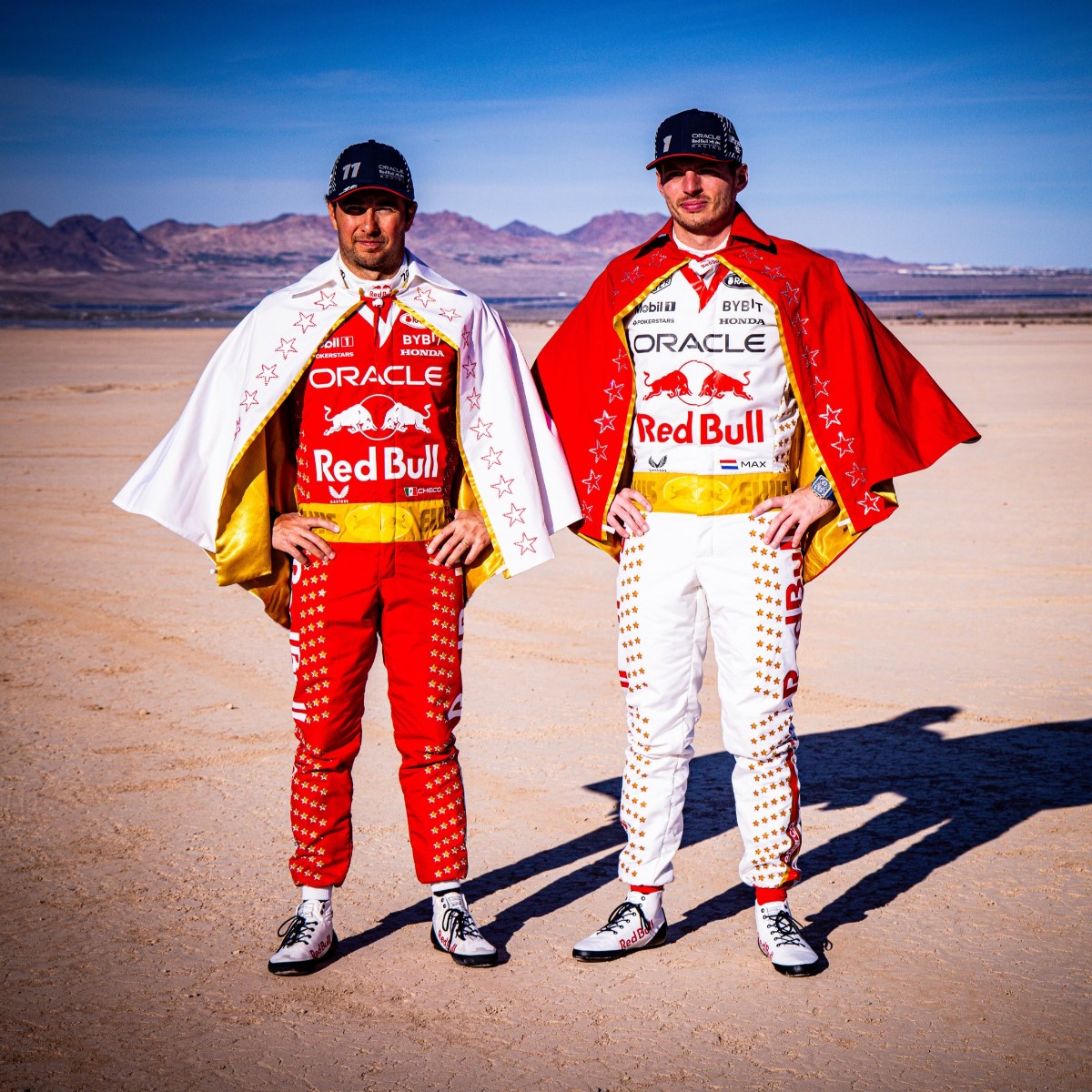 "As we gear up for the first ever Grand Prix in Las Vegas, it's only fitting that we pay tribute to the most prolific Las Vegas icon, Elvis Presley," Christian Horner, CEO and team principal of Oracle Red Bull Racing, said in a statement.
"Elvis left his mark on Vegas and the world, becoming synonymous with the glitz, the flash, and the energy of the Strip, something we are hoping to replicate as we take to the track on Saturday night."
Presley, the "King of Rock and Roll," performed hundreds of shows in Las Vegas during his seven-year residency in the city from 1969-76.
"As witnessed at other Grand Prix races where we've hosted Club SI, there's not much like the energy and passion fans have for this sport and its drivers," Marc Rosen, president of entertainment for Authentic Brands Group, added.
"With that in mind, we are thrilled to partner with Oracle Red Bull Racing on the design for Max & Sergio's race suit and the limited-edition apparel commemorating this incredible moment in sports history."