TV News: Las Vegas GP Attracts 1.3 Million Viewers at 1 a.m. ET
Even with a 1 a.m. ET starting time, the highly-anticipated inaugural F1 Las Vegas GP attracted one of ESPN's largest F1 audiences of the season on Sunday morning, Nov. 19.
The telecast, which ran from 1-3:05 a.m., averaged 1.3 million viewers, the third-largest F1 audience of the season on cable and sixth-largest overall on ESPN platforms this season.
An average of 668,000 (51%) in the all-important P18-49 demographic were tuned in as three-time World Champion Max Verstappen won a closely-contested race over Charles Leclerc and Sergio Perez.
51% is unheard of in motorsports in the USA, which makes F1 one of the most coveted sports for sponsors. NASCAR and IndyCar average under 20% and the NHRA averages under 10%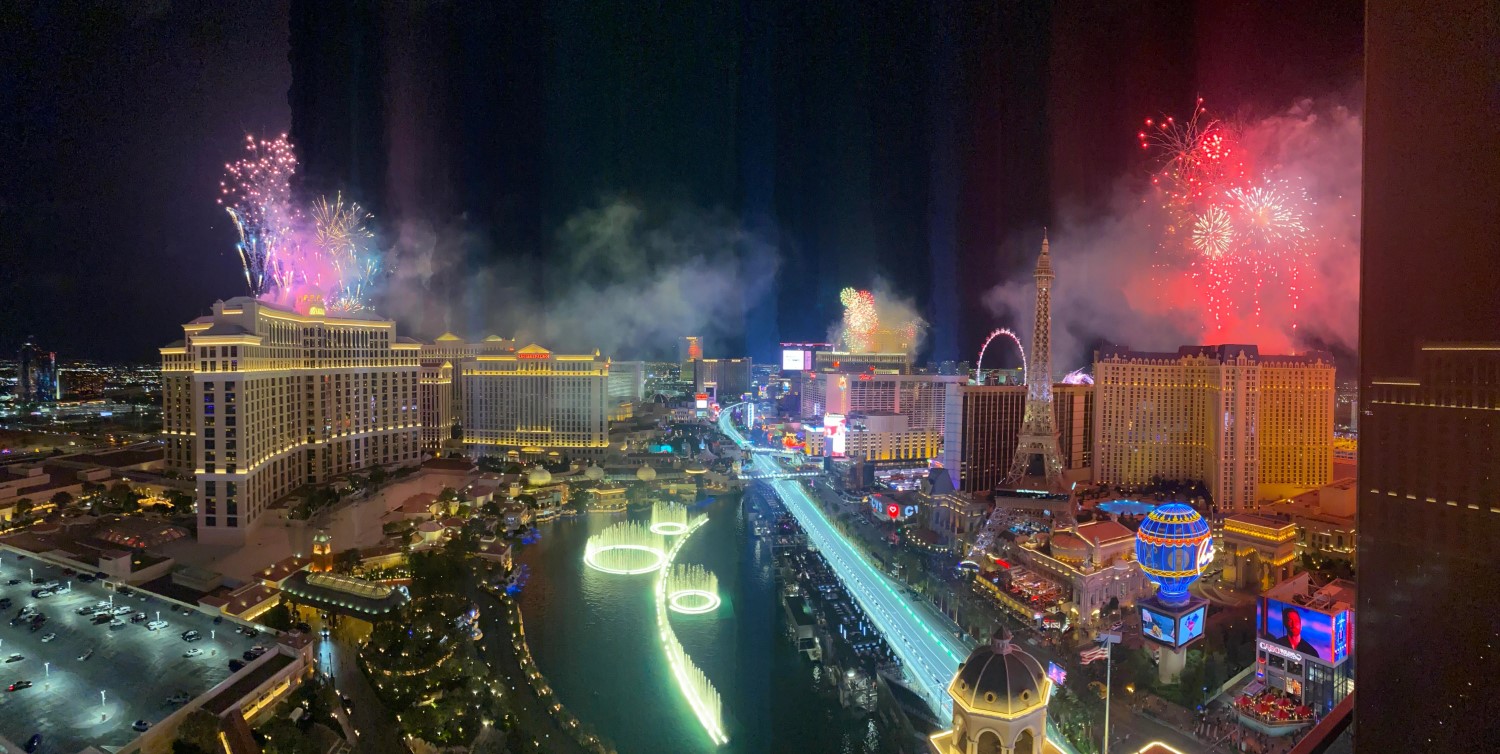 The Las Vegas GP was the most-viewed F1 race since June's Canadian Grand Prix on ABC (1.76 million) and the most-watched telecast of any kind on cable after 11 p.m. ET Saturday night and in the overnight hours. Viewership for the race peaked at 1.5 million between 1:15-1:30 a.m.
The race was also streaming on ESPN+ and the inaugural Las Vegas Grand Prix ranks as the second most-viewed F1 race on ESPN+ on record, behind only this season's Miami Grand Prix.
The top 10 local market ratings for the race telecast:
| | |
| --- | --- |
| Market | Rating |
| Las Vegas | 7.4 |
| Los Angeles | 1.5 |
| Tulsa | 1.3 |
| Seattle | 1.2 |
| Phoenix | 1.1 |
| Sacramento | 1.1 |
| San Francisco | 1.1 |
| Salt Lake City | 1.1 |
| Dallas | 0.9 |
| Greenville/Spartanburg | 0.9 |
Formula 1 qualifying for the Las Vegas GP, which aired from 2:54 – 4:09 a.m. ET on Nov. 17, averaged 626,000 viewers on ESPN.
With one race remaining, the 2023 F1 season remains on track to be the F1's second most-viewed season ever on U.S. television, averaging 1.12 million viewers. Last year's record-setting season, which included the inaugural Miami Grand Prix that averaged a record 2.6 million viewers, averaged 1.21 million viewers.
The 2023 season has had three of the four largest live F1 audiences in history on U.S. television:
               Miami 1.96 million
               Monaco 1.79 million
               Canada 1.76 million
Next year there is talk of moving the start time of the Las Vegas GP two hours earlier to 11:00pm ET. If that happens, ratings will skyrocket.
The season will conclude with the Formula 1 Etihad Airways Abu Dhabi Grand Prix on Sunday, Nov. 26, at 7:55 a.m. ET on ESPN and ESPN+. Also returning for the final race is F1 Kids, a special alternate telecast designed for children, airing simultaneously on ESPNU.
TV Rating Data
Network

Event

Location

Total




Viewers

18-49




Viewers

Ratio:




18-49 Yr Old/




Total Viewers

2023




Rating

2022




Rating

Rating




% Chg.

2022




Network

2022




Viewers

2022




18-49




Viewers

Total




Viewers




% Chg

18-49




Viewers




% Chg

ESPN
F1 Las Vegas GP
Las Vegas
1,312,000
668,000
51%
0.70
New race for 2023. No Data