Texas race a first for IndyCar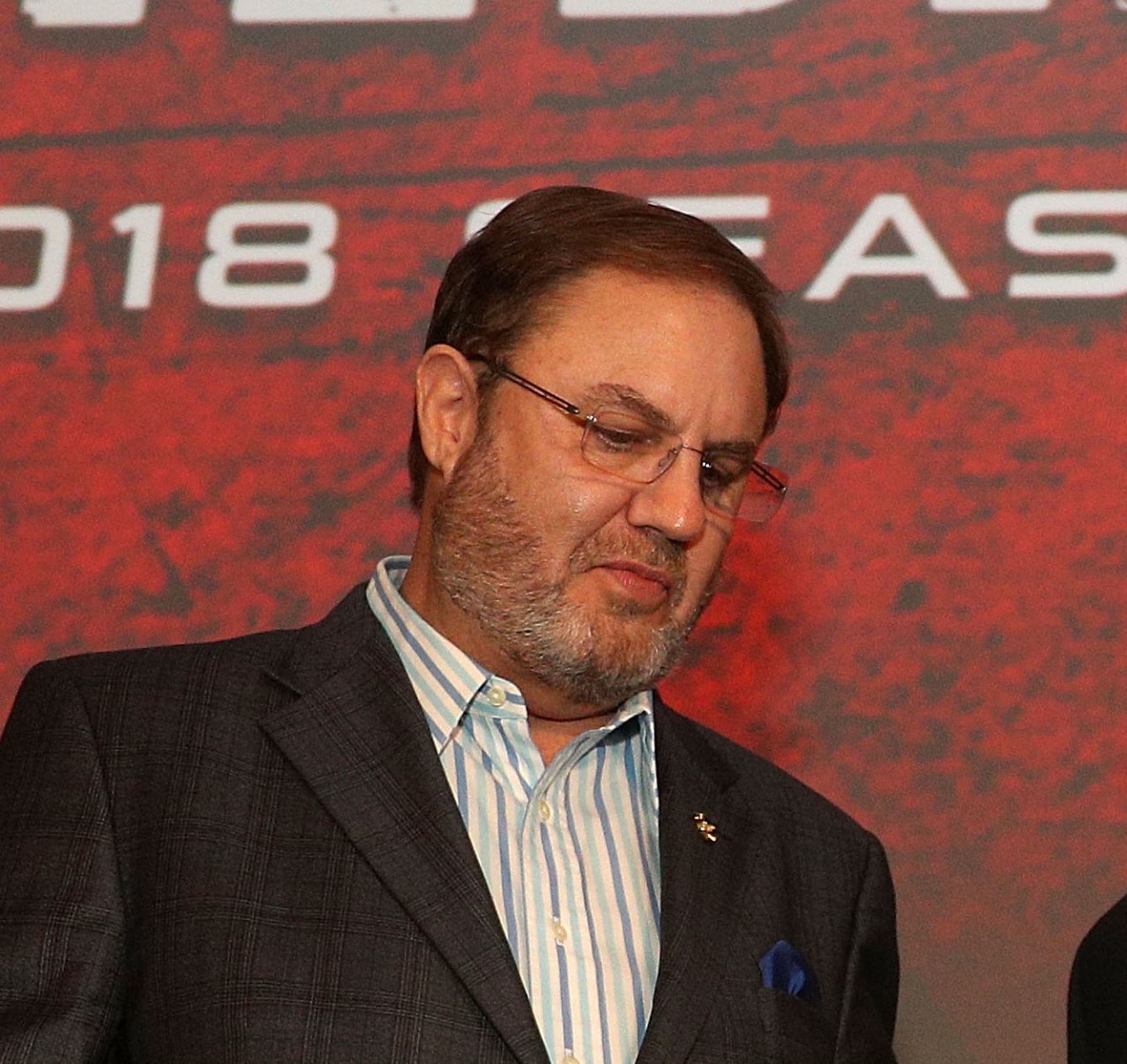 Gossage happy his race will be shown in Prime Time on a network channel. What took IndyCar so long?
Texas Motor Speedway president Eddie Gossage is pumping up next Saturday's IndyCar race. No fans are going to be allowed through the gates despite the state saying up to 25% capacity is allowed at outdoor sports venues.
Instead, Gossage truly believes that Saturday is "one of the most important events IndyCar racing has ever had."
The series will be kicking off its season after shutting down for 12 weeks amid the coronavirus pandemic. The Genesys 300 will be on primetime TV with NBC airing the race to a captive audience hungry for live sports.
The race is scheduled to start at 7:10 p.m. The one-day event will also feature practice from noon to 2 p.m., including a 30-minute window dedicated solely for rookies and first-time participants at TMS, followed by qualifying from 4 to 5 p.m.
These are unprecedented times and an unprecedented situation in which IndyCar can re-establish itself as a must-see sport. Also, it's more than just the Indianapolis 500.
"It's going to be exciting, especially for those fans who are watching the IndyCars under the lights for the first time," said Johnny Rutherford, the 82-year-old who won the Indy 500 in 1974, 1976 and 1980. "It's a shame we can't be there in person, but it's going to be just as exciting on TV.
"Texas Motor Speedway has turned into a very fast racing spectacle. If you don't mind going fast, Texas is where you want to race. You can really flex your muscles on that high-banked track."
"We're infamous for being so close and so fast," Gossage said. "Occasionally an accident happens and it can look awful, but it's just amazing the precise skills and talents these drivers use to drive so close to each other.
"It's a high-speed, dangerous show. I can't wait for this race to get here, but once it starts, I cannot wait for it to be over because it is so nerve-wracking. I know these guys. I want them all to be safe," he said. "I don't want to see these beautiful cars — fast and sexy cars — get destroyed."
"You hope with rusty drivers everything goes well," Gossage said. "Hopefully they are a little bit cautious, a little bit conservative, but I've never seen that before. We'll see. It's going to be something to see and I hope everyone tunes in to watch it."
James Hinchcliffe will be making his 10th career start at TMS on June 6. He's gotten to know Gossage over the years, and was part of one of those epic photo finishes in 2016 when he lost to Graham Rahal by 0.008 of a second.
Hinchcliffe understands why Gossage is pumping it up as one of the biggest races in the sport's history.
As he said, "Do I think it's a hallmark day for the series? Yeah, absolutely. Do I think it's a make-or-break day? No, not really. I think IndyCar racing is going to get back to what we do, and that's going to continue for years to come regardless. Certainly we want this to be a successful race. We want it to be a good show.
"But Eddie needs to make it sound like it's the biggest race in history so that way more people tune in and show up, and that's totally fair. Actually that's exactly what he should be doing and what he should be saying. And yes, it is important, and we're very excited to go back and we're very happy in a lot of ways that we get to do it at Texas Motor Speedway."
"It's a challenge for sure [the late start]," said IndyCar driver James Hinchcliffe. "One of the things you try to do now is stay up a little bit later and sleep in longer. You don't want your body used going to bed at 10 p.m. when we're only going green at 8:45 p.m."
Going green at 8:45 p.m., and doing so on NBC, the first time the NTT IndyCar Series will be on network television in primetime in seven years.
"To have that opportunity to do it on primetime NBC and catch some new eyeballs of sports fans who have been deprived of sports is a pretty exciting prospect for all of us," defending champ Josef Newgarden said.
"It's always a big-time show. It's always had a storied place in IndyCar history," Josef Newgarden said. "But in these current situations, without a doubt it's going to be a very important event back for us. Is it the most important event in IndyCar history? I have no idea if it is or not. Without a doubt, it's going to be a very important event in the current time period. I think it's an event where we can get it right."