IndyCar St. Petersburg GP postscript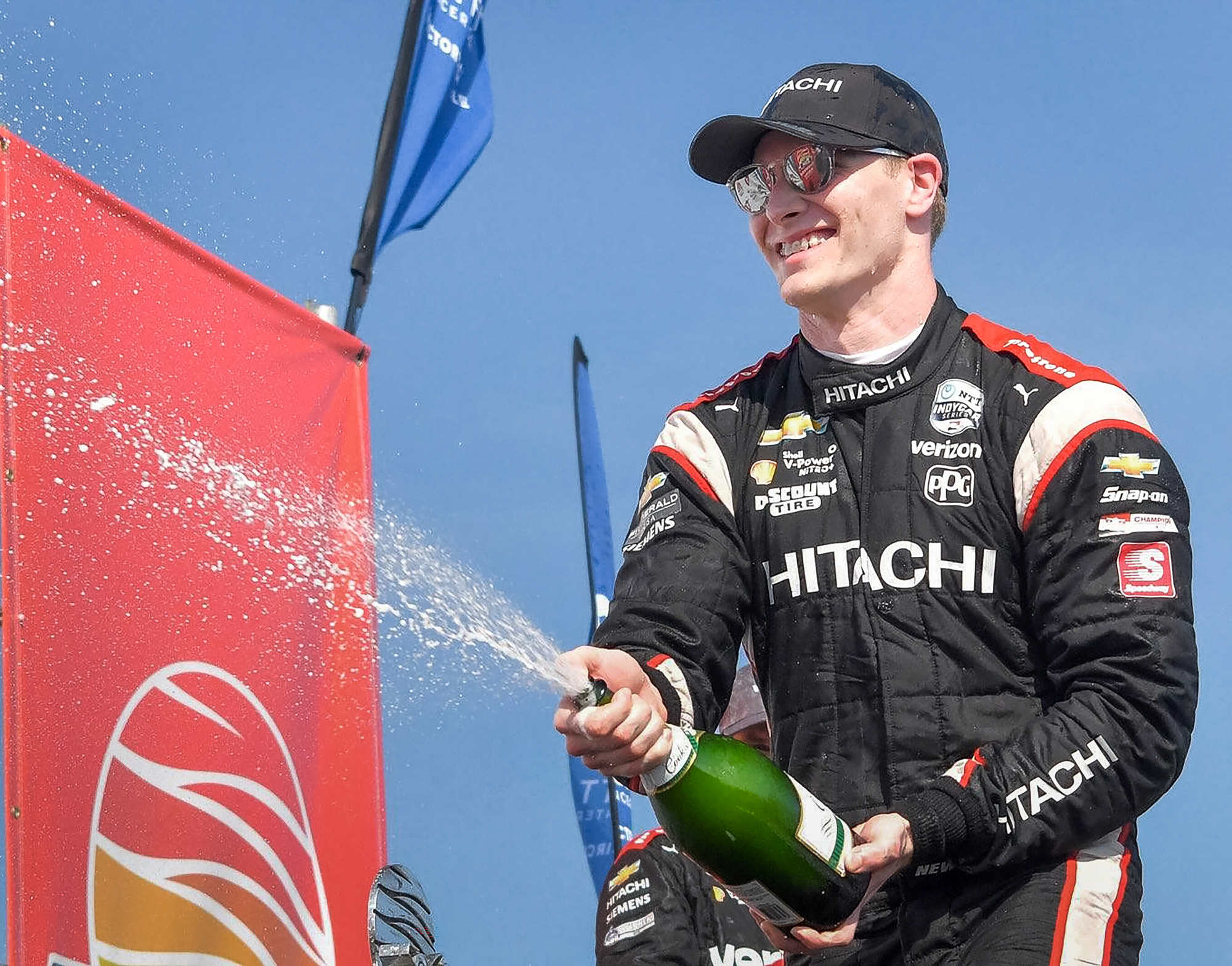 Winner Josef Newgarden
The first round of the 2019 NTT INDYCAR Series is in the books. Utilizing a combination of raw speed, creative tire strategy and sharp pit work, Josef Newgarden drove the No. 2 Hitachi Team Penske Chevrolet to victory lane in Sunday's Firestone Grand Prix of St. Petersburg. It was the 11th career IndyCar win for the 2017 series champion.
Of course, Newgarden wasn't the only standout from the weekend. Chip Ganassi Racing rookie Felix Rosenqvist had a sterling debut leading 31 laps and ultimately finishing fourth. Rookies Colton Herta and Santino Ferrucci turned in solid drives finishing 8th and 9th respectively, while Jack Harvey qualified 7th, ran in the top-10 all day and ultimately came home 10th.
And as usual, there were a host of other stories to come out the series' annual stop in St. Pete. We'll take a look at a few of them in our AR1 St. Pete Postscript.
The Competition
It seems to be an oft-discussed narrative that the competition is very close in IndyCar. And certainly, there are data points that suggest this. For example, in the third practice session this weekend, the top-20 drivers were separated by less than a second. Last season, seven different drivers visited victory lane, nine in 2017.
All the above noted, I'd argue that at the moment there seems to be a greater disparity between the top-3 teams (Penske, Andretti, Ganassi) and the balance of the field than anytime in the recent past.
Yes, we all know the merits of Sebastien Bourdais, who makes Dale Coyne Racing a threat to take down the top-teams on certain weekends. Takuma Sato, James Hinchliffe and Graham Rahal have shown themselves capable of opportunistically finding victory lane. However, at the moment, I don't see a Robert Wickens-type from a smaller team regularly challenging the front-runners.
Part of this, in my opinion, is the fact some of the aspiring contenders are transitioning. Ed Carpenter Racing has thrown its support behind a developing Spencer Pigot, while Arrow Schmidt Peterson is transitioning away from Wickens. Other teams such as Dale Coyne Racing and Harding have cast their lots with drivers who may in time become contenders. However, the Ferruccis, Hertas, Leists, Pigots, Joneses, Harveys and/or their respective teams are not, for the moment at least, are not ready to contend with the Dixons, Powers and Rossis.
This isn't to say someone from a smaller team won't win this season, because the unexpected will happen eventually in IndyCar. However, if there is going to be a Wickens-type to regularly pester the big boys, I don't see him.
Television
I'll be honest: this is not my favorite subject to write about. For one, no matter how many qualifiers you place on it, or how much you try to simply stick with the facts, people accuse you of advancing an agenda. And I've been called both a cheerleader and a hater with things I've written about the television situation.
Second, I've long been of the belief that IndyCar's issues are not bad television ratings as some suggest, rather that poor television ratings are a symptom of larger issues, which I have spent years outlining in this very space.
Nonetheless, with St. Pete being the first race with NBC as the exclusive broadcast partner, a discussion of the new TV arrangement is warranted.
First off, I don't see how anyone could have watched ABC/ESPN for decades and not agree that NBC does a better job in the broadcast/presentation department. The ABC broadcasts were at time so lethargic, it seemed as if the network just plain didn't care. For diehard IndyCar fans, having NBC's professional crew and production for the balance of the schedule is unquestionably a plus.
Furthermore, while I hesitate to embrace the notion that one network is more committed or passionate about IndyCar than another network, the early signs are that the Peacock is committed to making a go of enhancing the series' viability.
The question of course, becomes the quality of the platform.
While ABC's coverage was awful, and much has been made about the demise of ESPN in recent years, the metrics show the ABC/ESPN platform remains the gold standard in sports broadcasting. As we saw with Formula One's move to ESPN a couple years ago, ESPN delivers ratings NBCSN simply cannot at the moment. Furthermore, the offer IndyCar supposedly left on the table would have meant more races on network television.
Of course, that's water under the bridge at this point, and the reality is the series has hitched its wagon, for better or worse, to NBC. And for this past weekend, the final rating was a 0.32, poor and what IndyCar races typically get on NBCSN, so make of that what you so choose. The question of course is does having the series all under one umbrella with a seemingly more interested partner create a rising tides lift all boats scenario?
Perhaps.
I am of the belief that the aggregate ratings will be better due to the one umbrella scenario, and the simple fact there will be more races on network TV. But will that be enough to grow the series and make it more appealing from a commercial standpoint?
That remains to be seen. But when it comes to the commercial viability of IndyCar at the moment, I remain as big a skeptic as there is.
As for the technical problems
Look, I'm not overly-familiar with the technical aspects of television production. Obviously, having 13 minutes of the race not broadcast due to a technical difficulty isn't ideal, particularly in this era of tiny attention spans and 400 television channels.
Still, I'm not going to smash NBC for the delay for the simple reason: things like this happen. We saw a power outage at the Super Bowl a few years ago for goodness sakes. Sunday, NBC acknowledged the problem, got it fixed in a timely fashion, and life went on. Hopefully, it was a one-time deal.
Pagenaud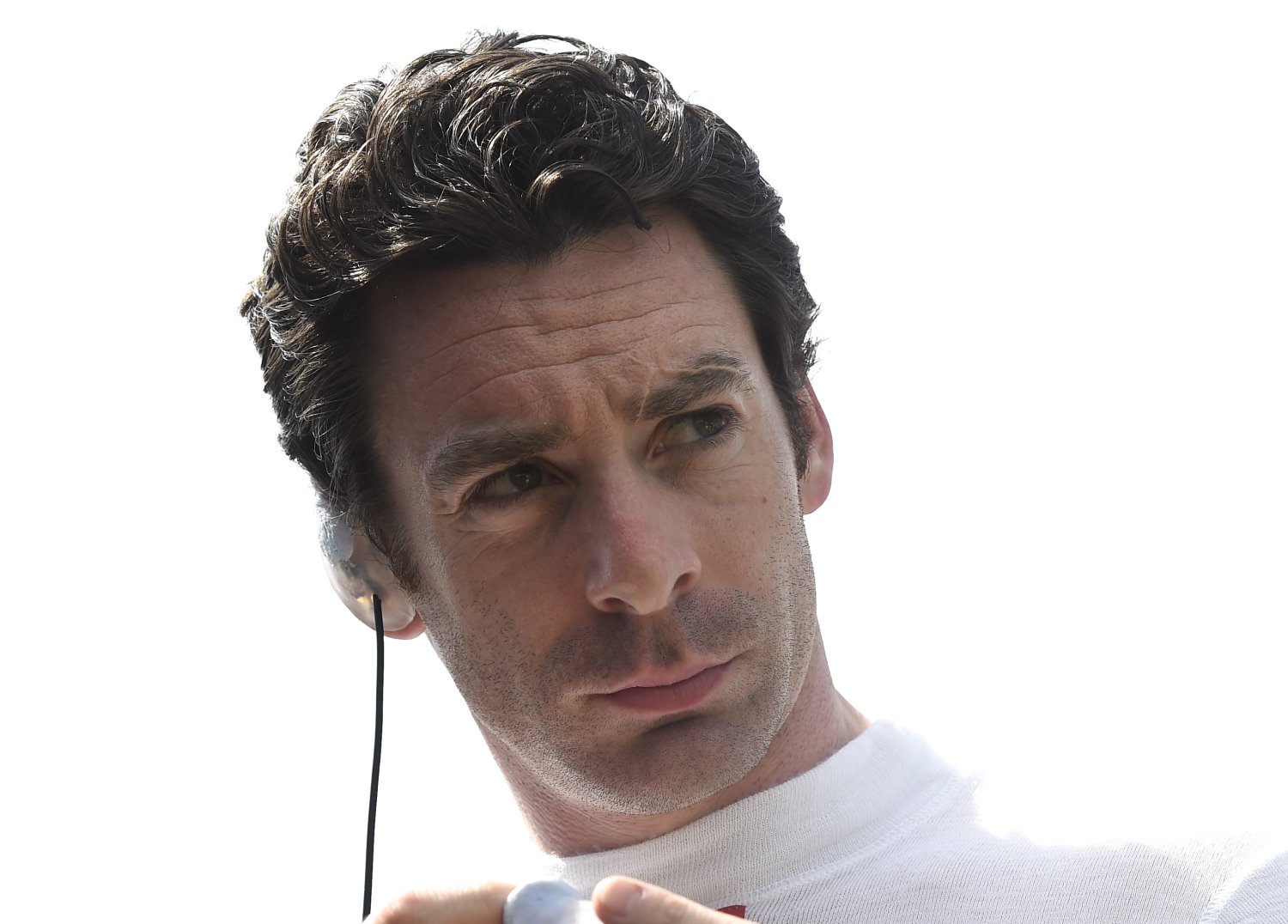 Simon Pagenaud
Is it just me or did anyone else find Paul Tracy's comments regarding Simon Pagenaud's future at Team Penske during Sunday's broadcast surprising? Tracy noted something to the effect that the 2016 series champion was focused on having a good year due to being in a contract year, with the obvious implication being Pagenaud could be out of the No. 22 Chevrolet in 2020.
Now, Penske drivers have long been rumored to operate on one-year contracts so the fact Pagenaud is not signed for 2020 is not surprising. The Frenchman also endured a very disappointing 2018, in which he spoke publicly about his struggles with the new aerodynamic package. And if Team Penske were to move on from anyone it would be hard to imagine Newgarden or Will Power being given the boot.
Another thing that should be noted is that Tracy can be well, a bit of a loose cannon. Still, the revelation – if true – that an in-his-prime driver who seems to be an ideal fit for Team Penske, who won the series title two years ago, and who finished second in the series standings the following year might be on the hot seat is a surprise. The only way The Captain moving on from a driver of Pagenaud's caliber makes sense to me, is if he has zeroed in on someone in particular, a la Penske moving Juan Pablo Montoya aside for Newgarden a few years ago.
And if Penske does in fact have a target in mind, it would not be at farfetched to think the apple of his eye could be one, Alexander Rossi. Rossi signed a two-year extension with Andretti following the 2017 season, and you know Honda will move heaven and earth to keep him. But like Pagenaud leaving Honda for Penske a few years back, one has to think Rossi would be hard-pressed to say no to The Captain.
Rosenqvist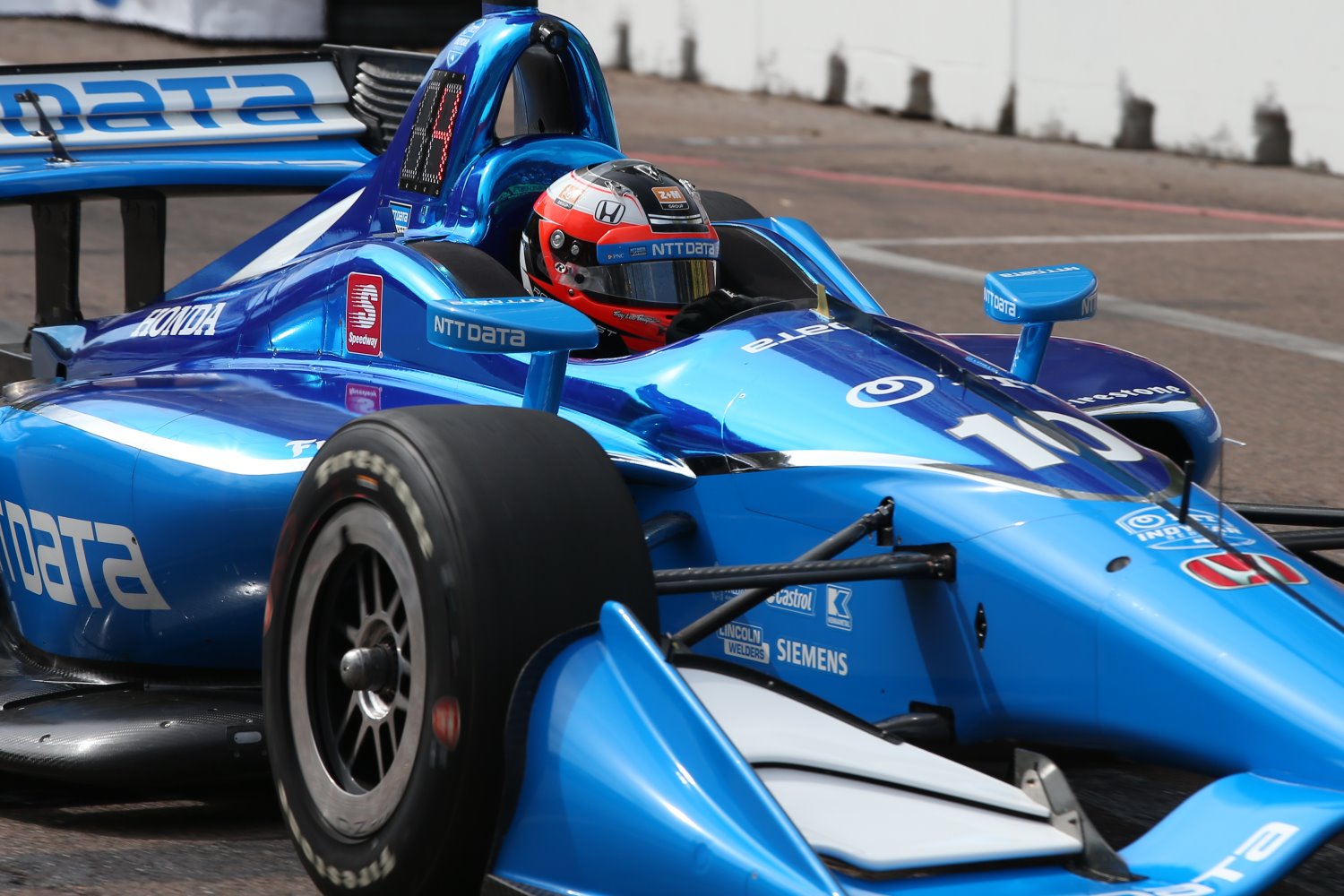 Felix Rosenqvist
Alexander Rossi might be the apple of Roger Penske's eye; we know for a fact Felix Rosenqvist is the apple of Chip Ganassi's eye.
Ever since a series of test sessions a few seasons back with the team, the 27-year-old Swede has been on the radar for CGR with whom he signed this past fall.
A quick look at his history shows Rosenqvist has the ability to jump car and go fast right away. He won his second Indy Lights race, put it on pole in his second Formula E race, and in his IndyCar debut Sunday led 31 laps.
Simply put, given talent and equipment, Rosenqvist is a contender for race wins and pole positions right now. And Team Ganassi finally has the second bullet they've lacked since Dario Franchitti's retirement.
A couple quick things
Sam Bird stripped of win

I've said this before, I'll say it again: I like and respect how the powers-to-be in Formula E have the instentinal fortitutde to make a tough call and enforce their rule book. They did so again this weekend stripping Sam Bird of the win in Hong Kong ePrix.

Kyle Busch won his 199th NASCAR national series race this past weekend at Phoenix, closing in on his 200th career NASCAR national series win. This of course would match Richard Petty's 200 Cup Series wins. While Petty's 200 wins all came at the Cup Series level, and Busch's 199 wins have been across the three divisions of NASCAR, an argument can be made that Busch's accomplishment rivals Petty's more than many think. That might be an article for down the road.
Brian Carroccio is a senior columnist for AutoRacing1.com. He can be contacted at BrianC@AutoRacing1.com