Moffitt and Underdog Race Team win Truck Series title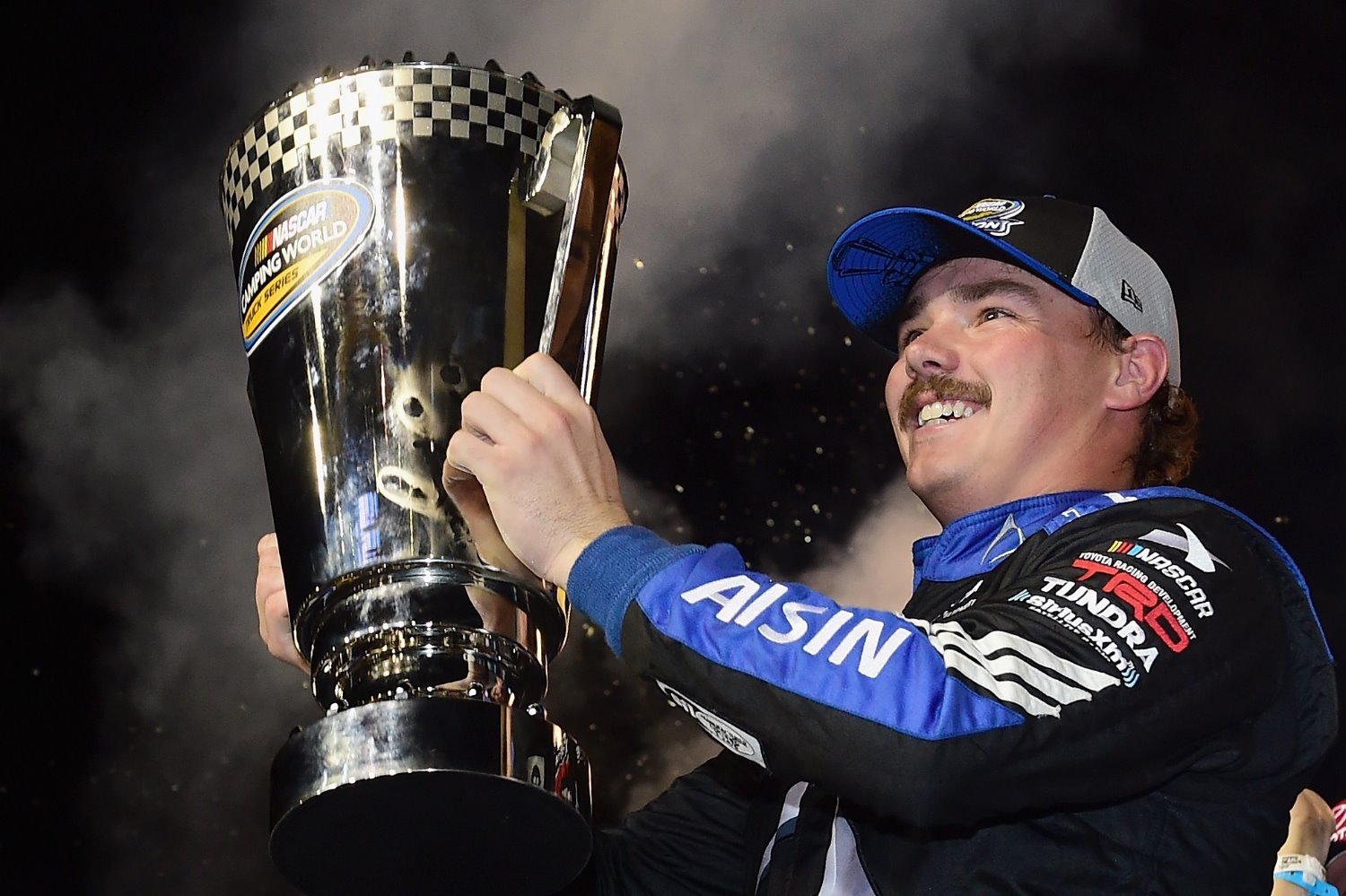 Brett Moffitt, driver of the #16 AISIN Group Toyota, celebrates in victory lane
Jared C. Tilton/Getty Images
Just when you think you can predict and bet on racing ever so easily, something as unpredictable as Brett Moffitt winning the Trucks Series Championship for Hattori Racing happens, and we're all left thinking what's happening. The team was on such low financial grounds that it was doubtful it could complete this season. Thanks to Moffitt, the incredible 26-year old put forth a performance that made it impossible for their tiny team to call it quits. If you have done live betting with a welcome offer or a bonus, we are sure you know what we are talking about.
About One of the Biggest Sports Upsets This Year in Racing
Homestead Miami Speedway witnessed his sixth win of the season this Friday night in the season finale. He made sure that it was his name that came out shining in the championship. He put his Toyota team in the top four by winning at Phoenix. The team gave the well-funded teams a run for their money, quite literally, when they claimed the race theirs. Moffitt has gone on record to state that this year hasn't been easy for the team and that the championship just put the brightest feather on their cap.
Shigeaki Hattori had a reason to smile his brightest smile as his start player Moffitt brought home success. Hattori himself is a former driver before he became an owner. What both of them have in common is that they have dealt with NASCAR. Moffitt was the star child of NASCAR's cup series in 2015, although he didn't really have a smooth ride.
The Crew chief Scott Zipadelli even admitted to not having the best budget for their team but he is sure proud to have the best team members who work, and dedication is now clearly paying off.
Moffitt's national debut was in the year 2012. It took him three more years after his debut to participate in the Cup Series. His performance and perseverance ever since have been pioneering, leading him to be named as the "wheelman" by more veteran drivers. They also expressed that it is only lack of proper equipment which is holding him back from reaching the zenith of his career.
After all, one cannot unsee the fact that it has taken him six years to bounce around and find a firm footing before he could reach this level. It is also being said that this surprising and unpredictable championship should land him in a better-funded team to help the world see his true potential as an ace driver.
Once the limitations of the team have been overcome, there is no stopping Hattori's team and Moffitt to dash out a few more perhaps predictable games, now that he is on our lookout list.
After all, even after much doubt about whether the team would be able to pull through, here they are, defying even their own expectations and aims. The team's exemplary performance this season will set an example for the other teams, for sure.
[adinserter name="GOOGLE AD"]