IndyCar Toronto GP postscript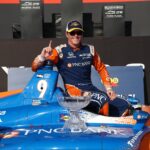 Scott Dixon and his Ganassi team have a quiet way of demoralizing the opposition
Demoralized.
That's how I'd feel, if I were Josef Newgarden, Alexander Rossi, Ryan Hunter-Reay, Will Power, or any other Verizon IndyCar championship aspirant, after taking inventory following this weekend's Honda Indy Toronto.
Because once again, Scott Dixon, had a somewhat slow start to the IndyCar season. Once again, Dixon has not been what you would call dominant. But once again, Dixon has made a charge during the middle of the season to bring himself into title contention.
Worse, unlike previous years, Dixon is not lurking a few points out of the lead, tormenting the series leader with Jedi mind tricks. No, the Dixon/Mike Hull/Ganassi Death Star is fully operational and headed to some of their favorite playgrounds with a commanding 62-point lead over Newgarden (who has to be saying to himself WTF after being the dominant car for the last month.) And while a 62-point lead is by no means game over, particularly with the it-has-to-said silly double-points at Sonoma, Dixon is likely not backing up. Someone will need to go get him.
Dixie
Look, there's not a whole lot I can add to what myself and others have already said regarding the career of Scott Dixon. He's without question the best IndyCar driver of this era, and I would argue one of the 5 best American Championship Racing drivers ever.
[adinserter name="GOOGLE AD"]Nonetheless, if you insist on me adding something of a fresh perspective to Dixon's accomplishments, here we go.
Dixon will turn 38 this coming Sunday, so the Toronto win gave him 44 Indy Car victories by the age of 37. By comparison, two-time Formula One World Champion Emerson Fittipaldi made a move to Indy car racing in his late 30s, and won his first Indy car race at the age of 38, and would go on to claim a total of 22 Indy car wins.
Let that sink in for a moment: Dixon, who is third on the all-time Championship Racing wins list, is younger now than Fittipaldi was when Fittipaldi won his first Indy car race.
Now, drivers are not finding success into their 40s as they did a generation or two ago. By and large careers tend to fizzle out for drivers by their early 40s, so theoretically Dixon will not have the window to win races well into his 40s (Fittipaldi was 48 when he won his final race).
Still, there is a sizable window that Dixon has remaining. And there is absolutely nothing that would indicate he's slowing down anytime soon.
Am I hearing this right?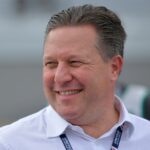 Are Zak Brown and McLaren playing Mark Miles like a fiddle, or has Miles called him out on it?
This McLaren-to-IndyCar-or (more likely)-not-to-IndyCar continues to get more and more interesting.
The details of everything I cite in this section can be found in AR1's McLaren to IndyCar rumor thread. But to briefly summarize, McLaren Racing CEO Zak Brown said during the IndyCar weekend in Detroit six weeks ago that the possibility of McLaren running a full IndyCar program in 2019 were "favorable." There was even speculation linking Dixon to McLaren.
The matter went quiet for a little while until the first week of July when multiple reports out of Europe suggested the deal was dead as McLaren wanted to focus on improving their scuffling F1 program.
This prompted U.S.-based journalists to ask IndyCar CEO Mark Miles about the matter during the recent Iowa weekend, and this to me, is where the real gristle lies in the whole matter.
Miles told AutoWeek in Iowa that he spoke with Brown following the reports out of Europe, and Brown indicated that the reports were "crap." Now, to be clear here, Miles did not say the reports were "crap." Miles said Brown TOLD HIM the reports were "crap."
At Toronto, Miles essentially doubled down on what he said in Iowa. "I think Zak will be straightforward with us and keep us informed (emphasis mine) and when he has news one way or another we'll know it."
Call me crazy, but a certain cynical motorsports columnist is thinking Mark Miles is none too thrilled with one Zak Brown at the moment. Because if you read carefully, Miles is essentially saying, I'm reading one thing on the internet, but when I go straight to horse's mouth (Brown) I'm hearing another. And I have to imagine when Miles says "I think Zak will be straightforward with us," tongue is firmly planted in cheek, and that perhaps Miles thinks Brown has not been straightforward.
So, is Brown giving Miles the runaround?
Maybe. There are a couple of things that might be in play here.
For one, the reports out of Europe seemed to indicate that the project was nixed by McLaren ownership, or for our purposes, the people above Brown, not Brown himself. Brown may have been in the phase of trying to keep his bosses interested in the project when their intent leaked out. So, Brown's indication to Miles that the reports were "crap" may have been his way of telling Miles the reports didn't come from him, and that he still has(d) genuine interest in the project.
A more cynical view (for the record I subscribe more to this school), would be that McLaren has had zero interest in a full-time IndyCar project all along, and that this dalliance has been a way to get the attention of the FIA and Liberty Media. Keep in mind, no team has been more hurt by the change to the V6 power units and the new restrictions on testing and in-season development than McLaren. By flirting with IndyCar, the company could very well be sending a not-so-subtle message to the FIA and Liberty that they have options elsewhere.
Of course, the problem there for McLaren is that commercially speaking, FIA and Liberty know they're the prettiest cheerleader in school. It could be the reality that they haven't fooled anyone has descended upon Woking. And perhaps Brown hasn't exactly figured out a way to spin it all.
As for Miles, on a big-picture level, one can criticize him and his company for not doing more to make IndyCar a viable option to teams such as McLaren. However, in terms of handling this particular situation, the IndyCar CEO boss, has, in my opinion, maneuvered somewhat masterfully. Because if/when this thing officially gets shelved, Miles and his series will not have all the egg on their faces. No, Miles has insured that at the very least, some of that egg will be on the face of one, Zak Brown.
Give some credit to…
Bryan Herta
Bryan Herta.
On not one, but two occasions this weekend, Bryan Herta made himself the bad guy so to speak, in backing his drivers and taking responsibility for difficult decisions/outcomes. The first time came early Sunday, when Herta praised his son Colton, who suffered a broken thumb this weekend, on the IMS Radio Network broadcast of the second Indy Lights race. The team parked the young Herta for all but a few laps of that second race due to his injury.
The elder Herta told everyone that the decision to park Colton was not the driver's, but the father's. Noting that his son had done everything the team asked, Bryan Herta shielded Colton from potential criticism that may have arisen for Colton not 'toughing it out.' Furthermore, the elder Herta shouldered responsibility for weighing the cost/benefits of putting an injured driver at further risk, with the prospect of a $1 million dollar scholarship that comes with winning the championship.
In short, on what was a difficult weekend for his son, Bryan Herta took measures to make himself, and not his son, the responsible party. This is exactly what he should have done.
Second, Herta took the blame for his IndyCar driver Marco Andretti having to pit for fuel with two laps remaining. Andretti was running a solid fourth and a miscalculation on what was supposed to be his final stop on lap 56 meant the No. 98 Honda was forced to stop at the end. Andretti finished a brutally disappointing 10th.
In addition to taking the blame, Herta explained exactly what happened and took a big-picture view of Andretti's season and the team's performance this weekend.
In short, in what was gut-wrenching result for his driver, Herta took measures to make himself and not his driver the responsible party. This is exactly what he should have done.
You have to hope better days are ahead for both Colton Herta and Marco Andretti; and I think this weekend at Toronto showed us why.
Brian Carroccio is a senior columnist for AutoRacing1. He can be contacted at BrianC@AutoRacing1.com.