Rahal team Forges Technical Partnership With Zeiss Industrial Quality Solutions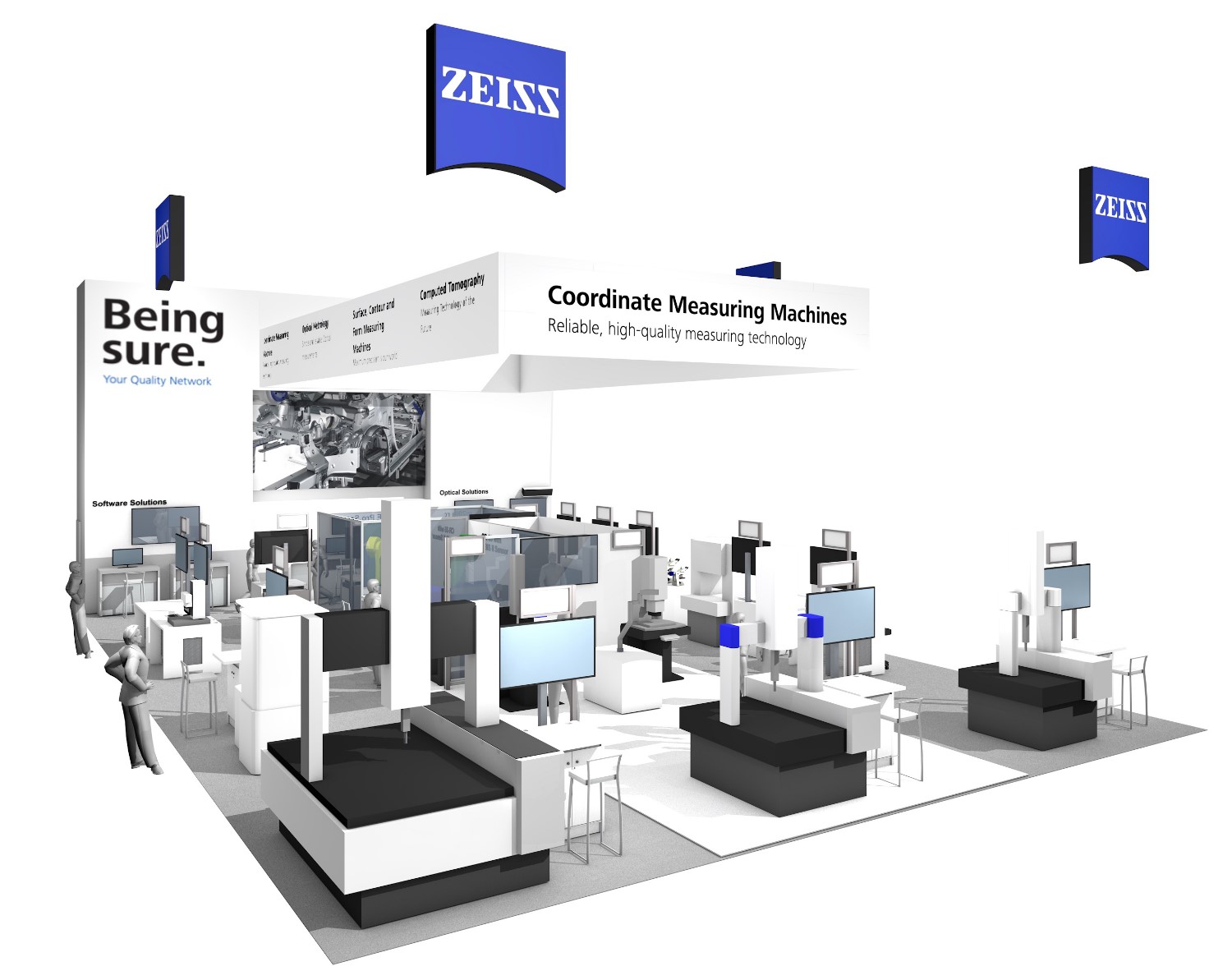 ZEISS Industrial Quality Solutions
Rahal Letterman Lanigan Racing (RLL) announced today that the team has formed a technical partnership with ZEISS Industrial Quality Solutions, a leading manufacturer of multidimensional metrology solutions. The relationship will strengthen the team's 2020 NTT INDYCAR SERIES program with drivers Graham Rahal and Takuma Sato.
"We're honored to be a technology supporter of Rahal Letterman Lanigan Racing," said Mark Smith, Senior Vice President of Sales and Service, ZEISS Industrial Quality Solutions, U.S. "ZEISS and RLL both value how speed and quality go hand in hand, so it's exciting to be a part of the team and cheer on the INDYCAR SERIES."
RLL will utilize the T-SCAN 20 3D Scanning System that features new camera technology and high-quality ZEISS optics which increase the precision with cutting-edge 3D scanner technology. The reliability of the system ensures consistently efficient measuring processes. The partnership will also include collaboration on key technology projects between the two companies, the production of case studies and best practices.
"With limited testing and days on track, the onus is on our development team to maximize every aspect of our preparation and performance," said Bobby Rahal, team co-owner of Rahal Letterman Lanigan Racing with David Letterman and Michael Lanigan. "ZEISS Industrial Quality Solutions enable us to improve quality and performance simultaneously. We have made a step change in our measurement precision with our partnership with ZEISS and are very proud to welcome a company of their stature into our team."
The 2020 NTT INDYCAR SERIES season begins in March 15 with the Firestone Grand Prix of St. Petersburg. For more information on the team, please visit www.rahal.com.
About ZEISS
ZEISS is an internationally leading technology enterprise operating in the fields of optics and optoelectronics. In the previous fiscal year, the ZEISS Group generated annual revenue totaling more than 6.4 billion euros in its four segments Semiconductor Manufacturing Technology, Industrial Quality & Research, Medical Technology and Consumer Markets (status: 30 September 2019).
For its customers, ZEISS develops, produces and distributes highly innovative solutions for industrial metrology and quality assurance, microscopy solutions for the life sciences and materials research, and medical technology solutions for diagnostics and treatment in ophthalmology and microsurgery. The name ZEISS is also synonymous with the world's leading lithography optics, which are used by the chip industry to manufacture semiconductor components. There is global demand for trendsetting ZEISS brand products such as eyeglass lenses, camera lenses and binoculars.
With a portfolio aligned with future growth areas like digitalization, healthcare and Smart Production and a strong brand, ZEISS is shaping the future of technology and constantly advancing the world of optics and related fields with its solutions. The company's significant, sustainable investments in research and development lay the foundation for the success and continued expansion of ZEISS' technology and market leadership.
With over 31,000 employees, ZEISS is active globally in almost 50 countries with around 60 sales and service companies, 30 production sites and 25 development sites. Founded in 1846 in Jena, the company is headquartered in Oberkochen, Germany. The Carl Zeiss Foundation, one of the largest foundations in Germany committed to the promotion of science, is the sole owner of the holding company, Carl Zeiss AG.