ORECA Abandons Hypercar Plans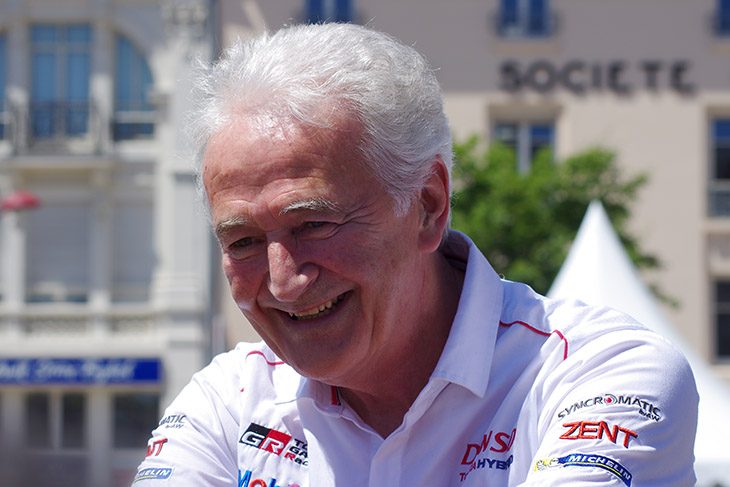 Hugues de Chaunac
ORECA has abandoned plans to build a Le Mans Hypercar and it will wait to see the specification that emerges after yesterday's convergence plan announced between ACO and IMSA.
The French constructor, which has been in talks with Peugeot to become the technical partner for the program, has instead placed its full focus on IMSA and the ACO's new global LMDh formula according to ORECA president Hugues de Chaunac.
"From the ORECA side, we're going to focus completely on the global platform, which means we will not work on a Hypercar project. We cannot do everything," de Chaunac told Sportscar365.
"At the moment I think the choice is easy. All of the OEMs have real budget problems because they're investing a lot in electric and green [technology], etc.
"It's very difficult for the racing people to come to the board because it's not a top priority. So if it's a low budget, it's much easier and I think for a new car manufacturer coming in today, it's the only attractive way. It's a big advantage."
IMSA President John Doonan says he's hopeful of determining the spec hybrid powertrain by Sebring when further technical regulations of the new LMDh platform will be revealed.
The global prototype platform, confirmed by the ACO and IMSA on Friday, will feature a to-be-determined KERS system on the rear axle.
IMSA placed a tender for a spec hybrid powertrain last year for its planned DPi 2.0 regulations although had yet to decide on a provider prior to the formalization of the convergence of regulations.
When asked by Sportscar365 if an announcement can come at Sebring, Doonan indicated that that time is of the essence, particularly with the regulations now being moved up to a mid-2021 debut to accommodate the start of the WEC season.
"We've got to announce it as soon as possible so that would be ideal," Doonan said.
"But there's a lot of work to be done and a huge credit to Simon Hodgson, Thierry Bouvet, Matt Kurdoch and all the guys on the [IMSA and ACO] technical team because they've been working around the clock in addition to doing their day jobs to get that sorted out."
ORECA technical director David Floury said he believes IMSA and the ACO have good options on the table.
Sportscar365 understands that discussions have involved around a potential 100kw system, although it has yet to be confirmed by either sanctioning body.
"I cannot speak for IMSA or ACO as they are the ones leading the tender but my understanding is that they have a very strong candidate and very good proposals on the table," Floury said.
"I'm not too worried on this side. When you introduce anything new, you have a kind of development period.
"But I'm sure in two or three years time, by Daytona 2022, it should be fine."