SRO Motorsports Group names Amazon Web Services (AWS) official presenter of GT World Challenge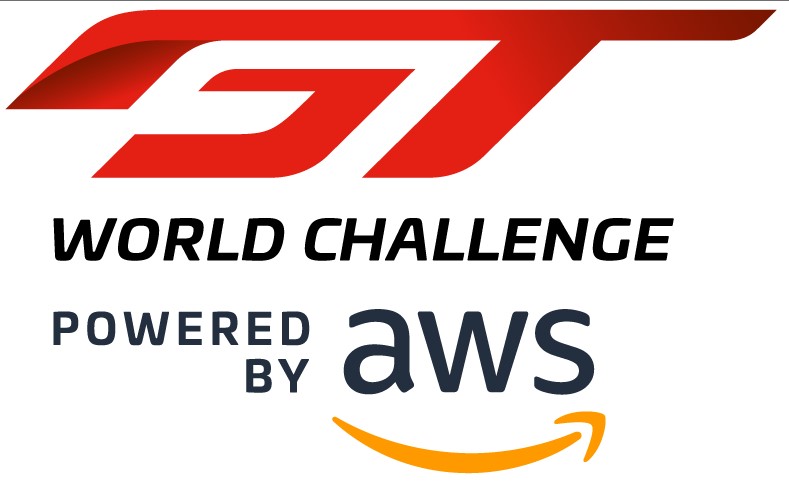 With Pirelli gone, New logo with AWS backing
SRO Motorsports Group has agreed to a significant expansion of its collaboration with Amazon Web Services (AWS) that will encompass a major presence in GT World Challenge and continued support for a number of SRO America programmers.
For 13 years, AWS has been the world's most comprehensive and broadly adopted cloud platform, offering over 175 fully featured cloud computing services. Last year the firm entered into a new collaboration that saw AWS become the official cloud and machine learning provider for SRO America, as well as a series partner of Pirelli GT4 America and TC America.
Following on from a highly successful initial season, an expanded agreement has been reached that will see the company increase its commitment to become the new title presenter of GT World Challenge. Composed of continental series in Europe, Asia and America, this global platform allows international automotive manufacturers to compete through their customer racing programmers.
In 2020 it will be known as GT World Challenge Powered by AWS, with 22 non-clashing events staged globally under this name. Each regional series will also carry the Powered by AWS title throughout the upcoming season.
As part of the agreement, AWS has become the official cloud and machine learning provider for GT World Challenge. This will allow SRO to leverage the firm's extensive suite of innovative cloud services, as well as its artificial intelligence (AI) and machine learning (ML) capabilities, to provide an enhanced experience for teams, drivers, and fans.
AWS will also continue as an official series partner of Pirelli GT4 America and TC America, while adding its support to the newly launched GT Sports Club America. What's more, the Pirelli GT4 America event at Long Beach will be officially 'Presented by AWS' for the second year in succession.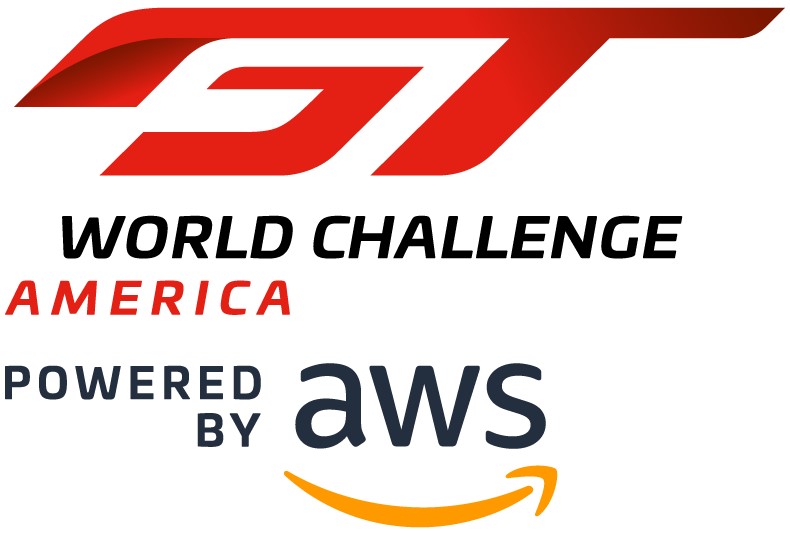 Americas version of new logo
The first GT World Challenge Powered by AWS event takes place at Circuit of the Americas (6-8 March), while the Asian series begin at Malaysia's Sepang International Circuit (28–29 March) and the European season launches at historic Monza (17-19 April). All 22 races will be broadcast live and in full on the official GT World Challenge website and across its social media platforms.
Stephane Ratel, SRO Motorsports Group Founder & CEO: "It gives me great pride to welcome AWS as the new title presenter of GT World Challenge and to secure the company's continued commitment to SRO America. As an innovative and future-focused brand, AWS is the perfect fit for this fast-moving sport and represents the ideal partner for our global championship. I look forward to exploring the potential of their cloud computing capabilities and to a successful season for GT World Challenge Powered by AWS."
CJ Moses, AWS Deputy CISO: "We are excited to be working alongside SRO to develop the next generation of GT sportscar racing. Innovation means challenging the status quo and working closely with SRO allows them to use our broad catalog of cloud-based services, unleashing innovation in all aspects of their sport. I'm particularly looking forward to helping them leverage our deep portfolio of AI and ML services so they can deliver even greater insight into the dynamic world of GT sportscar racing."