Belfast driver gets late call up for Rolex 24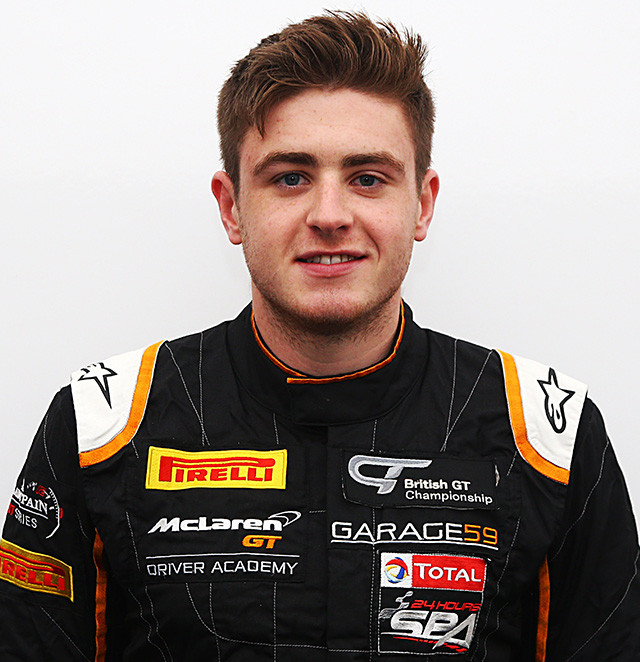 Andrew Watson
Andrew Watson will make his American race debut next week after getting a late call-up to join the Aston Martin team for the 24 Hours of Daytona.
The Donaghmore driver is an official Aston Martin Junior, along with fellow Ulsterman Charlie Eastwood, but will step up to the senior AMR team to replace the injured Paul Dalla Lana for the classic Florida race.
He will partner Pedro Lamy, Mathias Lauda and Ross Gunn in their Aston Martin Vantage GT3 for the January 24/25 race, which is part of the American IMSA series and features many of the top Indycar drivers, including Helio Castroneves, Juan Pablo Montoya, Sebastien Bourdais and Scott Dixon.
Watson has been a regular for Aston Martin in the Blancpain European Endurance Championship but most recently has been 'loaned' to the Gulf Porsche team for the World Endurance series, picking up his first podium finish in Abu Dhabi.
He will drive again for them in the WEC round at the Circuit of the Americas in Texas next month but has now been given an unexpected chance for his American debut at Daytona.
"This is such a great opportunity for me, and I owe a huge thanks to Aston Martin Racing for the chance to continue to prove what I can do," said Watson, whose experience of long-distance races includes the Bathurst 12 Hours in Australia and the Spa 24 Hours.
"It all came about very quickly but now my focus is on preparation to ensure I do the best job possible to deliver a result for the team.
"I know the Vantage GT3 well but I've never raced in America before, so for the first event to be the 24 Hours of Daytona is mind-blowing. But we've got a great line-up and should be competitive."
Meanwhile, there are question marks over the Galway International Rally, scheduled to be the opening round of the Irish Tarmac Championship next month, after the launch was called off last night with the organizers citing a lack of entries.
In a statement Galway Motors Club said: "At the closing date, only 60 entries have been received with many unpaid. At the current level of entries, the event is facing a significant loss of money.
"We are appealing to all entrants to pay their entry fee by close of business on Monday or the event will be cancelled." Belfast Telegraph