Mid-engine Corvette C8.R still too slow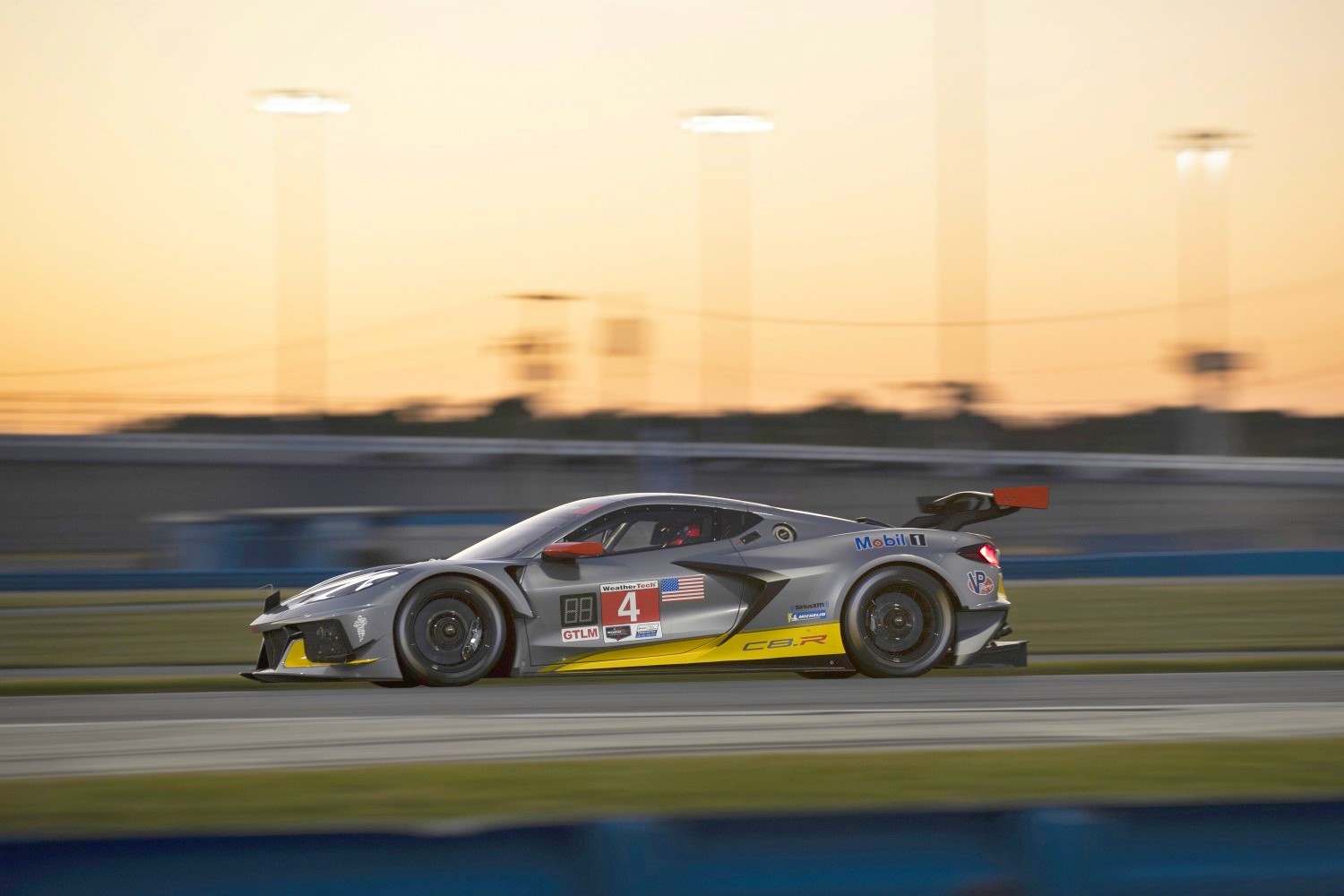 #4 Corvette of Garcia and Tommy Milner. The Corvette's are still over 1/2-sec off the pace
The new mid-engine Corvette GTLM cars are still to slow, but their development has just started..
Antonio Garcia believes there will be "big steps" to come in the Chevrolet Corvette C8.R's development as the new-for-2020 mid-engined GT Le Mans class contender makes its public debut in this weekend's Roar Before the Rolex 24.
"There is a lot to discover and develop," Garcia said. "Usually your starting point is better than what you previously had.
"But this is completely different. We are still in the early stages with this new Corvette.
"There will be big steps for sure.
"I don't know when we will get to the point where we will start making little steps. We need to run this car and we need to race it to find out where we are against our competition.
"We are concentrating on our own work. Whenever it becomes race time, we will know where we actually are."
Garcia's new full-season co-driver Jordan Taylor said they won't necessarily be concerned about pace at the Roar, which will also set the pit lane and garage allocations through a qualifying session on Sunday morning.
The 28-year-old Taylor who is used to driving his father's Cadillac DPi, said little things, such as driver changes, will be a focal point as well once they achieve the targeted baseline.
"As many laps as we can get at the Roar and going through the program, getting all the drivers on the same page from a setup point of view and then the little things like pit stops and driver changes will be different than what we've had in the past," he said.
"The car is a little more tricky to get in and out.
"Understanding that muscle memory of the process of getting in and out, where the seatbelts go, where the drinks bottle is, where the air hose goes… those little details that we haven't refined that were refined with the C7.R are things that will show up in a 24-hour event, so those are things we will need to check off the list at the Roar."
Team veteran Oliver Gavin, who returns to the No. 4 entry alongside Tommy Milner, said that coming away with achieving 60 or 70 percent of their list will be considered a "big win" over the weekend.
"The team is going to have a very structured plan," Gavin said. "And that's one of the things that's so good about Corvette Racing. We plan our time and fundamentally understand what all we have to work through and the list of things we need to achieve.
"The third drivers will need time in the car. We'll all have to work through that program and procedure as best we can.
"Certainly we'll learn a huge amount every time we go on track just with how certain tires work, how the braking package works, the aero setup, weight placement… all kinds of different thoughts that the team will look to work through.
"We know that of that list of 50 things we want to try and achieve, the chances are that if we can come away with 60 or 70 percent of that done, it's a pretty big win."
RESULTS: Roar Session 1
RESULTS: Roar Session 2
RESULTS: Roar Session 3
RESULTS: Roar Session 4
RESULTS: Roar Session 5