Video: Under the skin of McLaren's all-electric 2050 Formula 1 concept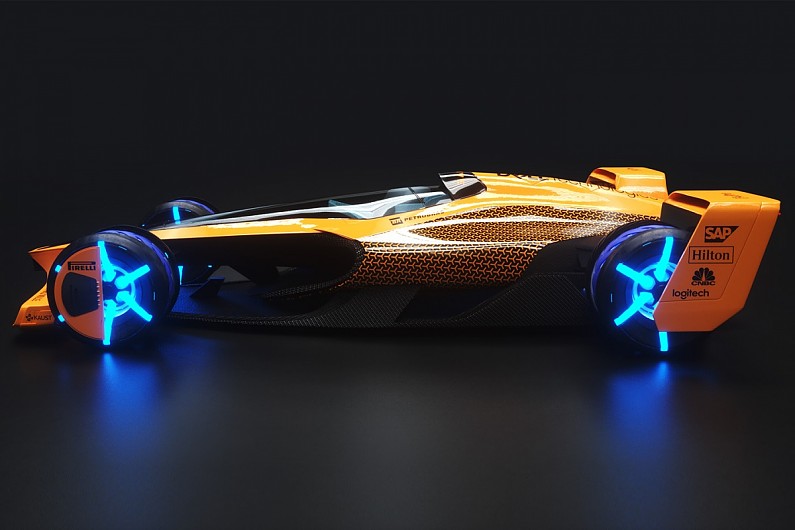 2050 McLaren concept
McLaren Applied Technologies recently revealed a radical vision for how Formula 1 could look in 2050 – the 300mph 'MCLExtreme' proposal.
As outlandish as the concept looked, the ideas behind it have roots in technology already being developed and McLaren has given serious thought to the project.
Autosport Technical Editor Jake Boxall-Legge joined Grand Prix Editor Edd Straw and Glenn Freeman to examine the MCLExtreme – which is also the subject of a full analysis in this week's issue of Autosport magazine – in depth and consider the practicalities and likelihood of this bold concept setting the tone for the future of F1.