Bristol Xfinity Race Draws Small Crowd Despite Ideal Conditions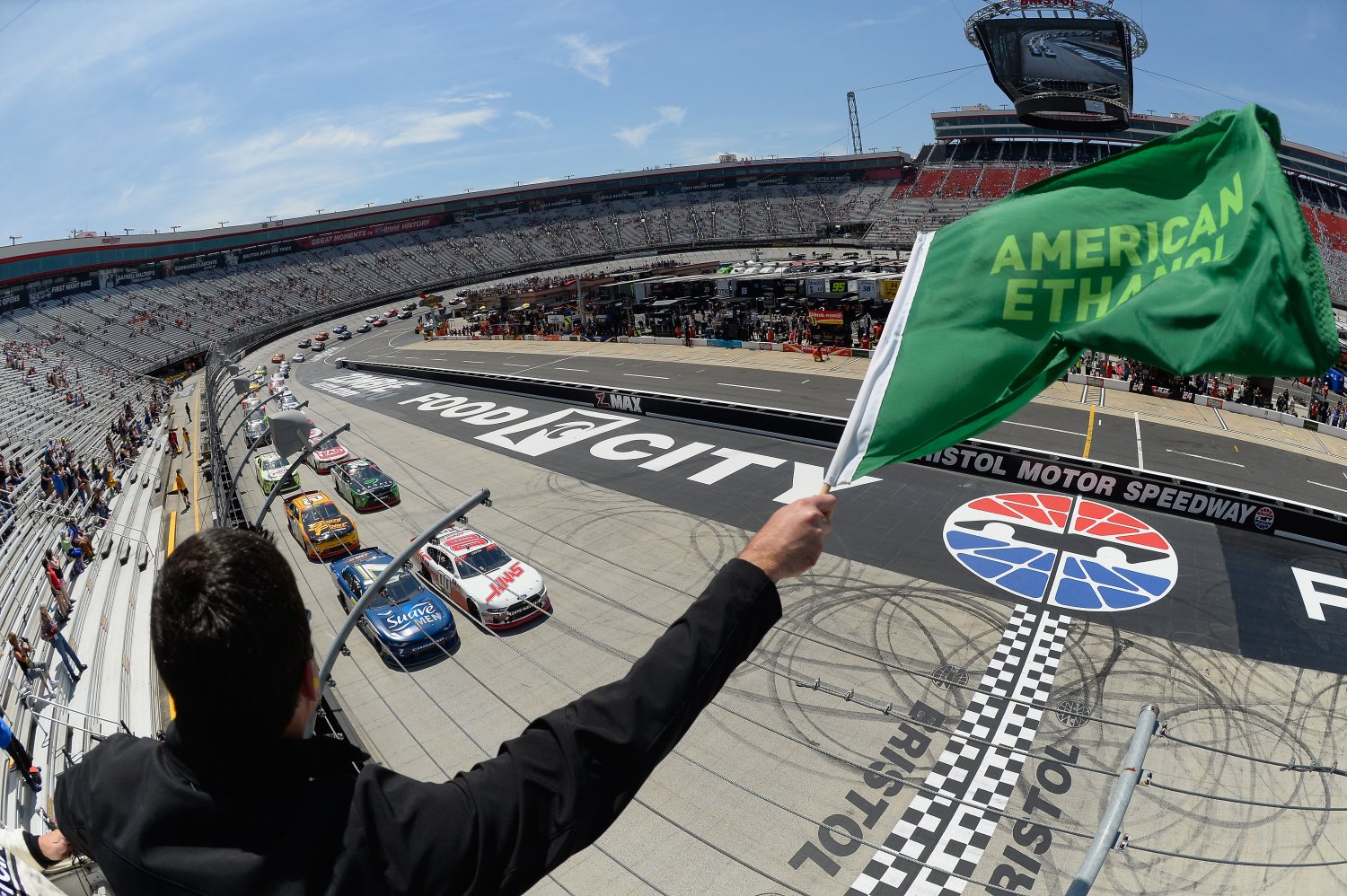 NASCAR is in a serious downward spiral with plummeting TV ratings and crowds. Without a doubt NASCAR has to consolidate. The truck series needs to go away.
Robert Laberge/Getty Images
Yesterday's NASCAR Xfinity Series race at Bristol Motor Speedway saw a "small turnout" from fans on a "postcard perfect 81-degree day."
The race was the "first of four successive Dash 4 Cash events where four Xfinity regulars will chase a $100,000 bonus while Cup drivers must remain on the sidelines."
The "Cup-free Xfinity event was tons of fun." But yesterday's attendance, which "appeared to be in the 20-to-25,000 range, raises a deeper question that relates to the overall health of the sport."
If fans "come to races simply to worship celebrity drivers instead of back-and-forth action, what happens when more of the Cup veterans retire?." BRISTOL HERALD COURIER