IndyCar Firestone GP of St. Petersburg Postscript
Round two of the 2021 NTT INDYCAR Series is in the books. After grabbing pole position Saturday, Colton Herta thoroughly dominated Saturday's Firestone Grand Prix of St. Petersburg, leading 97 of 100 laps. The Team Penske duo of Josef Newgarden and Simon Pagenaud rounded out the podium, with only Newgarden able to potentially challenge due to two late caution flags bunching the field together.
As for Herta, we're starting to see a pretty clear pattern emerge. Herta puts the car on pole. Herta jumps out to an early lead and establishes a sizable gap. Herta cruises to victory. While his maiden win at Circuit of the Americas involved some fortuitous circumstances, the M.O. with his wins since has been domination.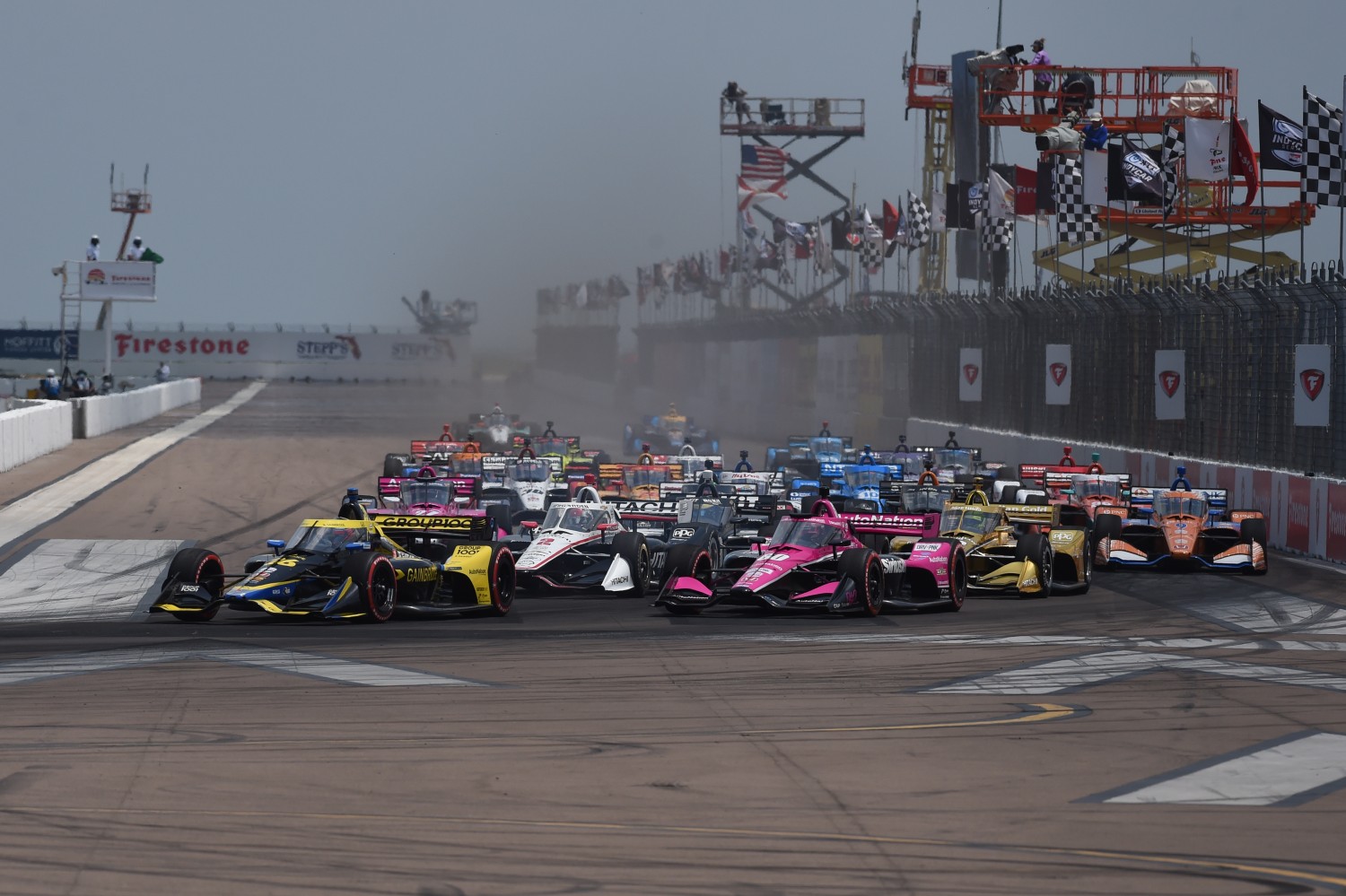 Get this: In the last 11 IndyCar races on road or street courses, Herta has 3 wins, 4 pole positions, 9 top-5s and only one finish outside the top-10 (last week's mess at Barber). While he has to date enjoyed less success on ovals, you have to think improvement will come in that department.  But make no mistake: right now the driver of the No. 26 Andretti Autosport Honda is running road and street circuits as well as anyone in the series.
Because, Herta is only 21, I think many focus on what he could do over the next 10-15 years in IndyCar. But forget about the next 10-15 years. Colton Herta is performing as well as anyone in IndyCar RIGHT NOW; and if he can a little more out of his oval races, he is a legitimate threat to Newgarden, Dixon, Power, etc. for the series championship THIS YEAR.
Sato/Andretti Autosport
Unfortunately, It wasn't all rainbows and sunshine for Andretti Autosport. Alexander Rossi had a run-in with Graham Rahal (we'll get to that), which left him with a 21st place finish. Fellow stablemate James Hinchcliffe had a forgettable weekend too finishing 18th. Furthermore, Hinchcliffe became the latest Andretti driver to tangle with one Takuma Sato.
Sato, of course, does not exactly have a spotless resume when it comes to clean driving. In this instance,  one could actually argue that Sato was squeezed to some degree by the Canadian, when he attempted the overtake into turn 1 on lap 23. Hinchcliffe, predictably, did not see it that way noting that.
"Takuma just ran out of patience and talent and hit us and flattened our tire and that was pretty much the story of our day," said an understandably perturbed Hinchcliffe.
You might recall Sato running over the back of Ryan Hunter-Reay at Pocono in 2013, or Andretti Autosport launching a full-out social media assault on Sato after an first-lap they believe he caused in 2019 at Pocono. And I can promise you that what was said behind the scenes was even less flattering than what was stated publicly.
You may also recall, Michael Andretti not exactly being thrilled when it was announced Sato would leave the team following the 2017 season. Andretti Autosport was certainly not thrilled when Sato made contact with Marco Andretti last season at St. Pete in turn 4, effectively knocking Andretti and the No. 98 team out of the Leaders' Circle for 2021. As a result, Andretti and the No. 98 team are running only the Indianapolis 500 this year.
Now, the impact for Andretti Autosport Sunday was surely mitigated given Herta's win and the fact Hinchcliffe was not in contention for a meaningful result. But you can feel free to add another chapter to what is a nasty rivalry with bad blood on both sides.
Field
For years, I've heard people bloviate about the depth of the IndyCar field, and found the talk a little hyperbolic. But here's the thing: I actually buy the hype about the 2021 class. Last week, we saw Alex Palou win at Barber and dominate the race. This past weekend he had a disappointing 17th finish.
You might also recall that I pointed out Pagenaud's poor qualifying and mediocre race effort last week. The Frenchman, as he has a history of doing, bounced back, qualified fourth, and wound up on the podium at St. Pete.
Yes, it's early. But indications are we're probably going to see a lot of this, where drivers are on the podium one week, then struggle to stay in the top-15 the following week. Obviously, Palou did not morph into a wanker in 7 days, nor did Pagenaud magically find some special sauce to get himself back on the podium. No, the competition is just that tight at the moment. And that's a testament to the current quality of drivers and teams in IndyCar and the close qualifying times.
Tires
A rather curious  story hit the interweb Saturday following qualifying, as some drivers aired their displeasure with the performance of their Firestone tires to Motorsport.com's David Malsher-Lopez. At the center of said displeasure was what these unnamed drivers perceived to be a significant performance drop off between different sets of the same compound. While everyone expects a  performance discrepancy between primary and alternate compounds, a performance discrepancy between different sets of the same compound would reasonably raise some eyebrows; particularly if the discrepancy was reported by some drivers and not others.
One driver who spoke with Malsher-Lopez, indicated that the situation might be similar to 2019 at Barber. Because the 2018 race had been wet, Firestone brought left-over dry weather inventory to the 2019 event, meaning some drivers got the older tires, and some the newer. It was believed that the older compounds had degraded while in storage.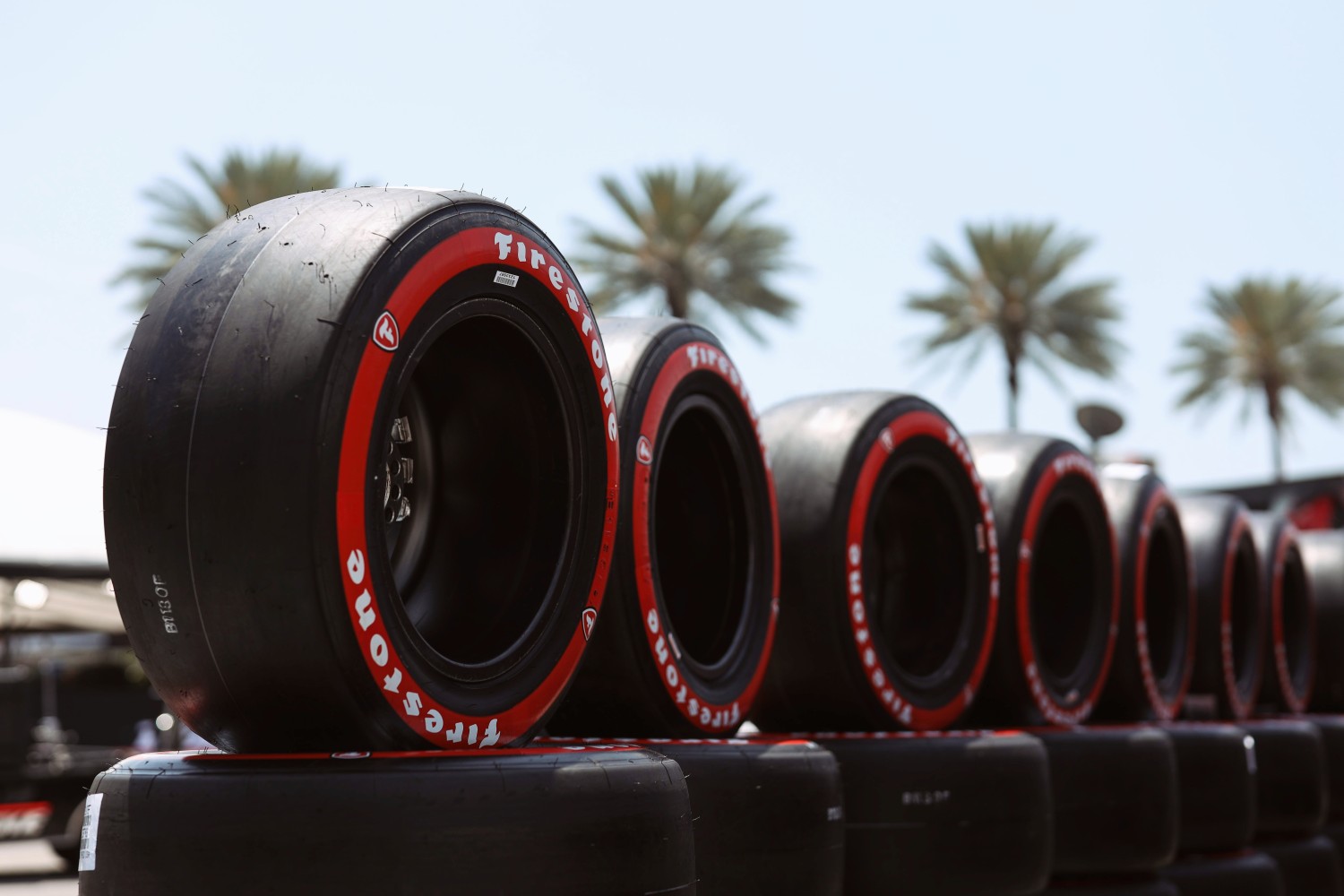 Let's take a brief moment to acknowledge that these are somewhat serious accusations. If the drivers are correct (and let me be clear I am not taking sides here), Firestone either
a) interspersed old inventory on the teams in a clandestine manner, and created a performance gap or,
b) attempted to provide certain teams with an advantage by deliberately giving some teams worse tires or,
c) unknowingly mixed their inventories, which resulted in a performance discrepancy, and would indicate incompetence.
Let me reiterate: I am not suggesting any of the three scenarios above. I am simply saying that if the driver accusations of Firestone creating a "lottery" are true, the above would be three possibilities.
One person who viewed this all as just nonsensical bellyaching was Cara Adams, Firestone's director of race tire engineering and production.
"None of the tires are outdated," said Adams. "The alternate tires – as well as the primary tires – were all made at the same time.
"There is no lottery for tire distribution. All drivers get the same tires to ensure consistency."
Certainly, the story by Malsher-Lopez was newsworthy, and the disparity in performance on what is supposed to be the same compound, seems curious. But the only way to really get to the bottom of this would be for both the teams (the accusers) and Firestone (the accused) to turn over their data to the series or some sort of independent body for observation. And I very much doubt that's happening.
Rossi
Call me crazy, but I totally disagree with Alexander Rossi's account of the contact between he and Graham Rahal on lap 37 of Sunday's race. Rossi, in the No. 27 Andretti Autosport was on cold tires after coming out of the pits, when Rahal moved to the inside at turn 4 for the overtake. Ensuing contact between the two took both drivers out of top-five contention with Rossi incurring a flat tire.
"I was out of the pits on cold tires, felt like I gave him room, one of those racing things," said Rossi.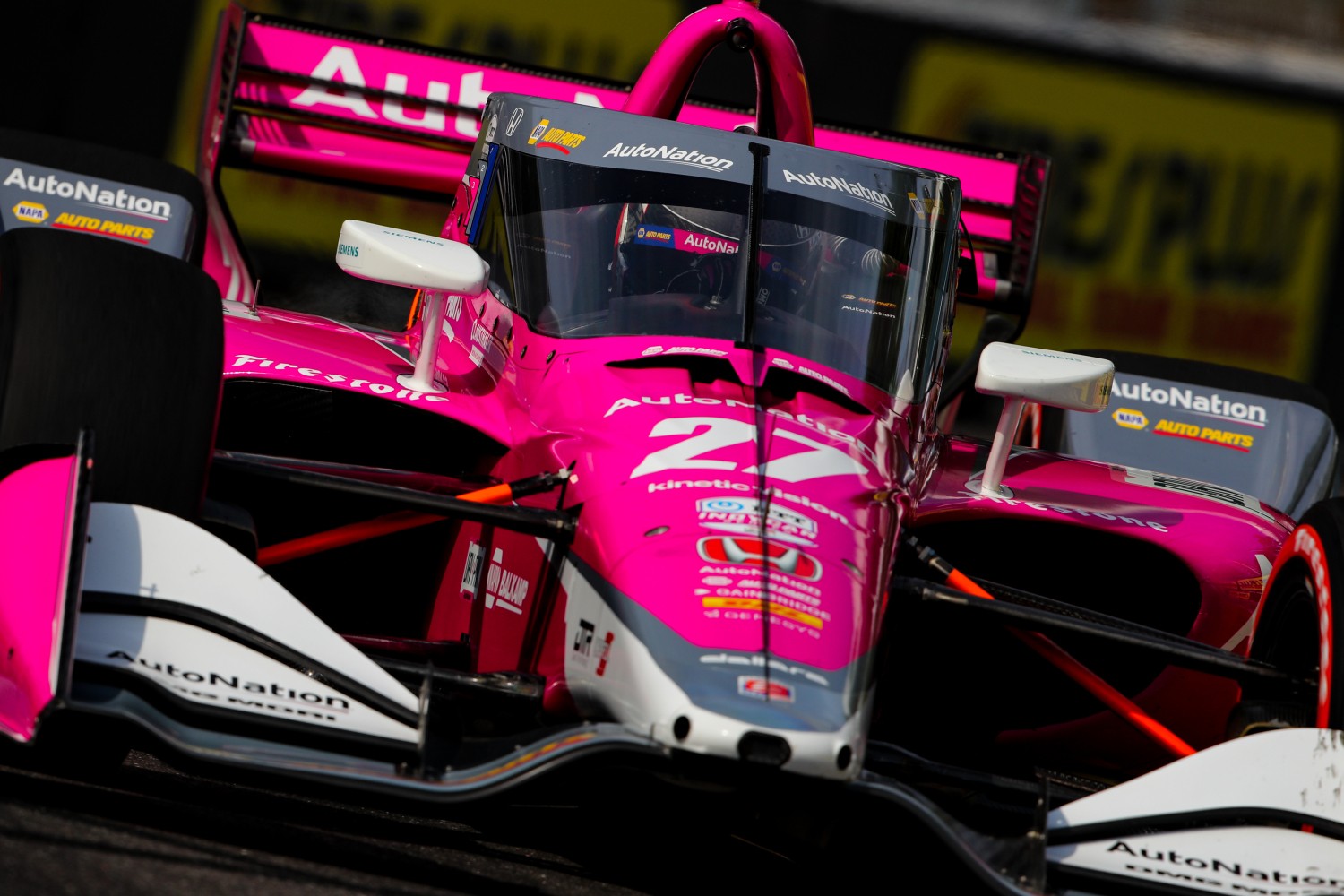 I actually think you drove down the middle of the track and squeezed Rahal upon entry making contact between you two inevitable. But perhaps even more surprising than Rossi's account was that of Rahal who also saw the contact "a racing incident."
Graham, you were much, much nicer than I would have been.
Jimmie Johnson
There were three yellow flags Sunday. Two of those yellow flags were due to Johnson losing control of the No. 48 Honda without the assistance of another car. In fact, of the five caution periods so far this season, three have been caused by single-car errors from the No. 48 Honda. I offer the preceding not to condemn the seven-time NASCAR Cup Series champion, rather as a way of illustrating that he is struggling in his transition to IndyCar.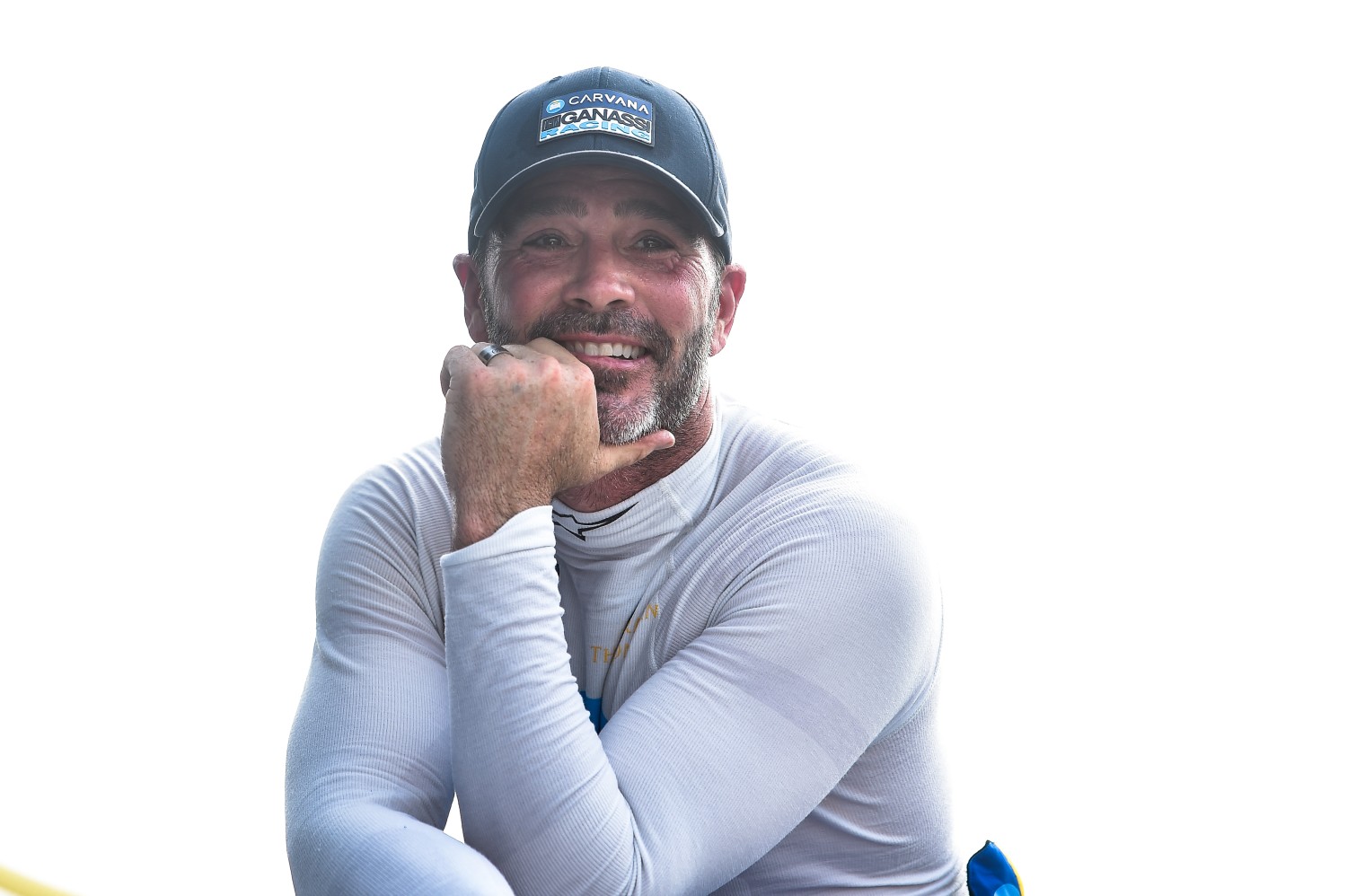 Now, I do not subscribe to the school of thought that I've heard from some suggesting Johnson is "embarrassing himself." As I stated last week, this is a 45-year-old driver who has undertaken a monumental new project. Keep in mind, Indy 500 winners, series champions and 40-somethings Tony Kanaan, Juan Pablo Montoya and Helio Castroneves have all, in recent years, been relegated to part-time work. Castroneves, who last ran IndyCar full-time in 2017 is actually younger than Johnson. Montoya, who last raced full-time in 2016, is only three days younger than Johnson. And again, Castroneves and Montoya had their full-time rides taken away four and five years ago, respectively.
Also, in fairness to Johnson, had he made such a move 15-20 years ago, the calculus would be different. Johnson would perhaps have had 25-30 test days in the car by now. To date, he has spent a mere 10 days in an IndyCar, and as discussed earlier is competing against as strong a field as we've seen in years.
Personally, I don't really love the prospects of Johnson entering IndyCar at 45 and blossoming into a contender for race wins. That said, I admire the seven-time NASCAR champion for taking on this monumental challenge and believe he is doing so with very healthy and modest expectations. Also, the way Johnson has conducted himself outside the car, with absolutely zero sense of entitlement, has been very admirable.
And while it's not exactly the hot take people such as myself are supposed to have, I think waiting to render a verdict is the most fair and rational approach.
One Quick Note
The cooling issues with the aeroscreen are above my technical expertise. Mark C. wrote a good article on the subject earlier this week. I will just simply say that this issue seems to be taking quite a long time to resolve. While one could simply say that heat inside the cockpit is part of the job, the fact these very fit drivers are having such issues is a concerning prospect of a 90-degree day at say Mid-Ohio or Road America.  Switching to a Halo without the aeroscreen resolves the heat issue instantly.
Easily the best quote of the weekend
I'm paraphrasing here, but Bryan Herta saying something to the effect of "When he (Colton) first came to IndyCar, people would ask me if he was better than me. They don't ask me that anymore," was absolute gold.
Brian Carroccio is a senior columnist for AutoRacing1.com. he can be contacted at BrianC@AutoRacing1.com.