F1 Rumor – Audi to McLaren, Porsche to Red Bull
(7th Update)
Sources have indicated to publication Motorsport-Total.com that talks between Red Bull and Porsche are now so advanced that any deal only requires approval from the supervisory bodies within the VW Group.
This could take place in March, as long as there are no surprising stumbling blocks.
There is no official comment on the negotiations. Red Bull, according to Marko in 2021 to the in-house broadcaster 'ServusTV' , has "already spoken to a lot of companies in the past". When asked specifically whether the rumors that Porsche was negotiating with Red Bull were true, he replied: "We keep talking, but nothing is fixed."
And Porsche CEO Oliver Blume also remains vague on the subject of Formula 1. Motorsport is "the heart of our company and the place where we advance our innovations, " he told the 'Redaktionsnetzwerk Deutschland' in November . And: "We see with goodwill that Formula 1 wants to drive with synthetic fuels from 2026."
---
January 20, 2022
(GMM) Zak Brown, who says Porsche is set to team up in Formula 1 with Red Bull, admits that McLaren has also had discussions with another Volkswagen carmaker – Audi.
The Woking based team officially denied rumors of a buyout late last year, but McLaren supremo Brown doesn't rule out a collaboration with the Ingolstadt-based luxury brand.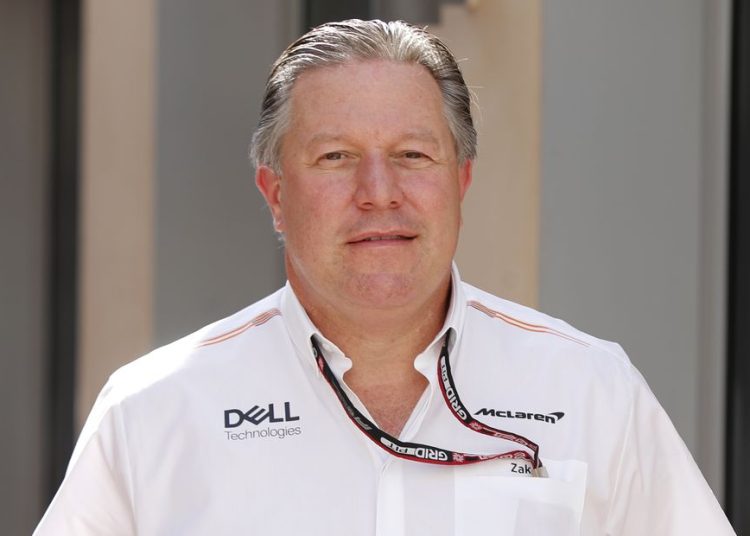 "They've spoken with a handful of people on the grid, and we had conversations," he said. "But in the short term and medium term we are very happy where we are."
However, McLaren's customer deal with Mercedes runs only to the end of the current regulations cycle at the end of 2025 – and the two VW brands are known to be looking at the new rules for 2026.
"I'm hearing they (Volkswagen) are going to do something with Red Bull on the Porsche front," Brown revealed.
"If they do come in, we have a contract through this term and naturally we're going to evaluate where we are and take a decision on what we do in 2026 in due course."
Mercedes team boss Toto Wolff told Auto Motor und Sport that it would be "sensational" for Formula 1 if both Porsche and Audi enter the sport in 2026.
"We support that, but we also wanted to make sure that when developing the rulebook for that, the three current manufacturers are respected," the Austrian said.
Former VW motorsport boss Jost Capito, who now runs the Williams team, admits it is possible the German giant will enter F1.
"The interest is there; otherwise they would not have been at the table at the numerous meetings," he is quoted by Speed Week.
Frankfurter Allgemeine Zeitung newspaper reports that the VW Group will make its decision by the end of February.
---
January 14, 2022
Audi is keeping quiet about its rumored plan to enter Formula 1 in 2026.
"We want to surprise with our motorsport projects," said the carmaker's managing director of sport, Oliver Hoffman, when asked by Sport1 about the rampant speculation.
It is believed Volkswagen-owned Audi as well as Porsche may be considering separate F1 forays for 2026 – perhaps in collaboration with McLaren (Audi) and Red Bull (Porsche).
Bild newspaper suggests the plans could be for more than just engine supply, hinting at full works teams for the respective VW brands.
"We'll see what's to come in the future," Hoffman, who is also an Audi board member, said.
"The FIA has made some good decisions about the future of Formula 1 and last season was also very interesting. But now we are focused on the Dakar and Le Mans."
F1 CEO Stefano Domenicali, the former boss of VW brand Lamborghini, is urging experts and fans to 'watch this space'.
"I think we have an important month ahead of us in terms of the Volkswagen Group's decision," he said.
"Getting in would be great, but I can't speak on behalf of VW. I was part of this incredible group for a few years and I know how tough they are working on the future."
---
January 8, 2022
We are bumping this rumor up to 'strong.'
Following on from news that Audi and Porsche were keen to join F1, our intel now suggests the deal is as good as done. CAR understands that the agreement– waiting to get the thumbs up from the Volkswagen supervisory board –  will see Audi and Porsche will enter top-league motor racing in 2026.
The plan is now for Audi to team up with the McLaren motorsport division and also take over Woking's automotive arm. It'll be a one all-in parcel, racing and automotive, lock, stock and barrel. CAR understands the diligence phase has not yet begun, but the lawyers of both parties are already talking, and the main stakeholders – among them the Mumtalakat Holding Company from the Middle East – are allegedly willing to sell the loss-making car business.
For a while, it was not clear whether Audi and Porsche would field two pairs of jointly developed F1 race cars or act merely as powertrain supplier. It now transpires that the latter option is about to materialize. While Audi would power with McLaren, Porsche is said to have an arrangement with Red Bull Racing in the works – potentially after the current period with Honda consultancy. There even exists a fallback Plan B: Audi & Williams and Porsche & Alpha Tauri or even Haas.
In some ways, this makes the most sense. Porsche and Audi get to develop and market their hybrid technology – in advance of the new rules – without the cost of chassis development.  CAR
---
November 8, 2021
It's the hottest rumor in the F1 paddock. Audi wants to buy McLaren and Porsche wants to team up with Red Bull starting in 2026. But how much is really involved in the entry of the Volkswagen subsidiaries? The fact is that Audi and Porsche have discussed a possible cooperation with four teams. According to information from auto motor und sport, these are McLaren, Red Bull, Williams and Sauber.
The CEOs of VW, Audi and Porsche are apparently in favor of the Formula 1 project and also for the dual solution. Because you only have to develop and support one engine, but you get to siphon off twice the marketing value. The Group is pursuing the same strategy for the prototype project for Le Mans.
The final proposal on how to conquer Formula 1 is to be voted on in the Group Executive Board at the beginning of December. The two German premium manufacturers are under time pressure. The FIA wants to adopt the new engine regulations from 2026 at its World Council meeting on December 15th.
The engine formula was changed so that Audi and Porsche would come in. The new formula is a V6 turbo without the MGU-H, with a tripled electrical power output, and sustainable fuel. However, Formula 1 made these regulations dependent on a binding commitment from the Volkswagen subsidiaries.
Until then, many questions still need to be clarified. Building an engine is one thing. You also need the appropriate team. And there are some hurdles. The ideal solution from the corporate leaders' perspective apparently looks like this: Audi buys McLaren, either the whole company or only the racing team. Porsche is entering into a partnership with Red Bull, just like Honda is doing now.
McLaren doesn't seem to have much interest in a sale at the moment. As recently as December 2020, the US sports agency MSP Sports Capital had bought 15 percent of McLaren for 185 million pounds. The Americans want to increase to 33 percent in 2022. Since word got around about how Formula 1 is booming, there has been a gold rush atmosphere, and McLaren thinks the team will be worth a lot more in a few years.
An alliance with Red Bull would also be interesting for Porsche for technical reasons. The Germans would first have to upgrade their engine department to Formula 1 level. Anyone who orders a corresponding test bench from AVL's experts today will wait one and a half years. Red Bull's new powertrain factory is just getting six test benches delivered. Two of them were originally addressed for Porsche. For an earlier Formula 1 project, which then got mothballed.
At the moment, the plan is for Red Bull to build its own engines for 2026. "We will start development as soon as the regulations are in place. This will be ready in all details in mid-2022," confirms Marko. Should Porsche be interested in working together, or Honda consider returning, the engine factory in Milton Keynes could do the groundwork. Red Bull keeps all options open. The service contract with Honda is therefore only renewed one year at a time. Auto Motor Sport
---
November 7, 2021
(GMM) Andreas Seidl has dismissed as "pure speculation" claims McLaren could be set for a sensational engine supplier switch.
The Volkswagen Group's interest in entering Formula 1 under the new engine regulations in 2026 is no secret, with Porsche linked to Red Bull and another VW brand – Audi – said to be eyeing McLaren.
"That is pure speculation," McLaren team boss Seidl, a German who formerly worked so successfully in charge of VW's Porsche effort at Le Mans, told Sport1.
"I don't want to comment on that," he added.
"We are very satisfied with our engine partner Mercedes and the partnership is set to last for several years. That's where our focus is."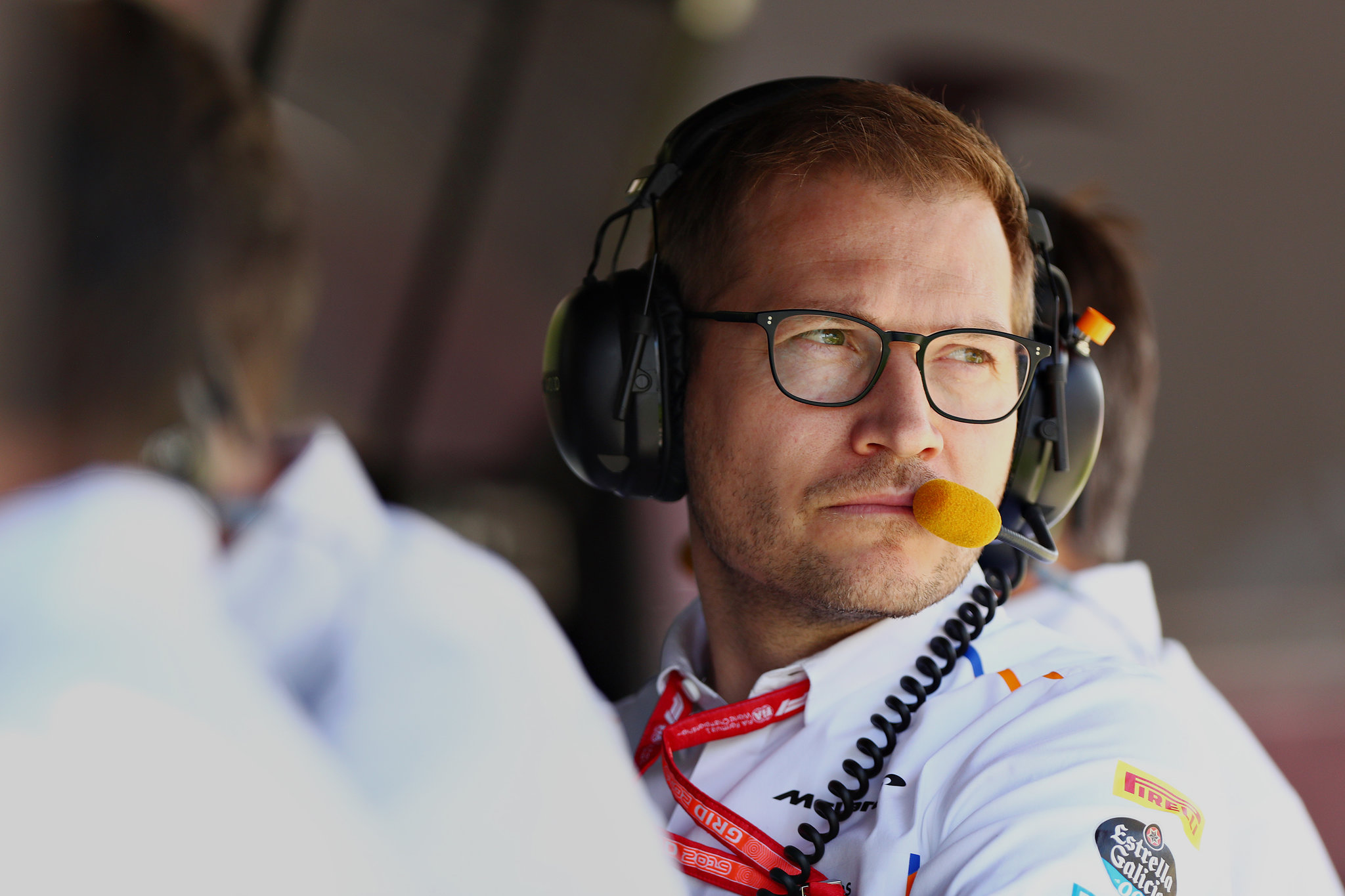 Seidl is more willing to talk about McLaren's future in terms of its drivers, with Lando Norris recently named the most popular driver in F1 with the exception of Max Verstappen.
Not just that, the 21-year-old's talent is being mentioned as in the ballpark of F1's very best, including Verstappen and Lewis Hamilton.
"I'm not a fan of these comparisons," Seidl said. "What is clear is that a driver cannot be perfect in his third season.
"But it is also clear that he has everything it takes to become world champion and we plan to be with him for a long time."
---
November 3, 2021
(GMM) Reports the Volkswagen Group will definitely enter Formula 1 in 2026 are gaining in strength by the day.
Mercedes boss Toto Wolff said when asked about the VW rumors this week: "They'll be there in 2026, in my opinion.
"All the noises we are hearing point to that," he told Speed Week.
Indeed, VW brand Porsche's motorsport boss Thomas Laudenbach has now admitted: "The value of Formula 1 in terms of marketing and PR is undisputed.
"We are looking at the topic seriously within the Group."
However, he insists that a final decision is not yet made – amid reports a key board meeting later in November will settle the matter.
VW's entry, with Audi also said to be interested in the new engine rules for 2026, hinges on some of the key details of the unconfirmed regulations.
"The budget cap is already a first step, but such a limit must also apply to the engines. That is under discussion," said Laudenbach.
"An entry only makes sense if there is a change in the regulations that means that all competitors can start on the same basis."
He denied, however, that talks with Red Bull are already well advanced.
"No, I haven't been to Salzburg or Hangar-7 lately," he smiled. "The package for Formula 1 has to fit in every detail."
Sport1 also quotes Laudenbach as saying: "You would need a partner, and the spectrum ranges from the delivery of engines to the purchase of an entire team.
"All variants are certainly under discussion. If you're trying to get in with a second or third-row team, it will take time and money to succeed.
"And if you have the chance to have a partner who is already in front, that will also be correspondingly costly. But if everything is right, I would personally say 'Come on, that's a super-interesting thing'."
Laudenbach also admits his colleagues at Audi are having similar discussions.
"Audi is also looking at it," he confirmed. "What sense would two brands make? With two, you might even save a little money."
---
October 25, 2021
(GMM) Two Volkswagen carmakers are looking to enter Formula 1 from 2026, according to the major German newspaper Bild.
However, while it was already known that Audi or Porsche might be looking to tie up with Red Bull's post-Honda future, other F1 teams might also benefit.
"It's great that big brands are interested in getting into Formula 1," Toto Wolff is quoted as saying when asked if Mercedes would welcome more German manufacturers to the grid.
Bild claims a works VW team is unlikely, with the more probable solution being Audi power for Red Bull but possibly also the currently Mercedes-powered Williams.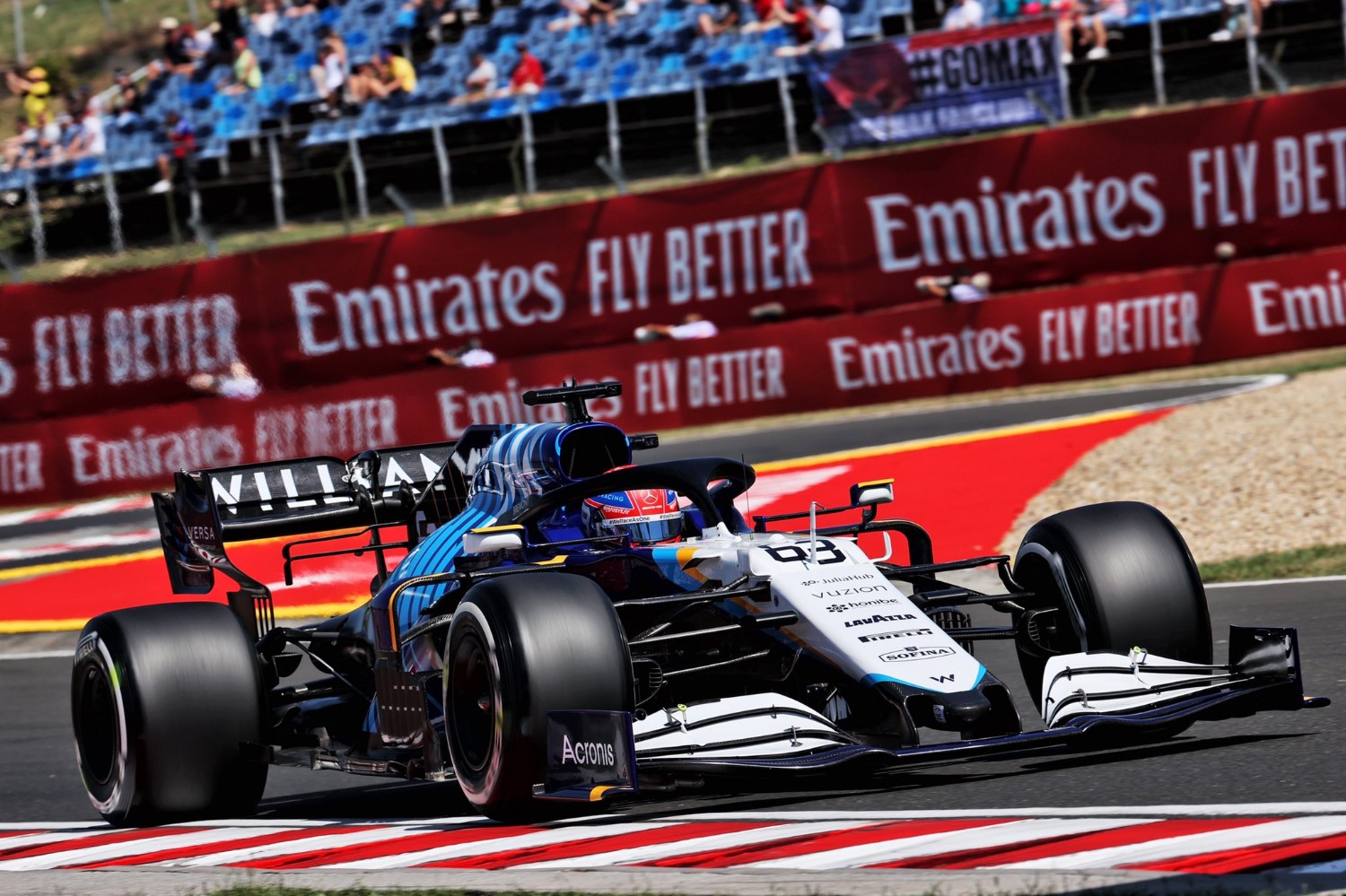 Porsche, meanwhile, could link up with its historical engine partner McLaren, which is led by German team boss Andreas Seidl, who previously led Porsche to success at Le Mans.
Formula 1 is changing the engine regulations for 2026 to make the power units cheaper, more environmentally friendly, louder and more competitive.