Rumor: AlphaTauri can't take Herta because IndyCar drivers viewed as lower than F3
(11th Update)
This rumor is upgraded to 'fact' today.  It is clear the Europeans do not want an American driver nor the Andretti team in F1.
Red Bull has abandoned efforts to take Herta as an AlphaTauri driver because he does not qualify for a Superlicense.  IndyCar drivers are deemed like F3 drivers to the elitist European centric F1.
More here
---
September 10, 2022
It's clearer by the day that F1 does not want an American driver nor the Andretti Global team in F1.
The sad part of it is that European based F1 looks down their nose at IndyCar drivers as wankers and awards them Super License points as if they were wankers.  It's disgusting really, but shows the bias the F1 paddock has against IndyCar and its drivers.
Team boss after team boss have spoken out against giving Colton Herta an F1 Super License, despite the analysis below of why he absolutely should get one.
Theoretically, if you strip away the oval races in the IndyCar championship (which obviously is a skill set that doesn't directly translate to F1), Herta has 66 Super License points. The F1 pundits do not realize just how much ONE OVAL RACE (the Indy 500 and its double points) weighs on the IndyCar championship.
Herta clearly deserves the F1 license.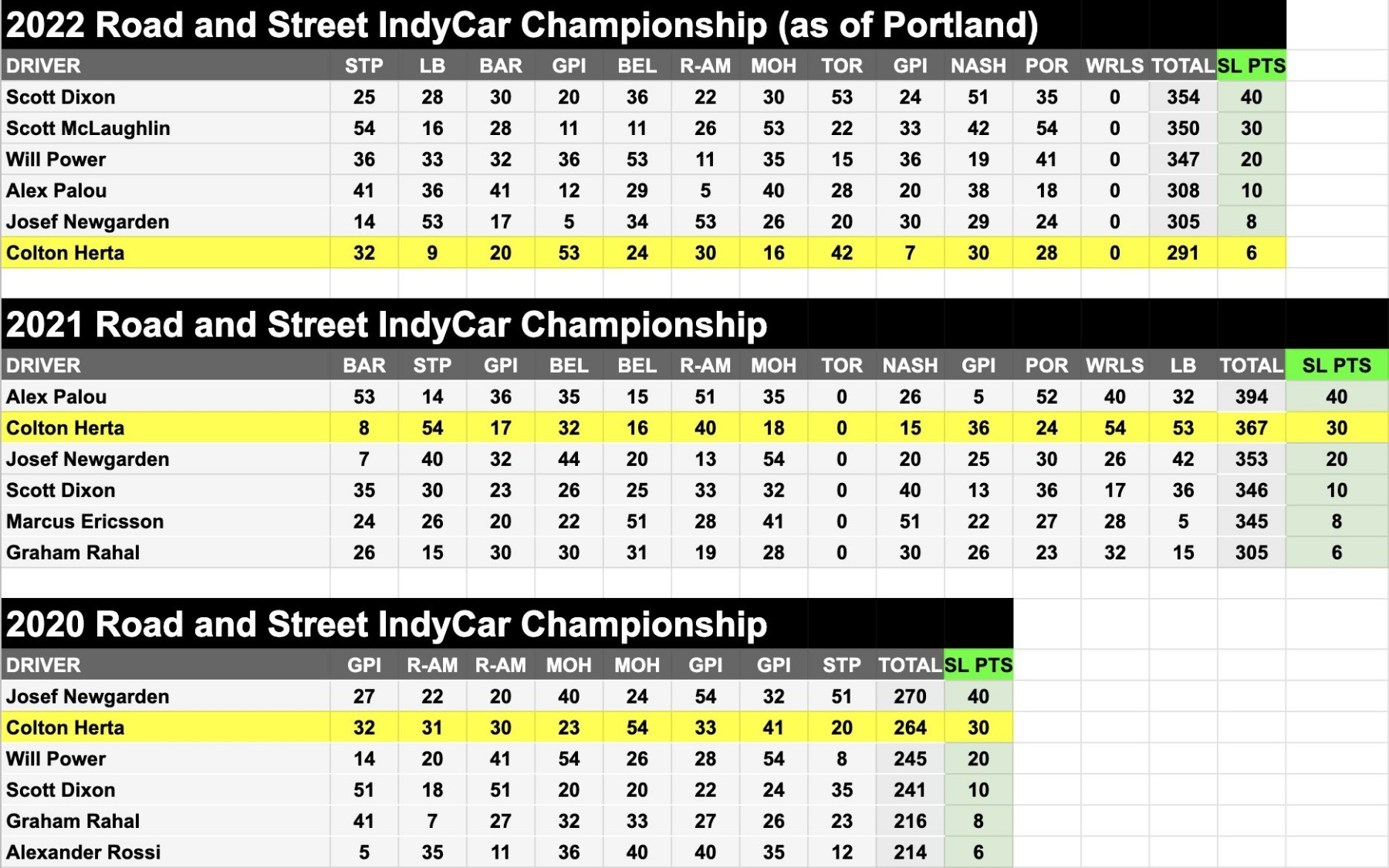 Perhaps the worse Team boss in the F1 paddock, Ferrari Formula 1 boss Mattia Binotto says it would be "completely wrong" to sidestep the FIA Superlicense system to permit IndyCar driver Colton Herta's planned AlphaTauri move for 2023, and says "each single team" will be watching how the governing body handles the situation.
"We are investing a lot in our Ferrari Driver Academy and continue to do so," Binotto said ahead of the Italian Grand Prix at Monza.
"Force majeure cannot be used for Herta, that will be a completely wrong approach.
"Regulations are in place in order to protect our sport and make sure that we're making the right process and choices for our sport itself.
"So Herta may participate in the championship if he's got what are the requirements to do so and not differently. That's very important, and we will certainly overview what FIA will do in that respect, and I think each single team will do so because it's important for our sport.
"We cannot have force majeure whatever the situation – which is not a force majeure certainly in that case."
Herta's father Bryan, a winner of CART and IRL races in his own driving career in the 1990s and early 2000s, told NBC during this weekend's IndyCar finale at Laguna Seca that any sort of exemption for Herta "could be unfair to other people".
"The Superlicense points are the FIA, and they make the rules, and you have to respect and follow the rules," said Herta Sr, who is now a team co-owner at Andretti Autosport.
"The one thing I would say is Colton deserves a chance at Formula 1 sometime. When that sometime is, I don't know.
"But I think it would be unfair for him to come in as a special case. He needs to come in under the rules. If you do it, do it by the rules.
"If they re-evaluate how they all get points to IndyCar, that's one thing. But the rules are what the rules are."
"I can understand their side of the argument, they want guys to go over there and race the ladder series," Herta Jr told NBC at Laguna Seca. "So, it makes sense.
"But at the same aspect, it seems a little bit disrespectful to IndyCar to have that few points, but I can understand both sides of the argument.
"As for an exemption, I'm not sure that's really the way I like to do it. I would rather not be this way."
As to why IndyCar leadership has never raised this as an issue with the FIA underscores just how asleep at the wheel they really are.
---
September 8, 2022
Pierre Gasly will not attend media day at the F1 Italian Grand Prix amid reports that he is in talks with a switch to Alpine.
The AlphaTauri driver will not face reporters' questions on Thursday after the team announced: "Following doctors advice, Pierre Gasly will not be on track today as he's currently unwell."
There is no mention of whether he will be fit to drive in Practice on Friday. Liam Lawson is their reserve driver on standby.
At this point, the chances of a Herta F1 move to Alpha Tauri or to Andretti Global appears as close to 0.00% as one could get.
---
September 5, 2022
(GMM) Whether Pierre Gasly leaves the Red Bull camp to be replaced by American rookie Colton Herta in 2023 is solely down to the FIA.
That is the news from the mouth of Dr Helmut Marko, who admits it is possible that Gasly's Alpha Tauri cockpit will be released in order to switch to Alpine.
"We can imagine a lot of things, but the discussions are ongoing," Red Bull's Marko told Canal Plus.
"If all the conditions are met, he could leave," the 79-year-old Austrian admits.
"I can't talk about the conditions, but it does seem possible."
Arguably the most obvious condition, however, is that the FIA agrees to an exception to its super license points rule – because Herta's achievements in IndyCar do not qualify him for the mandatory F1 credential.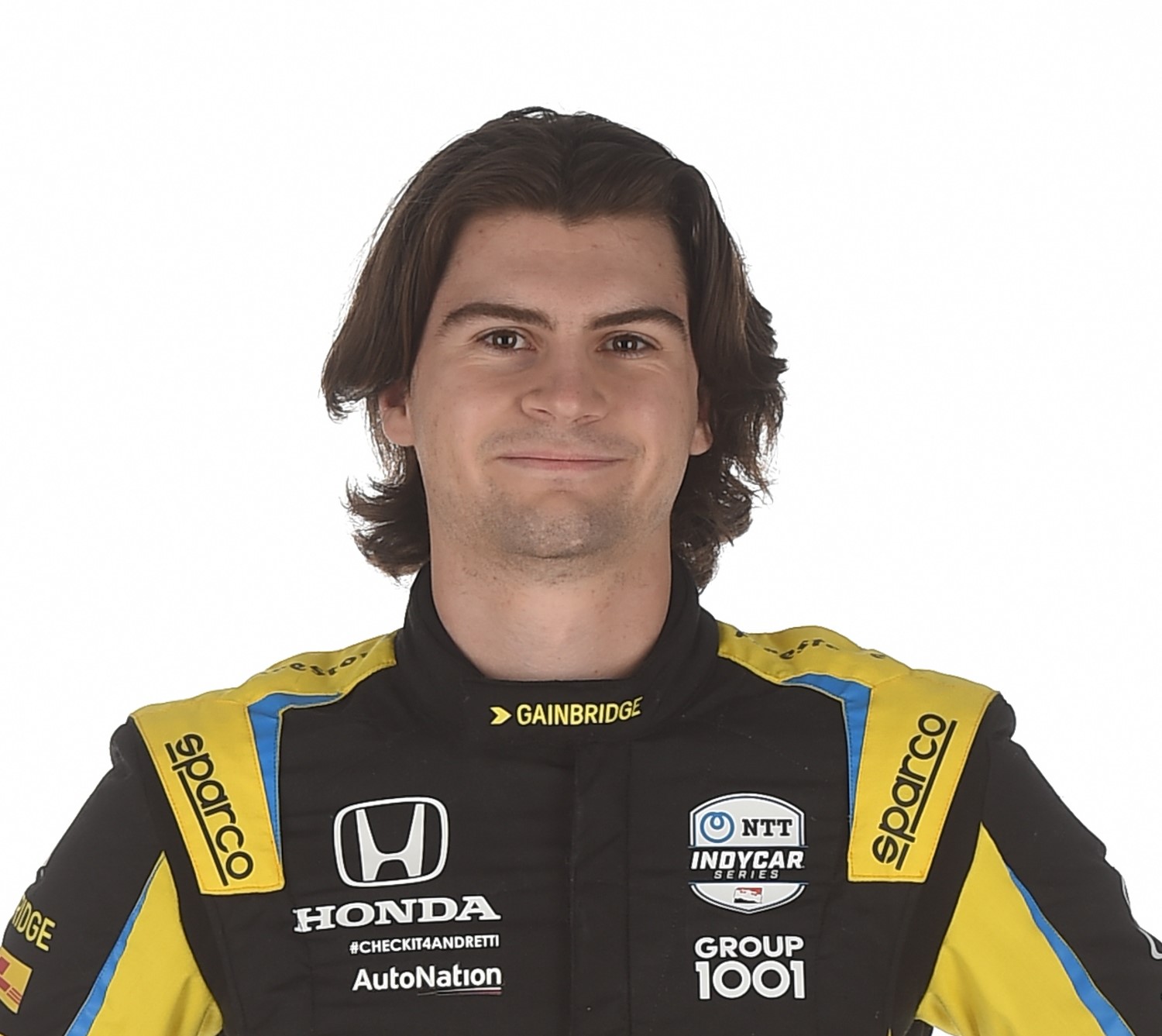 "I think we can prove that Herta has the right to get a license," Marko said. "The deal isn't done yet, but we are Red Bull, and we are brave enough."
At present, however, a deal does not seem likely because too many rival teams will not agree to overriding the strict super license rules.
"No," Mercedes boss Toto Wolff told Sky Deutschland.
"We have rules and the rules are there for good reasons. I understand that it's frustrating for the Americans, but maybe they need to upgrade the IndyCar series.
"But you'd still have to do that within the rules," he insisted.
Even F1 CEO Stefano Domenicali is not opening the door for 22-year-old American Herta's 2023 debut.
"Sports must respect the rules," he said. "Of course American drivers are important to us, but in this situation the current protocol should be followed."
So as it stands, if Herta cannot secure a F1 super license in the proper way, Alpine will have to give up the Gasly option.
"It would be extremely interesting to see how he (Herta) performs in Formula 1 and having a successful American driver is very interesting," said Red Bull boss Christian Horner.
Horner has indicated that Pierre Gasly won't be released to join Alpine unless "exciting talent" Colton Herta is granted a Superlicense.
"But we will not have a desire to replace Pierre if there is not an interesting alternative. And the super license is an FIA matter."
Red Bull motorsport boss Helmut Marko had a meeting with F2 champion elect Felipe Drugovich on Saturday at Zandvoort.
Marko also met with F2 racer Enzo Fittipaldi, accompanied by his brother and Haas reserve driver Pietro, at Zandvoort.
---
September 4, 2022
This rumor is upgraded to 'strong' today.
Chris Medland tweeted:
"Helmut Marko just told me an agreement has already been reached with all parties for Colton Herta to join AlphaTauri IF he is granted a Super License by the FIA, and he expects a decision by Monza.
Medland then wrote of Racer, Marko is hopeful that the FIA will grant an exemption, having spoken about Herta's potential prior to discussing a potential move.
"We looked at the regulations, we discussed it with the FIA, and because of COVID there's a special regulation that you can take three years (from four) and also if one result isn't maximum points and outside the driver's (hands) they can give they can give the points.
"So it's nothing unreasonable. He won seven IndyCar races and that's comparable to a grand prix I think, so it would be a shame if he wouldn't get a Super License."
---
September 4, 2022
Speaking to Motorsport.com, Red Bull's Helmut Marko said that the company is confident that Herta can get a license if a deal to run him (at AlphTauri) goes ahead.
"I think we can prove that he eligible for it," he said. "Let's see. It's not yet done, the deal. But we will go for it. We are Red Bull, and we are brave, and we will hopefully be successful with him."
Regarding calls for a change to the points weighting for the IndyCar Series, Domenicali said: "I don't think it's right to change something retrospectively, I think it's the right thing to do to apply the rules.
"And if there is some point to be to discussed, if there is a need to update the rules, there is the right forum on which everyone can bring ideas or points for discussion.
"But today, the rule is that one should be respected. That's my opinion."
Mercedes team principal Toto Wolff also backed fellow F1 bosses Vasseur and Steiner in stressing that the rules should be respected.
"It would be great to have an American in F1," he said when asked by Motorsport.com about the Herta case. "And it obviously would give us a good boost in the US. But I think the points system is there for a reason.
"We don't want to create a system where you try to pick out series that have the least resistance, where the scoring ability is the highest. I think the F4/F3/F2 echelon is something that works for Europe.
"Maybe you need to look at IndyCar, what that could mean or Super Formula, does that score the right points.
"But the regulations are the regulations, and I would really hope the Americans can somehow score enough points to make it in F1."
One thing is clear: European centric F1 wants USA money and USA sponsors, but they don't genuinely want USA drivers or team owners.
---
September 2, 2022
Should Gasly join Alpine for 2023, it would open up a free seat at AlphaTauri. In terms of a replacement, Marko said Red Bull was already making considerations amid rumors IndyCar driver Colton Herta was under consideration, although the American would need the FIA to cut him some slack regarding an F1 superlicense for which he does not current qualify.
"We've already thought about that, but we don't want to announce that yet," Marko said on Sky Germany after Friday's practice running at Zandvoort.
"We have some people in the junior squad who have a superlicense. For the reserve driver, we would recruit someone from that."
Marko acknowledged that the United States as "an important market" and admitted Red Bull had been following Herta's progress closely – although fell short of naming the current Andretti Autosport racer.
"He has already done a Formula 1 test, he was good," said Marko. "I don't want to get into details. Let's wait and see how this develops."
Marko told Autosport in Zandvoort that Schumacher was "not an option for us."
---
August 31, 2022
This rumor changes by the day, but the same very reliable source that helped us to first break the news that Oscar Piastri was going to McLaren, says the driver market in F1 will finally settle on:
Mick Schumacher is leaving the Ferrari Academy and moving to Alpha Tauri, not Colton Herta
Antonio Giovinazzi to replace Schumacher at Haas
Pierre Gasly to Alpine, replacing Alonso
Daniel Ricciardo will no longer be an F1 driver as he has hit the age where he's not fast enough anymore. That makes him a good candidate for IndyCar and he will have $12 million of severance money from McLaren in his pocket to buy a ride.
---
August 31, 2022
One paddock source closely associated with young drivers told Autosport: "If Herta gets a Super License without the required 40 points, we might as well all stop investing in F3 and F2."
---
August 29, 2022
Word on the street is that Alpine will use any financial compensation from the Piastri dispute that it gets from McLaren to secure Gasly's services and break him free from his AlphaTauri contract.
---
August 29, 2022
Herta does not currently hold a Super License and might have to rely on an FIA exemption to race in F1.
There remains a COVID-related clause that drivers can receive a Super License if the have "scored a minimum of 30 Super License points, but it's not a given.
Herta currently has 32 of the required 40 Super License points based on his previous three years in IndyCar, and is unlikely to improve on that much given how bad the Andretti Autosport team is performing this year.  He is currently 10th in the standings.  He would need to finish 6th to get 6 points, plus 2 FP1 sessions on Grand Prix weekends, and he would have the needed 40.  The bad news – there are only two races remaining in the IndyCar season, and the Team Penske cars are dominating now.  So Herta's chances of moving up from 10th to 6th are slim at best.
Series
F1 Super License Points awarded
1st
2nd
3rd
4th
5th
6th
7th
8th
9th
10th
IndyCar Series Final Standings
40
30
20
10
8
6
4
3
2
1
Herta could add one point for any FP1 appearances in F1 — where he would need to complete 100km without penalty on each occasion — up to a maximum of 10 points.  McLaren might give him a couple.
---
August 27, 2022
Autosport is rumoring that a deal could be in the works that would see Pierre Gasly move from AlphaTauri to Alpine to take a departing Fernando Alonso's seat in 2023.
In exchange for Gasly, Helmut Marko is considering either Haas' Mick Schumacher or Andretti Autosport's IndyCar driver Colton Herta.
Herta signed a testing deal with McLaren but with both Piastri and Palou soon under contract, 3 drivers do not go into one seat.
So Marko taking Herta off Zak Brown's hands might work out well for all involved.
On Saturday afternoon at Spa the Marko was seen in conversation with McLaren CEO Zak Brown.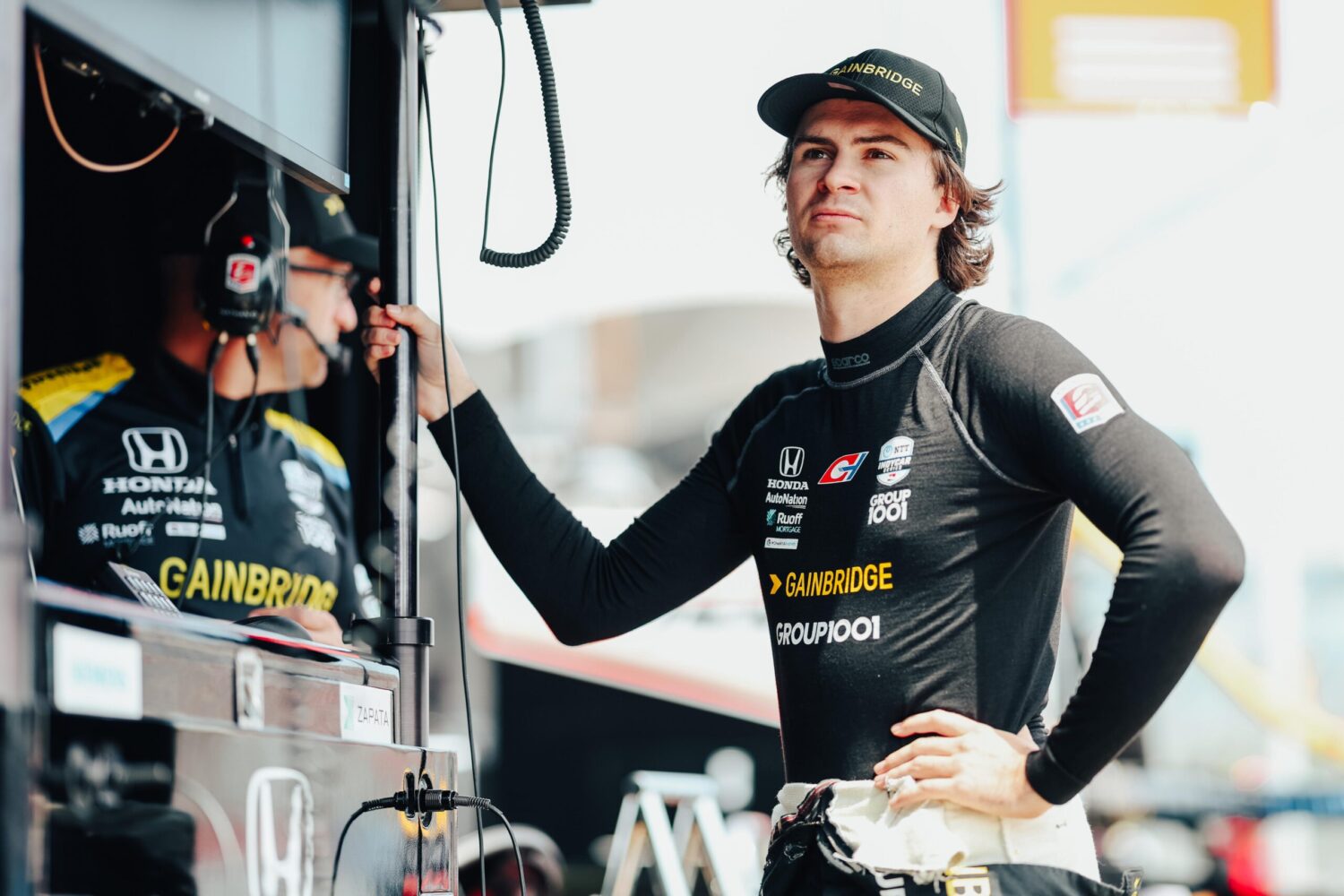 This also dovetails into another AR1.com rumor that says Renault engines are a dead-end street for Andretti to get his team accepted into F1.  He has to either bring Honda back to F1 in 2026, or do a deal with Audi or Porsche for engines and come into F1 as part of the Audi or Porsche entry.
Porsche, of course, will supply engines to Marko's Red Bull and Alpha Tauri teams, and having a third team in the mix strengthens Red Bull's political stance in the paddock.
So placing Herta with a Porsche team now gives Andretti a needed tie into Red Bull and Porsche.
Mark C. reporting for AutoRacing1.com