Rumor: Red Bull Porsche deal off…..but
(7th Update)
It has recently come to light that Oliver Mintzlaff, who runs the Red Bull F1 team after the passing of founder Dietrich Mateschitz, may not see eye-to-eye with Helmut Marko.
There is already friction between Mintzlaff and Marko, the F1 team's consultant, according to Japan's AS Web, who report that the relationship is "not very good".
Mintzlaff intends to give team principal Horner and Marko "less autonomy" than Mateschitz, the report says.
Mintzlaff wanted Red Bull to partner with Porsche – a move that was long planned but eventually collapsed – Austrian media report.
If this is true, will he push Marko and Horner to reopen talks with Porsche?
---
September 12, 2022
Red Bull's investors reportedly weren't willing to sell a stake in the team.
Bloomberg reported that Porsche and Red Bull couldn't decide how much technology would be provided to Oracle Red Bull Racing compared to sister team AlphaTauri.
The sides were also in conflict over the power to name drivers for a joint race team.
But Porsche isn't ready to call it quits with Formula 1.
"The racing series remains an attractive environment for Porsche," but the question is who will they team with as we doubt they would fully go it alone and build a chassis and engine.
---
Helmut Marko claims other manufacturers are clamoring to put their name on the Red Bull engine covers after talks with Porsche over a partnership came to an end.
Red Bull advisor Marko said although Red Bull Powertrains could operate independently, there was already more interest from other manufacturers.
"We don't need anyone at the moment," Marko told Austrian radio station OE3.
"But if it turns out that synergies and advantages come, then we are open.
"But surprisingly, we have received some inquiries now that the Porsche cancellation has become official."
"We are talking to Honda [for example]."
Porsche said in its press release that any partnership "would be based on an equal footing, which would include not only an engine partnership but also the team" and "this could not be achieved" with Red Bull.
---
September 9, 2022
This rumor is upgraded to 'fact' today.  Porsche issued this press release that the deal with Red Bull is off:
In the course of the last few months, Dr. Ing. h.c. F. Porsche AG and Red Bull GmbH have held talks on the possibility of Porsche's entry into Formula 1. The two companies have now jointly come to the conclusion that these talks will no longer be continued. The premise was always that a partnership would be based on an equal footing, which would include not only an engine partnership but also the team. This could not be achieved. With the finalized rule changes, the racing series nevertheless remains an attractive environment for Porsche, which will continue to be monitored.
Red Bull principal Christian Horner ruled out a Porsche takeover last Friday and said any partnership would have to be on the Formula One team's terms.
Formula One's governing body in August approved engine regulations for 2026, significantly increasing electrical power, using 100% sustainable fuels and removing the current Motor Generator Unit Heat (MGU-H) element, reportedly a pre-requisite for the Volkswagen Group brands to come in.
Audi announced in August it would build an engine in Germany and enter in 2026 with an existing team, likely to be Sauber, and the sport has been waiting for Porsche's move.
---
September 5, 2022
(GMM) Red Bull has confirmed speculation that its highly anticipated works tie-up for 2026 and beyond has "burst".
The 'burst' comment was made on Sky Deutschland on Sunday by Ralf Schumacher, reflecting widespread paddock rumors about a rift between Red Bull and Porsche over the question of which party will hold the balance of decisive power.
"The deal that was believed to be safe has burst or at least been put on hold for the moment because no agreement could be reached," he added.
It had been expected that Porsche would buy 50 percent of Red Bull Racing.
"Porsche will not become a shareholder with us," Dr Helmut Marko admitted to Sport1.
"We have every ability to build our own engines," Red Bull's top Austrian official added, amid suggestions Honda may simply decide to officially return to F1 from 2026.
Schumacher agrees: "Why should Red Bull go with Porsche anyway? They have the most complete and most independent package."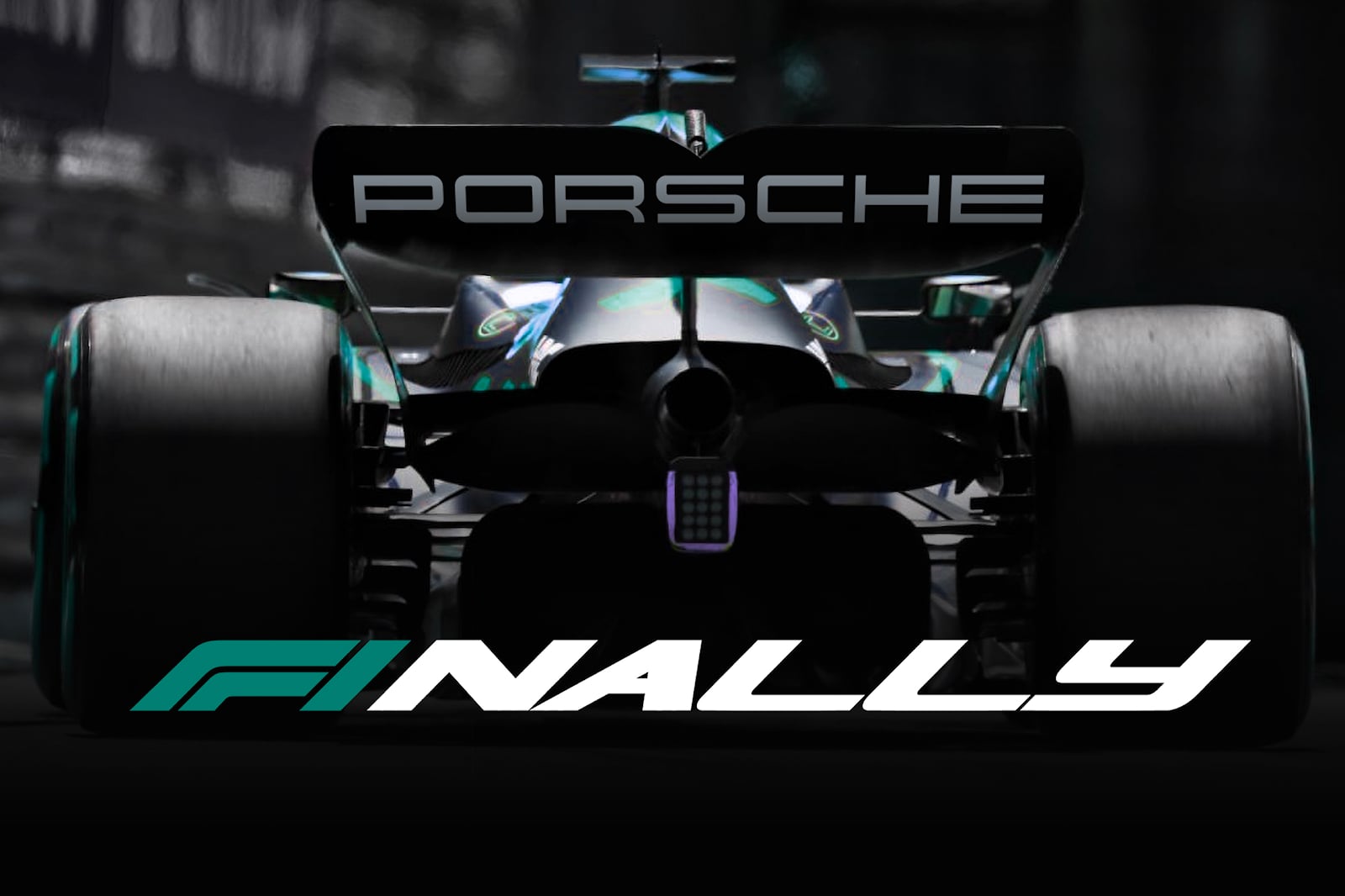 If the Red Bull-Porsche deal collapses completely, the former F1 driver thinks "McLaren will be back in the frame again with the best chance, also because of Andi (Andreas) Seidl".
Seidl, now McLaren boss, led Porsche's Le Mans foray with incredible success. Sport1 insists that with or without Red Bull, "Porsche definitely wants to enter Formula 1 from 2026".
Red Bull team boss Christian Horner on Sunday appeared to also confirm that the Porsche topic is now on the back burner at best.
"We have said that we will become engine manufacturers ourselves from 2026," he said.
"There have been discussions with Porsche, but we are very committed to building an engine – the first Red Bull engine ever.
"It's a new and exciting chapter for Red Bull, and whether we take a partner for the powertrain business or not is up for debate."
---
September 4, 2022
This rumor is upgraded to 'strong' today.
Reports out of Zandvoort are that the dream marriage between Red Bull and Porsche appear headed for the trash bin.
The plan was for Porsche to take over 50 percent of the Red Bull Technology High-Performance Powertrains, which was to build the Porsche drive units from 2026 onwards.
Reports are that Red Bull Motorsport chief adviser Helmut Marko said this weekend that Porsche will not become a shareholder with us.
"In line with its own self-image, Porsche wanted to call the shots, but Red Bull did not want to relinquish decision-making power.
"What's more, the value of the team had risen since the negotiations began more than a year ago, according to Red Bull circles."
---
September 1, 2022
Rumors are abound that Honda has made a better offer to Red Bull than Porsche, and would be more than happy to have Red Bull call the main shots, as they would not be looking to own 50% of Red Bull's Power Unit Division.
Red Bull is mighty happy with Honda at the moment and Honda with Red Bull.  Why break up a great marriage?
After the incredibly successful Porsche 919 LMP1 hybrid program, the engineering team decided to develop their technology further, with the aim being to enter F1 as an engine supplier. Porsche developed a full F1 engine to today's specs, but that was axed by VW at the time as they were not ready to enter F1.
Let's not forget how powerful and successful the 919 LMP1 hybrid 4-cyclinder engine was – 3 Le Mans titles in 4 attempts – making well over 900 HP. A V6 F1 engine?  Look out.
Bottom line – Porsche does not need Red Bull to build fast F1 engines, and we doubt Porsche really wants its engines designed and built in the UK in a Red Bull facility, with Porsche being just an engine badger.  That is simply not the Porsche way.
Red Bull has spent a lot of money building their engine facility and have made some really key hires with F1 experience.  Going forward, Red Bull want their engines built in their facility to match up well with their chassis, and not in Germany.
We see a possible Porsche-Red Bull divorce before they even get to the altar.
Porsche drew investor interest for its initial public offering at a valuation of up to $85 billion, so they will have some extra cash to go it alone in F1 and could, like Audi, decide to do the entire power unit in Germany instead of the UK with Red Bull.
Hence, if the Red Bull deal does go to Honda instead, Porsche could then be a F1 engine supplier.
And oh, wouldn't Michael Andretti love to work a joint deal with Porsche to enter F1 together!  Being two newbies, they would have initial struggles for at least three years.  Porsche may decide to provide engines to more than one team, perhaps McLaren too as their Mercedes isn't proving to be overly fast this year.
McLaren's New automotive boss, Michael Leiters, wants a McLaren SUV. He previously helped develop the Ferrari Purosangue and Porsche Cayenne SUVs.
More importantly, given his past ties with Porsche, might McLaren F1 make the switch to Porsche Power Units, with Porsche supplying both McLaren and Andretti out of their racing engine facility in Stuttgart or Zuffenhausen?
The tongues are wagging in Zandvoort.
Mark C. reporting for AutoRacing1.com
And then there's this…….from the Red Bull Power Unit Division today – Note Honda on the plane
Officer Max Verstappen reporting for duty. pic.twitter.com/5fQFlESN7T

— RedBull Power Unit (@RedBullPU1) September 1, 2022
---
September 1, 2022
More fodder for the rumors that Honda might stay on with Red Bull after 2025.
Max Verstappen stars in new video from Honda. Even Red Bull Team Boss Christian Horner is involved.
Max Verstappen has made his appearance in a video by Honda. The Dutchman promotes the new Honda Civic TYPE R.
Although Honda as a name will be gone from F1 in 2022, the brand is still involved with Red Bull Racing and AlphaTauri. Red Bull Powertrains is now the name on the engine, but the model is still owned by Honda and the rights remain with the Japanese manufacturer. From 2023 Honda will also be more prominently present on the car of Max Verstappen and Sergio Perez.
---
August 30, 2022
(GMM) Red Bull's highly anticipated works deal with Porsche for 2026 and beyond is at risk of falling through.
Auto Motor und Sport reports that Formula 1's currently dominant team is nervous about the influence that the Volkswagen-owned German sports car maker would have in the event of a rumored 50 percent buyout.
Red Bull wanted to make the deal public recently at the Austrian GP, and since then the long delayed 2026 engine regulations were set in stone by the FIA.
However, Dr Helmut Marko admits the delayed Red Bull-Porsche deal is not ready to be finalized because it is a "complex situation".
Team boss Christian Horner added: "There are still many details to be clarified. Porsche is welcome, but the matter is not that simple.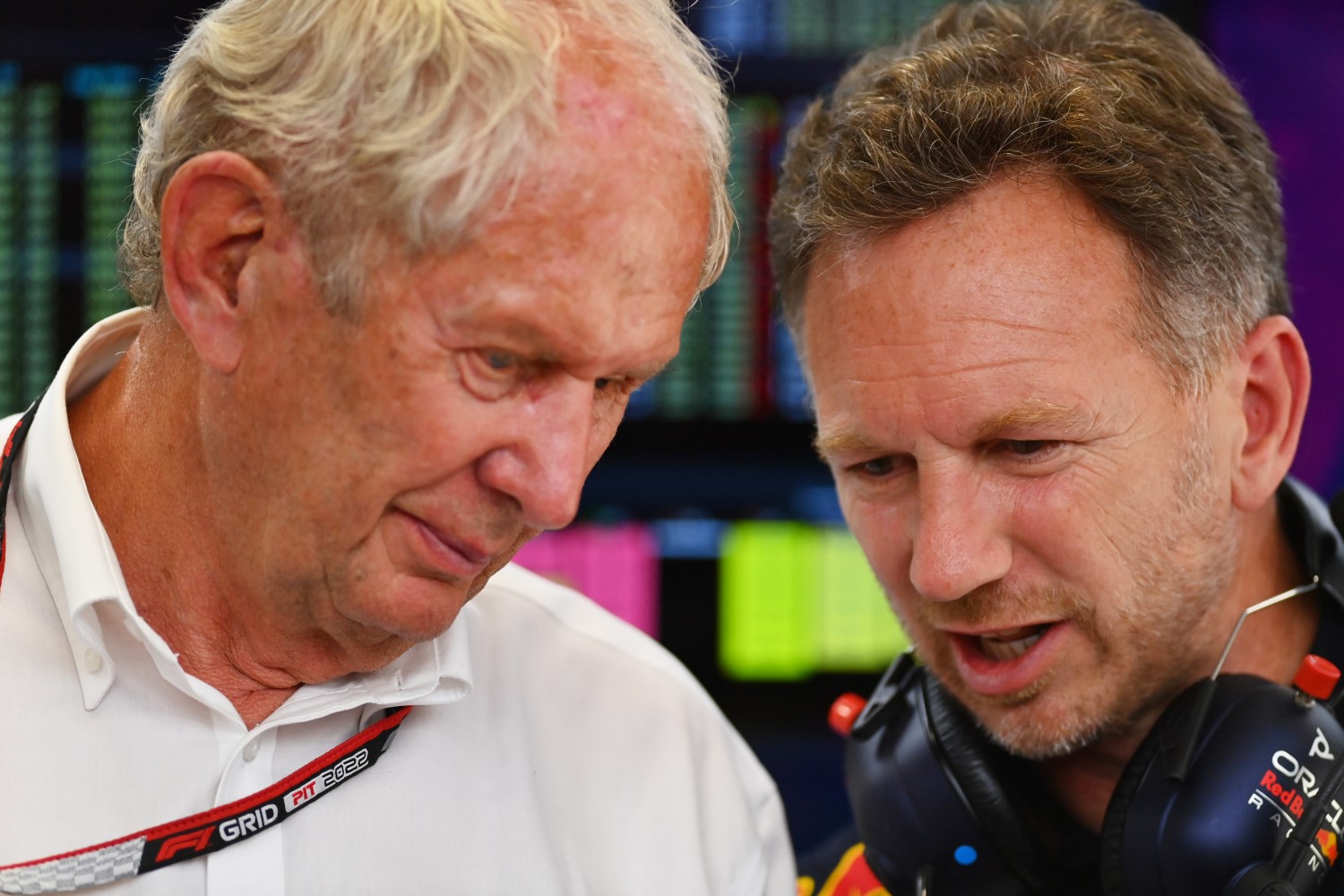 "I hope that the negotiations will come to a good end."
Following Honda's decision to officially exit F1 at the end of last year, Red Bull set up its own engine subsidiary – Red Bull Powertrains – which already has 300 staff.
"The alternative would have been a customer engine with Ferrari or Renault," Horner said.
Now, however, Honda is showing signs of wanting to re-join the Formula 1 party – giving Red Bull both a plan A, plan B and even a potential plan C for 2026 and beyond.
"We can now build our own engine on our own," Marko insisted. "Then we would be the only team next to Ferrari to develop the car and engine under one roof."
The deadline for a Red Bull-Porsche deal is now thought to be mid-December, so that Porsche can enjoy the 100-day period of no strategic decisions before a looming $85 billion IPO.
—
Note: If Porsche does not complete a deal with Red Bull, would Porsche be willing to team up with Andretti Global for a new entry into F1?  Andretti recently signed on with Porsche in Formula E. See Related Rumor: Has Andretti Hitched a Ride with Audi or Porsche to Enter F1?