Rumor: 2023 F1 Chinese GP to be cancelled – now 'fact'
(5th Update)
This rumor is upgraded to 'fact' today.
Formula 1 confirmed today, following dialogue with the promoter and relevant authorities, that the 2023 Chinese Grand Prix will not take place due to the ongoing difficulties presented by the COVID-19 situation.
Formula 1 is assessing alternative options to replace the slot on the 2023 calendar and will provide an update on this in due course.
Related Article: Rumor – Portugal to replace Chinese GP
Our 2003 Race Schedule has been updated accordingly.
---
November 24, 2022
(GMM) Shanghai remains scheduled to host China's return to the Formula 1 calendar next year after a three-year absence for covid.
Since the Chinese GP was given an April race date on the 2023 schedule, skepticism has abounded that the country's ultra-strict 'covid-zero' approach would be compatible with F1.
"When I saw it was April, I knew it was going to be a race against time to make sure everything was ok," said the sport's only Chinese driver Guanyu Zhou.
"Because with the covid restrictions in China, you always have to quarantine so that will complicate things a lot."
The BBC this week claims that China's quarantine restrictions in particular mean that the Shanghai race is indeed set to be scratched yet again.
Formula 1, however, insists a final decision is yet to be taken.
"We continue to monitor the covid situation in China and maintain a close dialogue with the promoter and the authorities," a spokesperson said.
"China has been included in the 2023 calendar and, until we announce otherwise, this remains the case."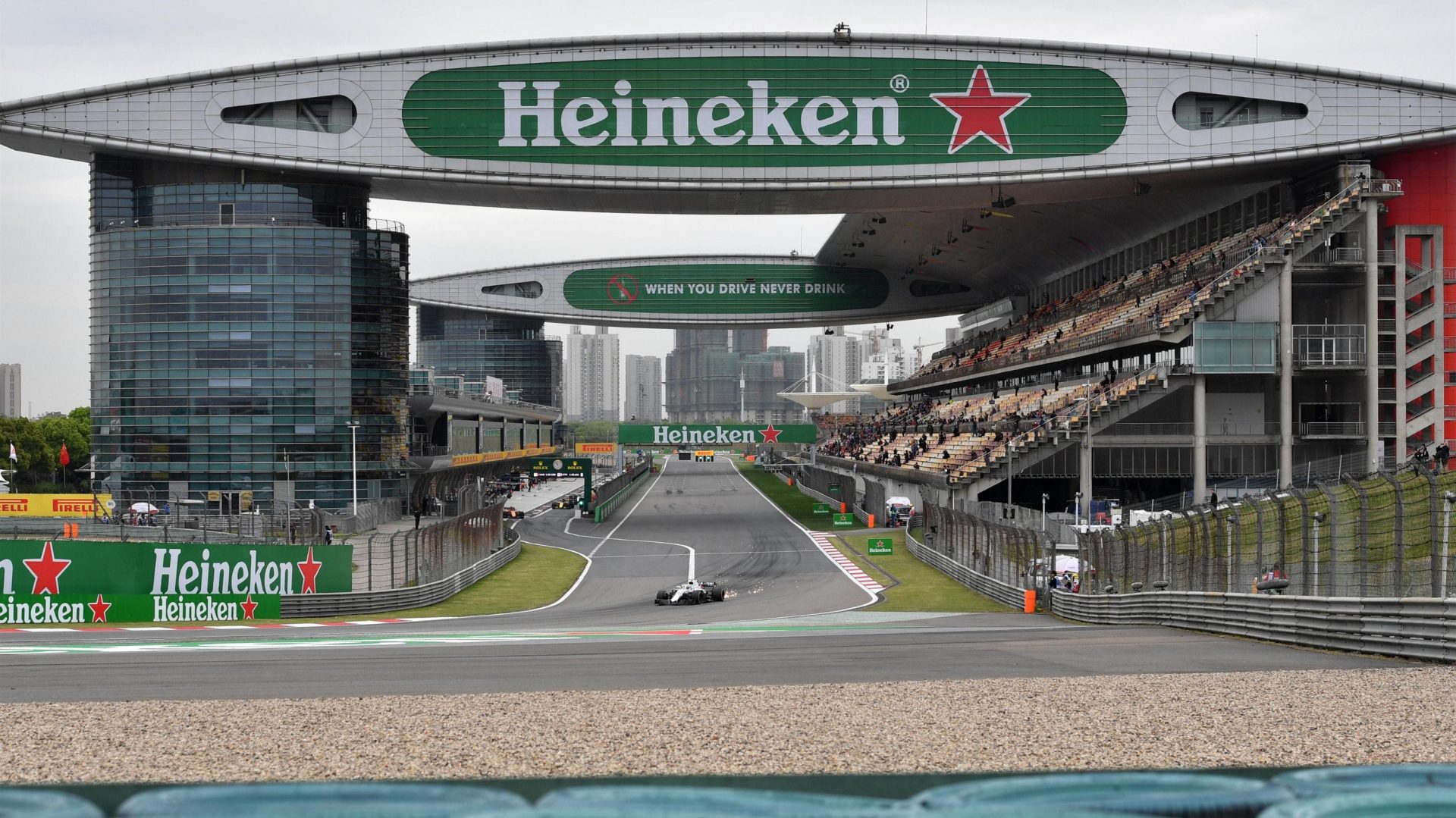 ---
November 22, 2022
Andrew Benson of the BBC writes today that China's return to the Formula 1 schedule will be cancelled next year as a result of the country's Covid policies, BBC Sport has learned.
The key sticking point is that F1 staff would not be given exemptions from quarantine requirements in the event of suffering a Covid-19 infection.
F1 feels that it cannot ask teams to go to the country for the race in Shanghai with the risk that staff could be detained for days if they caught coronavirus.
China's latest rules demand that anyone found with Covid-19 must spend five days at an isolation center plus three days isolation at home.
The sport is not expected to seek to replace China with another race, so the calendar will be cut to 23 races – still an all-time record but one event fewer than F1 had originally planned.
China's cancellation will leave a four-week gap in the 2023 schedule between the Australian Grand Prix in Melbourne on 2 April and the Azerbaijan Grand Prix in Baku on 30 April.
Domenicali is said to be holding talks with authorities in Baku in an attempt to persuade them to move the race forward a week to 23 April, but is meeting resistance.
If Baku cannot be persuaded to move, it is expected that the gap will be left unfilled.
F1 is also in talks to extend Azerbaijan's race contract, which is due to end next year.
Azerbaijan, which pays one of the largest fees of any race, is expected to sign a new 10-year deal.
---
November 19, 2022
(GMM) Chinese driver Guanyu Zhou is worried his country's Formula 1 race will be scratched for the fourth consecutive year in 2023.
Shanghai is actually back on next year's calendar with an April date, having sat out 2020, 2021 and 2022 due to covid restrictions.
"First of all I'm very excited about the idea, if it happens," Zhou, who drives for Alfa Romeo, said.
"It's already a big step forward to see it included in next season's schedule. I hope we can get there."
However, China is continuing to pursue a controversial 'covid-zero' strategy, with restrictions on movement and events still highly limited.
"There is no doubt about it," Zhou said, "when I saw that it was scheduled for April I knew it was going to be very difficult. I was hoping to see it in the second half of the year.
"When I saw it was April, I knew it was going to be a race against time to make sure everything was ok because with the covid restrictions in China, you always have to quarantine so that will complicate things a lot."
There have been rumors that a race in Portugal could be slotted in place of China to avoid a 4-week gap in the early part of the 2023 schedule.
---
November 7, 2022
(GMM) Formula 1's unprecedentedly-long 2023 calendar looks set to shrink by one race.
The sport has unveiled its 24-event schedule for next year, including the return of China – with Shanghai having been absent since the onset of covid in early 2020.
But according to Auto Motor und Sport, China's ongoing 'covid zero' policies will make a Formula 1 race almost impossible to organize.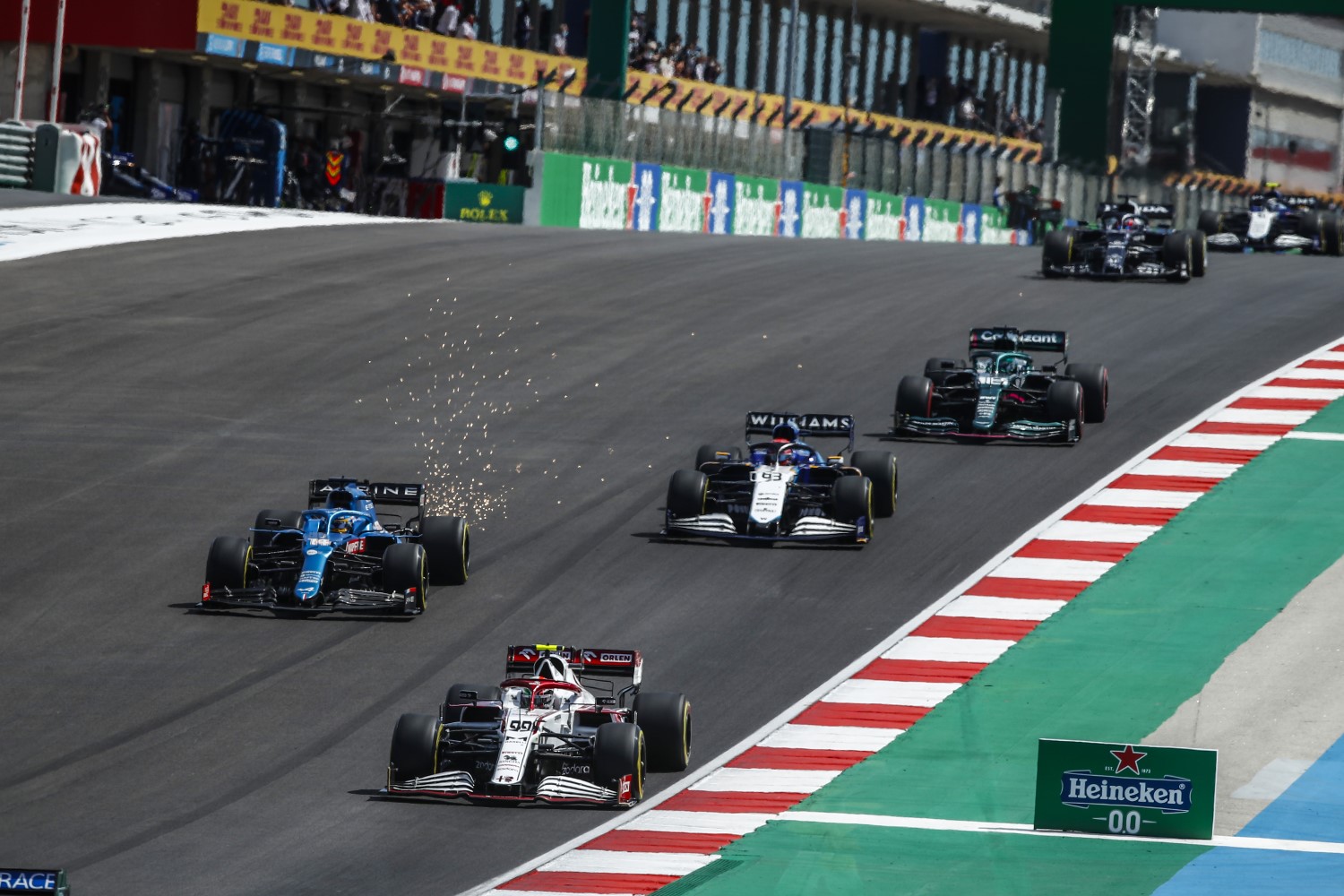 "There is no substitute candidate for Shanghai, either," claimed correspondent Tobias Gruner. "Cancellation would mean a four-week break right after the third race in Melbourne.
"Therefore, Formula 1 is said to be already discussing putting the Baku race on the China date."
A reduction from 24 to 23 grands prix is likely to be welcomed by the F1 teams.
"There is a danger that we will hit a cliff and fall into an abyss," says Haas boss Gunther Steiner, when asked if 24 races is too many per season.
Williams boss Jost Capito, also speaking at the Las Vegas GP launch event on Sunday, agrees.
"I think 24 races is a lot for the teams," he is quoted by De Telegraaf. "We have 22 this year, and already you can see that the fatigue is hitting the teams.
"They're looking forward to the end of the season now."
Haas driver Kevin Magnussen admits: "I have a little daughter at home and this year is the toughest season I've ever done with 22 races all over the world."
Steiner explained: "Since Liberty Media took over, a lot has changed for the better. But we cannot continue to grow.
"We now have 24 races, and we should keep it that way for now and not try to make it 27, because that's too much. We need to stabilize now," the Haas team principal added.
However, it is not clear that F1 CEO Stefano Domenicali agrees with that assessment.
"A few years ago, people said that Formula 1 was slipping," he said in Las Vegas. "So I'm glad that's not the case anymore.
"We should not slow down growth now, but instead continue and be proud of what we have achieved."
---
October 26, 2022
Rumor has it that the 2023 Chinese GP scheduled for April 16th will have to be cancelled.
This week the Chinese Communist Party Congress in Beijing, made a very clear statement that the Chinese government is going to continue with its zero-COVID policy.
This means that it is nearly impossible for there to be a race in Shanghai in 2023 because of restrictions on spectators and, more importantly, the quarantine requirements that the F1 circus would face, which are currently impossible for the teams to meet.
The Australian GP is two weeks prior, and all travelers who enter China, are screened upon arrival and subject to a minimum 10-day quarantine.
China now requires domestic travelers to isolate for 10 days on entry into the country, with seven days in a hotel room, followed by three days of home monitoring. But foreigners have no home in China to be in, so a hotel room it is.
Does anyone really think the F1 team bosses will agree to pay for all their team personnel to sit in a hotel room for 10 days prior to the weekend?
Does anyone see Toto Wolff sitting in a hotel room for 10 days?
We don't either.
China is considering cutting the time that inbound visitors have to stay in COVID-19 quarantine, from 10 to seven days, but that is not official.
Unless China makes an exception for F1, which is unlikely, the 24 race 2023 calendar will shrink to 23 races – one more than this year.
Mark C. reporting for AutoRacing1.com.