F1: Ricciardo in Reserve but does he Deserve Better?
It was the worst kept secret in Formula One for a time. After much speculation and open criticism of his results, the McLaren team announced that they were releasing Daniel Ricciardo from his contract a year early.
That confirmed news led to more speculation. Haas were briefly linked with the Australian who was being lined up by the media as a replacement for Mick Schumacher. While that driver's seat remained vacant for some time, it was eventually confirmed that Ricciardo would not be taking it up.
Red Bull Beat Mercedes to the Punch
At the conclusion of the 2022 Japanese Grand Prix, Daniel Ricciardo stated that he would not be seen on the grid next season. Instead, there was speculation that he would be taking up a seat as the reserve driver for either Mercedes or Red Bull.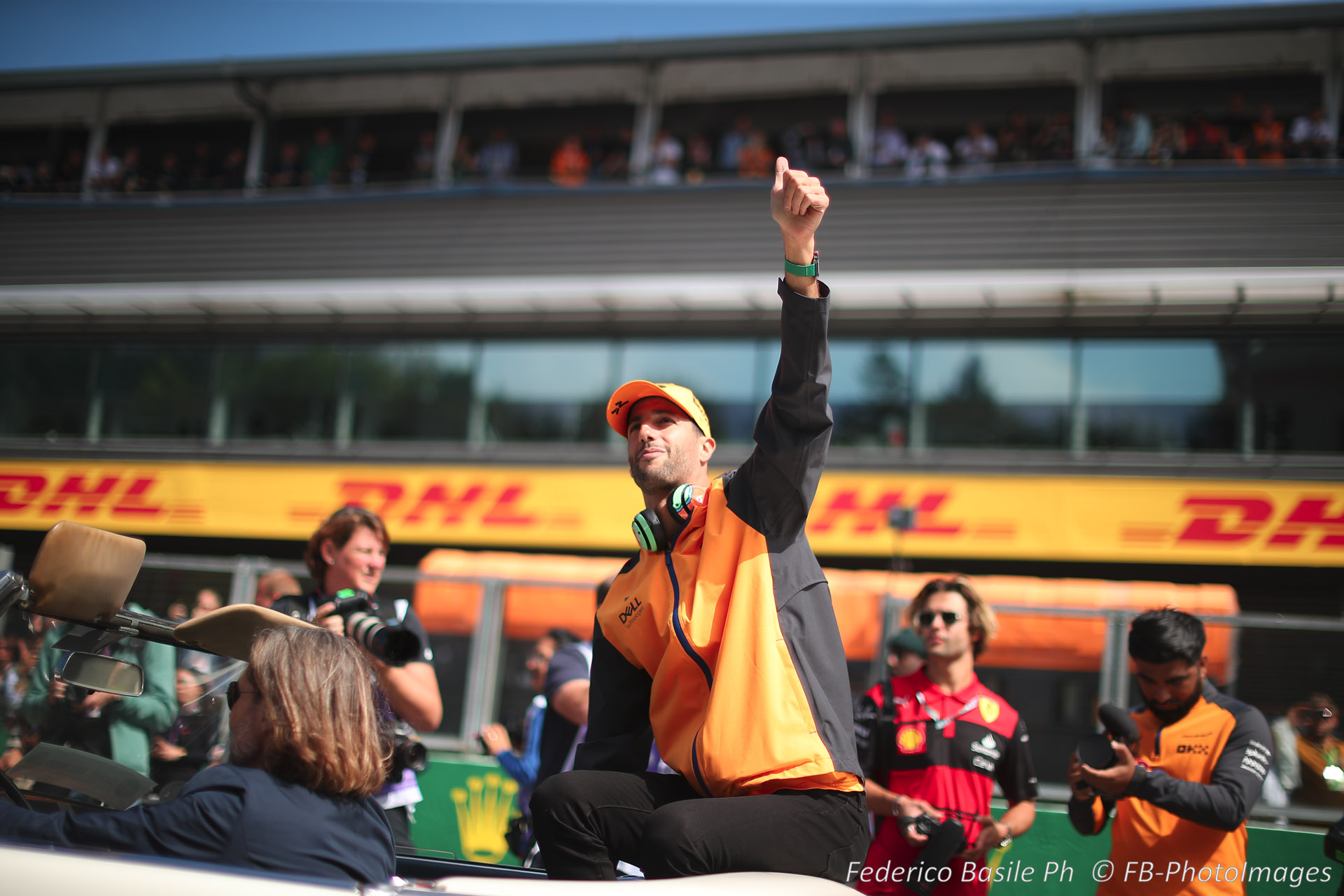 Reports at the time claimed that both manufacturers were in talks with the 33-year-old Australian with a view to putting him in place for 2023. The fact that the two giants of motorsport were involved in the stories is a measure of Ricciardo's quality, but it would be a great shame if he were to never compete in F1 as a starting driver again.
Eventually, it was confirmed that Red Bull had claimed the services of their former main driver.
Late Season Focus
While it was tough to retain focus, Daniel Ricciardo had work to do before the end of the 2022 F1 season. Max Verstappen and his Red Bull team had closed out the Drivers and the Constructors' Championships and they were worthy winners of both titles.
Verstappen started as favorite for the final race of the season in Abu Dhabi while the chasing pack was led by the likes of Carlos Sainz, Lewis Hamilton, George Russell and Charles Leclerc.
As for Daniel Ricciardo, the McLaren driver's best result was a fifth place in Singapore and he started among the outside bets. The place to follow F1 markets is Sbo.net where betting will be active for the new season when it starts in 2023.
The website lists odds from betting sites in UK countries and the sportsbooks are accessible from many parts of the world. Odds appear ahead of the Formula One season and will stay in place until the final Grand Prix has been completed.
While studying the figures, visitors to the website can also take in news stories and opinion pieces relating to the wider world of motorsport. Useful betting guides are also published and, if anyone wants to put their knowledge to the test, it's possible to do so.
Each sportsbook linking in to SBO will be set up to accept eligible new customers who are willing to complete a secure online registration form. Many will also publish a generous welcome package once that sign up process has been completed.
There will be a range of deposit and withdrawal options to process financial transactions while customer services are on hand if required.
Once that initial bonus has been received, there may be additional offers while all sportsbooks are likely to issue mobile apps and a wide selection of other sports.
In short, it's a one-stop shop for all forms of motorsport betting, but will Daniel Ricciardo ever reappear in those markets?
What does the Long Term Future hold for Daniel Ricciardo?
Following a difficult second half of the 2022 F1 season, Daniel Ricciardo could be forgiven for wanting to take a back seat. A role as a reserve driver at one of the biggest teams in the sport is a lucrative post and one that will allow him to consider future moves.
He's already confirmed that he won't be on the grid for 2023, but should the Australian be looking for a drive in 2024 and beyond? He'll be 35 during that 2024 campaign and surely will have something to offer one of the up and coming teams?
We're now heading to the time of year when driver changes become more prolific. It's finally been confirmed that Mick Schumacher has left Haas and the German is now looking for a new team.
More changes will follow but, for now, Daniel Ricciardo will be taking a back seat.