Top 10 Street Legal Cars that perform well on the track
Are you a race car driver looking for your next challenger? Why not hit the road (or track!) with one of these top 10 street legal cars that perform well on the track. With their powerful engines, sleek style and superior handling capabilities, these vehicles will give you an edge in any race.
What You Need to Know Before Racing a Street Legal Car
Racing is an exhilarating experience. It's exciting, dangerous, and adrenaline-pumping. But before you take your street legal car out on the track, there are some important things you should know. Whether you're new to racing or a seasoned veteran, this guide will give you everything you need to know about racing a street legal car.
Safety First
Above all else, safety should be your top priority when it comes to racing a street legal car. Make sure that your vehicle is in top condition before taking it out on the track. You should make sure your personal insurance covers your time on the track and also be aware that your insurance rates may be affected by your racing.
Check all of the fluids (oil, coolant, brake fluid), make sure there are no leaks or other issues with the engine and brakes, and inspect the tires for any signs of wear or damage. If anything looks off—no matter how minor—get it checked out by a professional mechanic before attempting to race.
Rules and Regulations
Different tracks have different rules and regulations for racing cars. Be sure to read up on these rules before attempting to race your street legal car at a track near you.
Some common regulations include speed limits (which can vary from one part of the track to another), lane restrictions (you may only be able to use certain lanes depending on your class of vehicle), helmet requirements (helmets must be worn at all times while racing), and fuel requirements (certain types of fuel may not be allowed). These rules help keep everyone safe while ensuring fair play between racers.
Equipment
In addition to basic safety equipment such as helmets and fire retardant suits, racers should also consider investing in additional equipment such as roll cages and four-point harnesses for extra protection in case of an accident.
A good set of racing tires can also help improve performance on the track; slicks are typically used for asphalt tracks while treaded tires work better on dirt or gravel surfaces.
Finally, don't forget about communication; two-way radios can come in handy if you need to communicate with fellow racers or pit crew members during a race.
Whether you prefer front or rear wheel drive or want more torque or speed, there's something on this list to satisfy every need – let's get revved up and see which races are calling your name!
1. Porsche 911
The Porsche 911 is a legendary sports car known around the world. It has been produced since 1963 and continues to be one of the most popular cars in its class. The 911 utilizes rear-engine design and solid construction that provides superior performance, handling and stability for drivers.
Its iconic shape is a throwback to the classic sports car style yet it's equipped with modern technology including touchscreen info displays, advanced drive systems, powerful sound systems and much more.
In addition, Porsche offers the 911 in various unique flavors from fast street cars to extreme racing vehicles – there's something for all enthusiasts. The Porsche 911 is an excellent driving experience without comparison.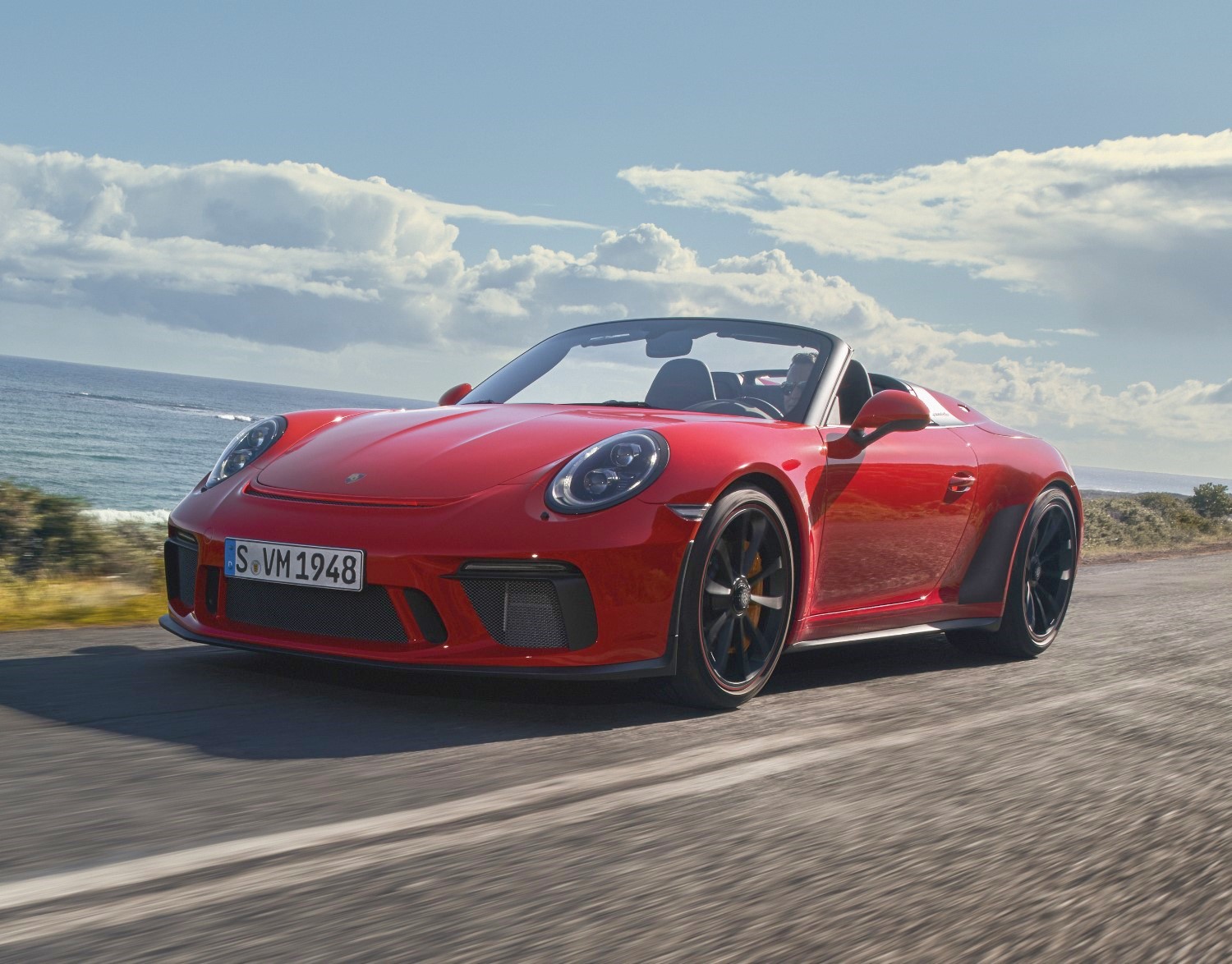 2. McLaren 570S
The McLaren 570S is a high-performance sports car from the British manufacturer. This vehicle was first released in 2015, and has since become known for its top-of-the-range performance capabilities.
It features a powerful 3.8 liter twin turbocharged V8 engine, capable of producing up to 562 bhp, allowing for breathtaking speeds of up to 204 mph. Additionally, the sophisticated aerodynamic design further enhances overall handling at higher speeds.
With options like Launch Control and Variable Drift Control, even beginners can take advantage of the raw power contained within it.
It also has an advanced braking system that enables drivers to brake hard and rapidly without fear of losing control or losing friction against the track surface.
All these features make the McLaren 570S an ideal choice for thrill seekers who appreciate luxury and high performance driving.
3. Ferrari 488 GTB
Racing in a Ferrari 488 GTB is an exhilarating experience. It houses an incredibly powerful V8 engine, capable of producing over 660 horsepower and 560 lb-ft of torque.
The power and agility of this car make it a beast of the track, and its stability control system helps guarantee steadier handling when executing tight turns.
Speaking of tight turns, the 488 GTB isn't just responsive – it's fast too! It can go from 0 mph to 60 mph in under three seconds, making it one of the fastest cars on the road.
4. Audi R8 V10 Plus
The Audi R8 V10 Plus is a luxury masterpiece that combines superior performance with an extreme level of sophistication. Powering this beast of a car is a naturally-aspirated 5.2-liter V10 engine that delivers a ferociously powerful 602 horsepower and 413 lb.-ft. of torque, allowing the car to blast from 0-60 mph in just 3 seconds.
All four wheels are driven by the quattro® all-wheel drive system, ensuring exceptional stability and traction on any surface and in any weather condition. The interior of the R8 offers unparalleled comfort, with high-end materials finished throughout the cabin as well as luxurious amenities like Bang & Olufsen® audio and Nappa leather upholstery for added opulence.
It's also incredibly advanced technologically speaking, with features like Virtual Cockpit Plus offering drivers seamless access to their favorite apps and systems with one single glance at the dash. In short, the Audi R8 V10 Plus isn't just a car; it's an experience that you won't find anywhere else.
5. Acura NSX
Racing an Acura NSX on the track is an intense and thrilling experience like no other. Its speed and handling capabilities give racers immense pleasure as they drift around bends, power down straights or slide around tight corners.
The Acura NSX is an iconic sports car, built to bring the performance of a supercar to the everyday driver. Reintroduced in 2016 as an all-new model, the Acura NSX features a 3.5L V6 engine with three electric motors, generating 573 horsepower and providing a top speed of 191 mph and 0-to-60 acceleration in less than 3 seconds.
Other features include four distinct driving modes – Sport, Sport+, Track, and Quiet – that adapts to driver preference by adjusting power output, braking force, and more.
With its lightweight body made from aluminum and high-strength steel components and signature dynamic design, the NSX offers both world-class engineering performance as well as stunning good looks.
6. Chevrolet Corvette Z06/ZR1
Cruising in a Chevrolet Corvette Z06 or ZR1 is an experience like no other. Whether you're on the open highway or winding through back roads, the sporty engine and luxury details are sure to give anyone who takes the wheel an adrenaline-pumping thrill.
But if you're truly looking for an unforgettable ride, street racing a Chevrolet Corvette Z06/ZR1 is the way to go. Not only will its big 6.2-liter LT4 V8 engine have you zooming down any street at record speeds, but it's lightweight carbon fiber body and adaptive suspension make it easy to handle tough turns and tight corners while keeping total control of your ride.
The Chevrolet Corvette Z06/ZR1 is a special edition of Chevrolet's long running performance sports car. It has a variety of features that make it stand out from the regular Corvette models, including its 6.2-liter aluminum V-8 engine that produces 625 horsepower and 635 lb-ft of torque for an incredibly powerful driving experience.
Additionally, it boasts an 8-speed automatic transmission as well as additional performance parts like Brembo carbon ceramic brakes and Michelin Pilot Super Sport Cup 2 tires to ensure you can keep up with any challenge.
The interior also receives some upgrades to match what the Z06/ZR1 offer under the hood, offering Grand Sport inspired leather trim and the latest version of Chevy's MyLink infotainment system with Apple Carplay integration.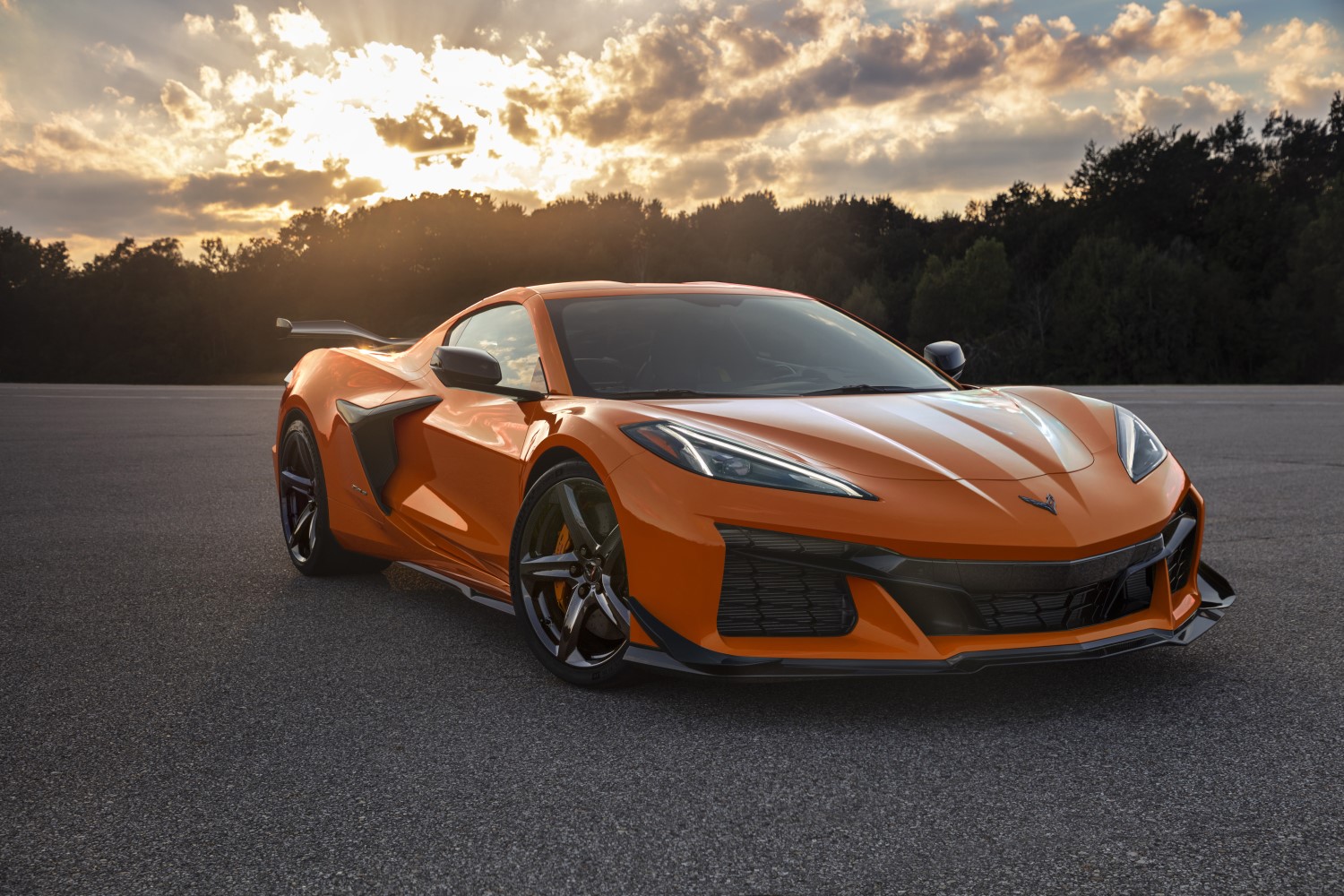 7. McLaren 12C
With McLaren's 12C sports car, you get racecar-level performance with a luxurious interior. It is equipped with the latest technology, featuring a carbon fiber central structure and doors made of lightweight composites.
The twin turbo V8 engine produces an ample 616 horsepower, and sprints from 0 to 60 mph in 3.1 seconds. The McLaren 12C also features a braking system built for precision stops, thanks to its light carbon ceramic brakes and active dynamics system.
With sporty styling, advanced technology components, and powerful performance capabilities all in one package, the McLaren 12C is sure to give you the thrill ride of a lifetime!
8. Nissan GT-R
Racing a Nissan GT-R is an unforgettable experience. The iconic "Godzilla", as the car is sometimes called, is the pinnacle of performance and reliability from the experienced engineers at Nissan.
Thanks to its twin-turbocharged 3.8L V6 engine, the GT-R boasts a whopping 565 horsepower and 467 lb-ft of torque that can easily rocket even novice drivers down the pavement in no time. Combined with all-wheel drive handling, features like adjustable suspension and launch control create a smooth street racing experience that is difficult to find in other sports cars.
Whether you choose to join an organized event or go head-to-head with some friends on the track, racing a Nissan GT-R will push your driving ability to new levels while showing off its incredible power.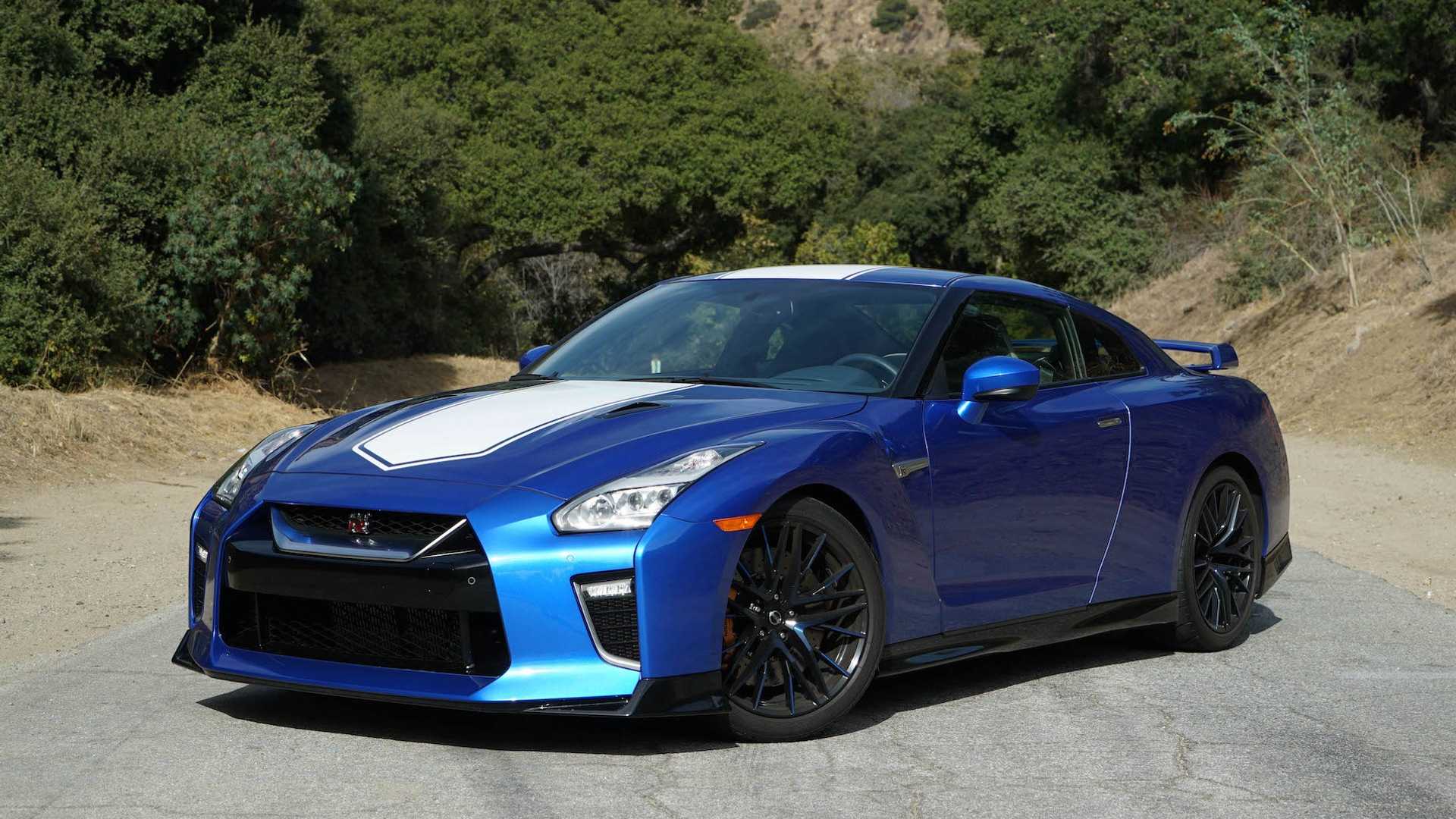 9. Ferrari 458 Italia
The Ferrari 458 Italia is a stunningly beautiful car that offers plenty of power and performance. It was first introduced in 2009, with a 4.5 liter V8 engine delivering an impressive 562 horsepower and 398 lb/ft of torque at 6000 rpm.
With a seven-speed dual clutch transmission and zero to 60 mph time just north of three and half seconds, the Ferrari 458 Italia is an absolute beast on the road. Along with its raw speed capabilities, the 458 also provides breathtaking visuals with beautifully crafted details all throughout its design.
Inside there's comfortable seating for two, top quality leathers and carbon fiber panels everywhere you look, creating a truly luxurious driving experience for whoever sits behind the wheel of this gorgeous Italian supercar.
10. Lamborghini Gallardo LP 570-4 Superleggera
Driving a Lamborghini Gallardo LP 570-4 Superleggera is truly an incredible experience. This street racing beast has a 562-horsepower V10 engine and the power to reach speeds up to 201 miles per hour.
The vehicle's elegant design offers superior aerodynamic performance and its lightened frame gives it the nimbleness of a top-of-the-line road car. While driving this Lamborghini, one will be sure to turn heads as its electric yellow paint job stands out in any crowd.
Nevertheless, its speed and beauty come with a hefty price tag – starting at $234,000, this Lamborghini is a testament to extraordinary technology and style.
Track racing, no matter what vehicle you choose, can be an incredibly exciting experience. From the classic Chevrolet Corvette Z06/ZR1 and McLaren 12C to the modern Nissan GT-R and Lamborghini Gallardo LP 570-4 Superleggera, these cars all offer unparalleled performance when it comes to speed and handling.
But keep in mind that track racing is an activity which requires a great degree of responsibility and caution, so be sure to practice safety first before taking your ride out. With the right car and driving know-how, you can experience the thrill of high speeds and weaving corners safely while leaving other drivers in awe.
If you're in need of a suitable vehicle for your racing adventure, you can explore car rental options at rental24.co.uk