F1: Teams would be foolish to copy Red Bull design for 2023
With the ground-effect rules coming into their second year after being introduced for 2022, the winter off-season allows the teams to rectify any weaknesses identified with the design concepts of their cars.
Many uniformed journalists keep insisting that the Red Bull was the fastest car in 2022 and that is why Max Verstappen won so many races.
These Lewis Hamilton lovers try to make every excuse in the book why Verstappen mopped the floor with Hamilton in 2022, insisting the Red Bull car was superior.
They overlook the fact that Hamilton's car was superior in 6 of the 7 years he won the World Title – designed by Aldo Costa, the best in the business until he retired.
These journalists think teams will copy the Red Bull car in 2023 and many of the cars will look like it.
They overlook the fact that the Red Bull was NOT the fastest car in 2022. Ferrari won more poles, and if you see how poorly Sergio Perez performed in the Red Bull, you see the reality of the situation.
Copying the Red Bull would be copying the 2nd or 3rd best design.  Max Verstappen carried the car on his back to victory in most races, leaving teammate Sergio Perez far behind in the same car.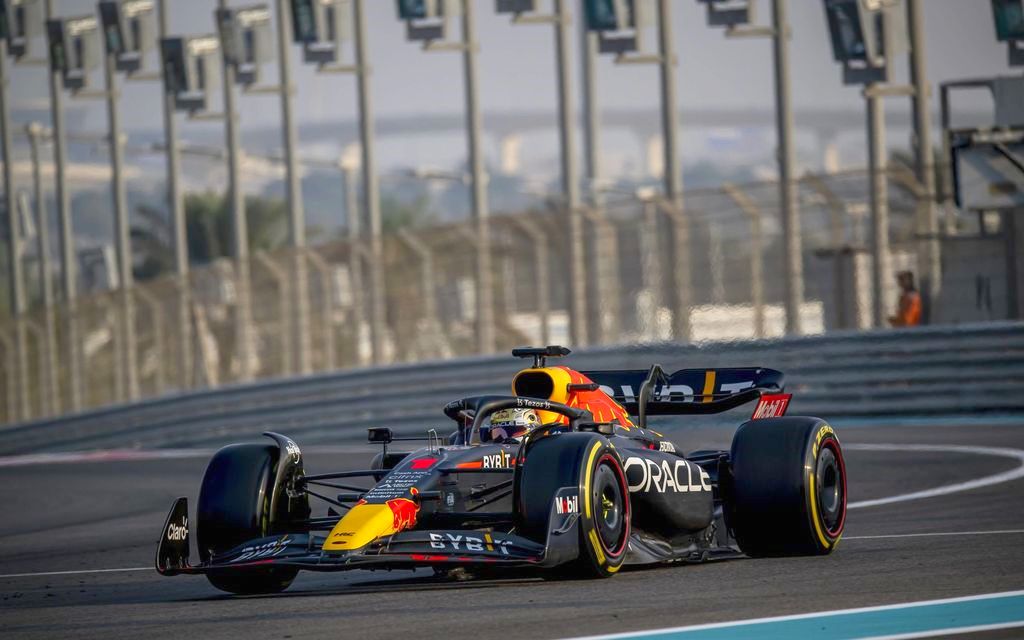 Max Verstappen made the Red Bull fast on race day. He is that good.
Red Bull's chief engineer Paul Monaghan says he doesn't believe the top cars will all be physically similar in 2023.
A rules convergence is to be expected as the teams all figure out how best to extract performance from the current rule book.
"Simply put, no," he told media in Abu Dhabi.
"I don't think the cars will have an identical appearance. I don't think we're at that point, yet. The regulations govern the shape more closely than they used to. But there are some differences, particularly if you look at the Mercedes, the Ferrari, and the Red Bull car.
"There are some significant differences. There are regulation changes coming along for next year, are we going to all have the same solution at race one? I doubt it. That doesn't seem to be the way of our sport.
"So I think there will be differences there. They will be smaller in magnitude to those we've seen in say, 2010, 2011, '12, and so on, (referring to the last major aero rules change, introduced in 2009) and so forth. That's the evolution of the sport and so be it."