Dakar Stage 2: Defending Dakar Rally champion Nasser Al-Attiyah wins
Toyota's Nasser Al-Attiyah won the 430km Sea Camp to Alula stage 2 Monday by 14s over Erik van Loon.
Al Attiyah adopted a cautiously conquering attitude, seizing the opportunity to attack only when the terrain in front of him authorized it. Ahead of him, Carlos Sainz had chosen boldness, with the presence of his son acting like the protection of a lucky charm. The Spaniard passed through the rocks unharmed but was unable to prevent Al Attiyah from gaining five minutes over him to grab a 45th special victory on the Dakar.
Sunday's opening stage winner Sainz finished third for Audi on the 430km run from the Red Sea over the mountains to AlUla to stretch his overall lead to two minutes and 12 seconds.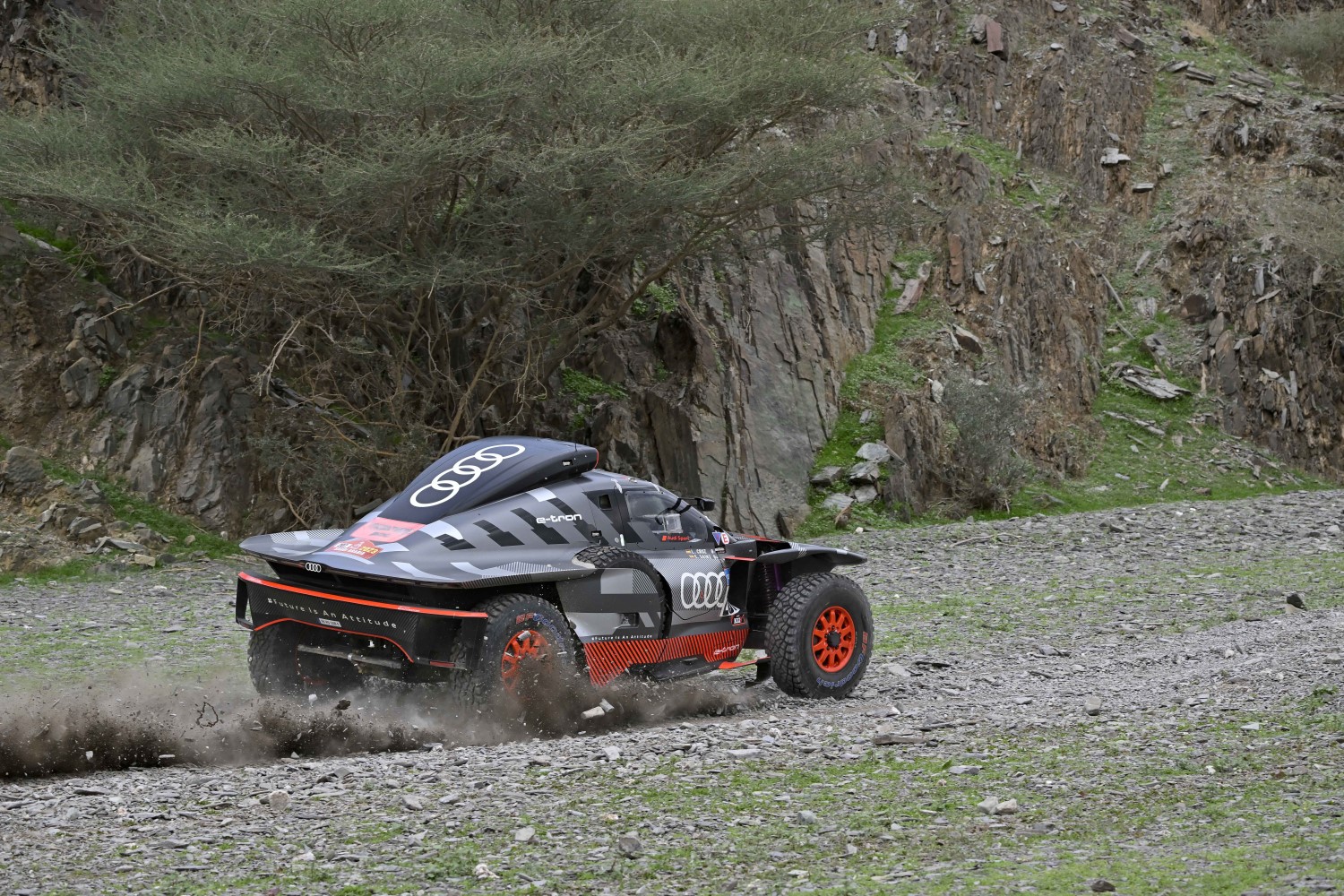 The stage win was the 45th of four times overall winner al-Attiyah's career and enabled him to claw back five minutes from Spaniard Sainz and set up another duel between the old rivals.
Dutch driver Erik Van Loon was second on the rocky stage for Overdrive Racing.
Nine-times world rally champion Sebastien Loeb, who was second overnight for the Bahrain Raid Xtreme team, was a big loser on the stage after punctures cost the Frenchman more than an hour and probably his hopes of victory.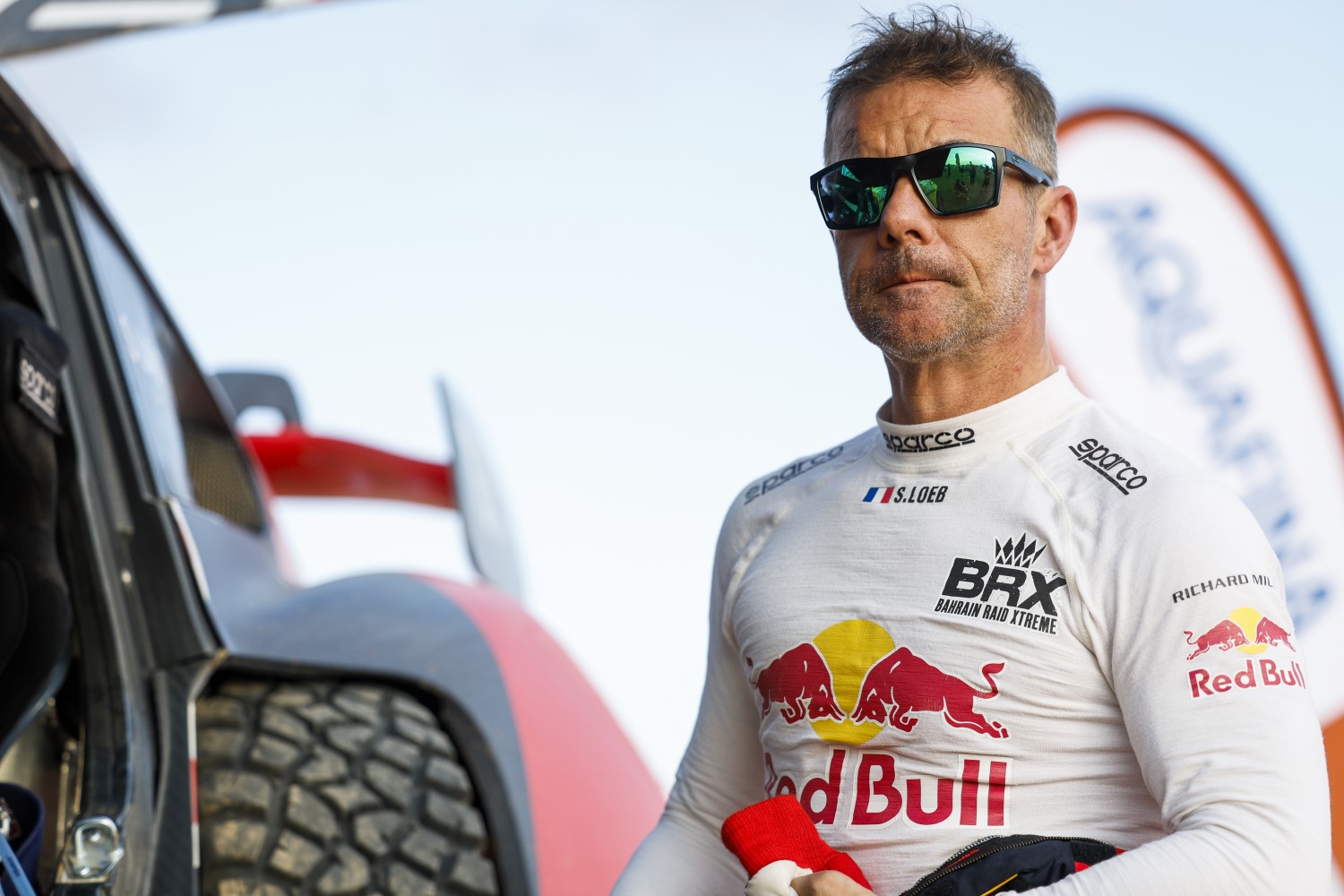 "It was a really bad day for us, we lost a lot of time with three punctures" said Loeb, who had to slow after being left without a spare tire and now trails Sainz by an hour and 20 minutes.
"For me it was absolutely no pleasure to drive. The stage was really bad, a lot of stones.
"It was just a question of going very slow trying to avoid a puncture. That was the only goal of the stage and finally we had three. We had to try to repair one tire and it took us a long time."
A CRUSHING BLOW
Sébastien Loeb's life on the Dakar is somewhat of a rollercoaster. He has won 16 stages and climbed onto the podium three times during his first six participations in the event, but has also experienced a premature exit, mechanical problems and navigational mistakes which have ruined his ambitions. Today, it was a series of punctures that meant his major goal is slipping through his fingers, because after a special on which he spent the major part without a spare wheel and therefore at a slow pace, he now trails Carlos Sainz by more than 1 hour and 20 minutes in the general rankings.
Bikes
In the motorcycle category, 21-year-old KTM rider Mason Klien of the US took the lead one minute and 41 seconds ahead of Australian Toby Price, also on a KTM.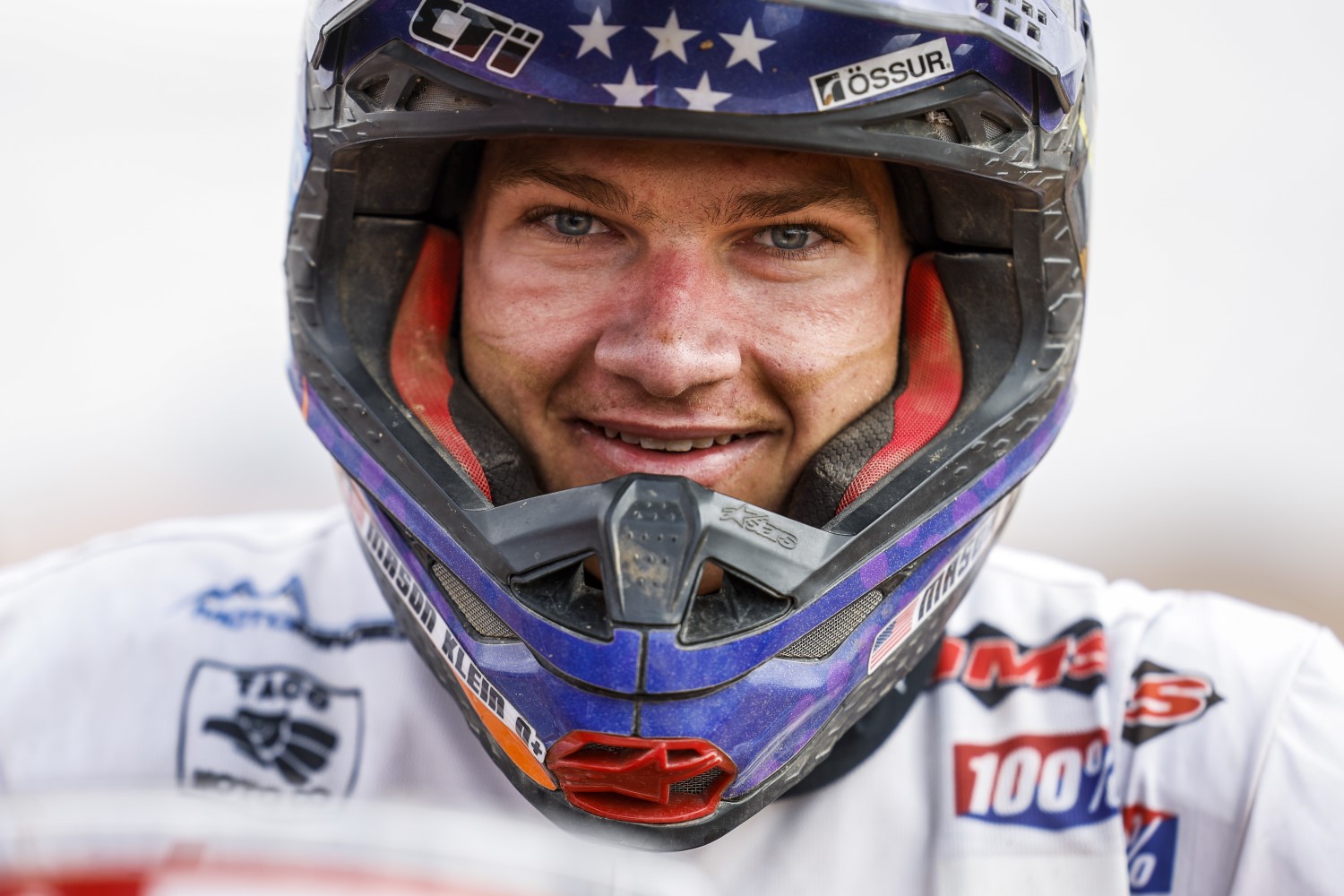 Tuesday's third stage is 447km from AlUla to Ha'il.
Results
Stage 2 Cars
POS.

N°

DRIVER/NAVIGATOR

TEAM
TIME
1
200
TOYOTA GAZOO RACING
05H 00′ 26"
2
215
OVERDRIVE RACING
05H 00′ 40"
3
207
TEAM AUDI SPORT
05H 05′ 31"
4
209
CENTURY RACING FACTORY TEAM
05H 11′ 55"
5
219
OVERDRIVE RACING
05H 13′ 26"
6
205
TOYOTA GAZOO RACING
05H 13′ 38"
7
236
MD RALLY
05H 14′ 56"
8
210
ORLEN BENZINA TEAM
05H 19′ 41"
9
220

(ESP)

 DANIEL OLIVERAS CARRERAS

OVERDRIVE RACING
05H 22′ 53"
10
239
MD RALLYE SPORT
05H 25′ 32"
Stage 2 Bikes
| POS. | N° | RIDER | TEAM | TIME |
| --- | --- | --- | --- | --- |
| 1 | 9 | | BAS WORLD KTM RACING TEAM | 05H 23′ 04" |
| 2 | 14 | | HERO MOTOSPORTS TEAM RALLY | 05H 24′ 13" |
| 3 | 10 | | HUSQVARNA FACTORY RACING | 05H 24′ 17" |
| 4 | 16 | | HERO MOTOSPORTS TEAM RALLY | 05H 25′ 02" |
| 5 | 8 | | RED BULL KTM FACTORY RACING | 05H 25′ 20" |
| 6 | 5 | | MONSTER ENERGY JB TEAM | 05H 25′ 36" |
| 7 | 15 | | SHERCO FACTORY | 05H 26′ 14" |
| 8 | 47 | | RED BULL KTM FACTORY RACING | 05H 26′ 24" |
| 9 | 18 | | RED BULL GASGAS FACTORY RACING | 05H 26′ 28" |
| 10 | 52 | | RED BULL KTM FACTORY RACING | 05H 27′ 10" |
Overall Cars after Stage 2
POS.

N°

DRIVER/NAVIGATOR

TEAM
TIME
1
207
TEAM AUDI SPORT
08H 34′ 26"
2
200
TOYOTA GAZOO RACING
08H 36′ 38"
3
209
CENTURY RACING FACTORY TEAM
08H 59′ 21"
4
236
MD RALLY
09H 00′ 06"
5
205
TOYOTA GAZOO RACING
09H 01′ 04"
6
202
OVERDRIVE RACING
09H 02′ 25"
7
210
ORLEN BENZINA TEAM
09H 09′ 50"
8
204

(FRA)

 STÉPHANE PETERHANSEL

TEAM AUDI SPORT
09H 10′ 34"
9
216
CENTURY RACING FACTORY TEAM
09H 13′ 39"
10
217
TOYOTA GAZOO RACING
09H 14′ 18"
Overall Bikes after Stage 2
| POS. | N° | RIDER | TEAM | TIME |
| --- | --- | --- | --- | --- |
| 1 | 9 | | BAS WORLD KTM RACING TEAM | 09H 38′ 28" |
| 2 | 8 | | RED BULL KTM FACTORY RACING | 09H 40′ 09" |
| 3 | 5 | | MONSTER ENERGY JB TEAM | 09H 40′ 31" |
| 4 | 47 | | RED BULL KTM FACTORY RACING | 09H 40′ 53" |
| 5 | 18 | | RED BULL GASGAS FACTORY RACING | 09H 41′ 23" |
| 6 | 2 | | MONSTER ENERGY HONDA TEAM | 09H 42′ 49" |
| 7 | 10 | | HUSQVARNA FACTORY RACING | 09H 43′ 39" |
| 8 | 7 | | MONSTER ENERGY HONDA TEAM | 09H 43′ 44" |
| 9 | 52 | | RED BULL KTM FACTORY RACING | 09H 46′ 46" |
| 10 | 14 | | HERO MOTOSPORTS TEAM RALLY | 09H 47′ 02" |