IndyCar: Full Steam Ahead for Foyt Team
AJ Foyt Racing is pushing full steam ahead into 2023. New faces in new places were capped off by highly respected veteran engineer Michael Cannon joining the team this year. Cannon will lead the team's race engineers Daniele Cucchiaroni and Roberto Garcia along with drivers Santino Ferrucci and rookie Benjamin Pedersen.
"It was an opportunity to do something that interests me," said Cannon. "I know that Larry has been working hard to move the team up the grid. I saw this opportunity to both help him and Santino and obviously Benjamin Pedersen who's coming on board. I want to see if I can make a difference here."
Cannon (center) makes a point as Garcia (left) and Cucchiaroni listen.
Cannon's career spans five decades dating back to the early 1980s. "What was supposed to be a summer job when I was 20 years old turned into a career in motor racing," said Cannon, who was born in Montreal.
Throughout his career, the Canadian worked with an array of exceptional engineers whom he considers his mentors including Lee Dykstra, Bruce Ashmore, and Tony Cicale. Cannon said, "You do pull bits out of every one of those interactions. I've been very fortunate to work with some of the best people in the industry."
Although the driving factor to join Foyt's team for Cannon was the chance to work with Ferrucci with whom he worked in 2019 when both were at Dale Coyne Racing, there is a loose connection to team owner A.J. Foyt. Cannon's father John, a renowned driver who made his name in sports cars, teamed with Foyt when they drove for Houstonian oil magnate John Mecom in the 12 Hours of Sebring in 1964. They placed second in class (Grand Sport) behind the duo of Roger Penske and Jim Hall.
Asked if he had met A.J., Cannon laughed and replied, "Not since I was five years old. My mom was born on the exact same day as him, January 16, 1935. I grew up with A.J. in our house!"
In November, Team President Larry Foyt hired Craig Brooks as the Team Manager; Brooks oversees both the Texas and Indiana operations but is based in Indianapolis. Brooks previously worked as the technical director for the Indy Lights Series for the past 13 years and was a technical consultant for the IMSA Series on a part-time basis since 2016.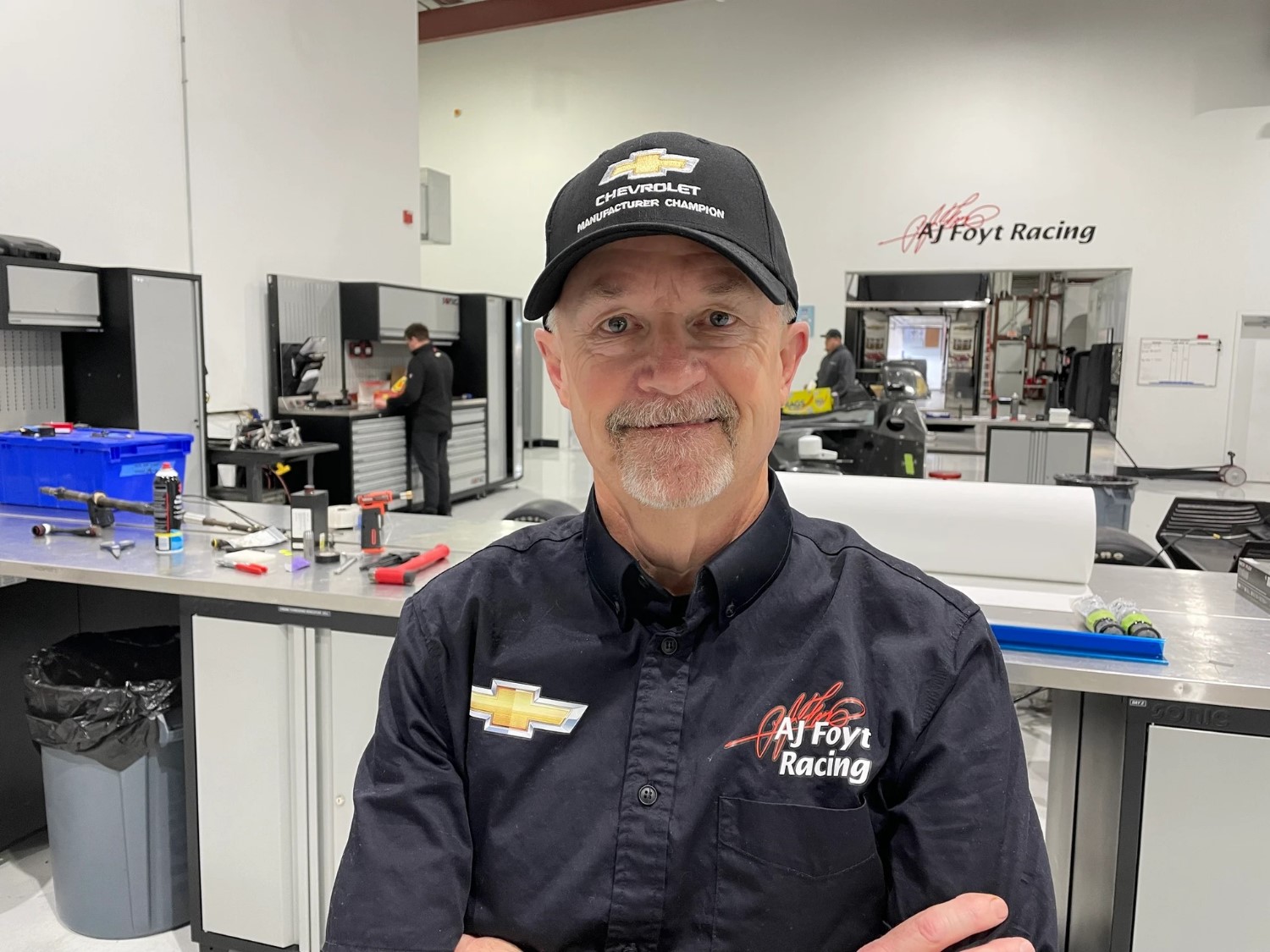 Foyt also hired Chris "Beaker" Sheffer as the shop manager in Indianapolis. Sheffer brings a wealth of experience as he has worked in a variety of management and technical roles in the motorsports industry for the past two decades. Six more mechanics were hired as Foyt beefed up the operation for this year.
Foyt summed up saying, "We certainly have many new faces in the team this year, but I can say the feeling is very positive and everyone is pulling in the same direction. We know it will take some time to get where we want to be, but we are looking forward to the challenge and proving that we are heading in the right direction."
Ferrucci and Pedersen will participate in the NTT INDYCAR Series Open Test in Thermal, Calif. Feb 2-3. A private test is scheduled in mid-February in Sebring, Fla. The series kicks off its 17-race season March 3-5 in St. Petersburg, Fla.