Automotive: NTSB Head Calls EVs a danger to other cars on the road
The head of the National Transportation Safety Board expressed concern Wednesday about the safety risks that heavy electric vehicles pose if they collide with lighter vehicles.
The official, Jennifer Homendy, raised the issue in a speech in Washington to the Transportation Research Board. She noted, by way of example, that an electric GMC Hummer weighs about 9,000 pounds (4,000 kilograms), with a battery pack that alone is 2,900 pounds (1,300 kilograms) — roughly the entire weight of a typical Honda Civic.
"I'm concerned about the increased risk of severe injury and death for all road users from heavier curb weights and increasing size, power, and performance of vehicles on our roads, including electric vehicles," Homendy said in remarks prepared for the group.
The extra weight that EVs typically carry stems from the outsize mass of their batteries. To achieve 300 or more miles (480 or more kilometers) of range per charge from an EV, batteries have to weigh thousands of pounds.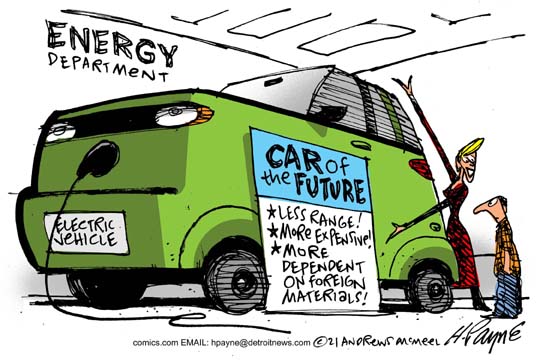 Homendy said she was encouraged by the Biden administration's plans to phase out carbon emissions from vehicles to deal with the climate crisis. But she said she still worries about safety risks resulting from a proliferation of EVs on roads and highways.
"We have to be careful that we aren't also creating unintended consequences: More death on our roads," she said. "Safety, especially when it comes to new transportation policies and new technologies, cannot be overlooked."
Homendy noted that Ford's F-150 Lightning EV pickup is 2,000 to 3,000 pounds (900 to 1,350 kilograms) heavier than the same model's combustion version. The Mustang Mach E electric SUV and the Volvo XC40 EV, she said, are roughly 33% heavier than their gasoline counterparts.
"That has a significant impact on safety for all road users," Homendy added.