F1: Magnussen not stressed about expiring contract
(GMM) Kevin Magnussen says he's not getting stressed about his expiring contract at the American owned Haas Formula 1 team.
The Dane has been outclassed so far in 2023 by his new teammate Nico Hulkenberg – the 35-year-old German who returned after a forced three-year break.
Magnussen told DAZN he acknowledges how well Hulkenberg has done.
"I feel like he's back with a lot of energy, he's happy to be back with a new opportunity. And he's doing a fantastic job for the team," he said.
At the same time, Magnussen has comparatively struggled with the sister car.
"It hasn't really been my season yet," the 30-year-old told Ekstra Bladet newspaper. "But it is now that the experience kicks in, and I have to keep a cool head and just push on."
In recent weeks, it has been increasingly clear that Hulkenberg will definitely be offered a new contract for 2024 by Haas boss Gunther Steiner.
As for Magnussen's similarly expiring deal, the rumors have been quieter.
"Yes, the contract expires, and it's the same things you have to go through as usual, you could say," he admits.
"But the pressure feels different this time. I am a little more relaxed and unaffected by the pressure that may come with it. Before, I stressed so much about it."
Magnussen also said his relationship with Steiner and team owner Gene Haas helps.
"I am very integrated into the team and have been here almost from day one," he said. "When you have been involved for so many years, you have a different insight and a different overview of what is going on."
Mercedes' Toto Wolff recently said that he plans to talk with Lewis Hamilton about his own expiring contract over a pizza.
"No pizza," Magnussen laughed. "In many of the other years, it's been a very simple five-minute phone call with Gunther.
"It's mostly just me and Gunther. I don't have a team of lawyers negotiating for me."
Steiner said recently that he would like Haas' 2024 lineup to be set in stone a little sooner than usual.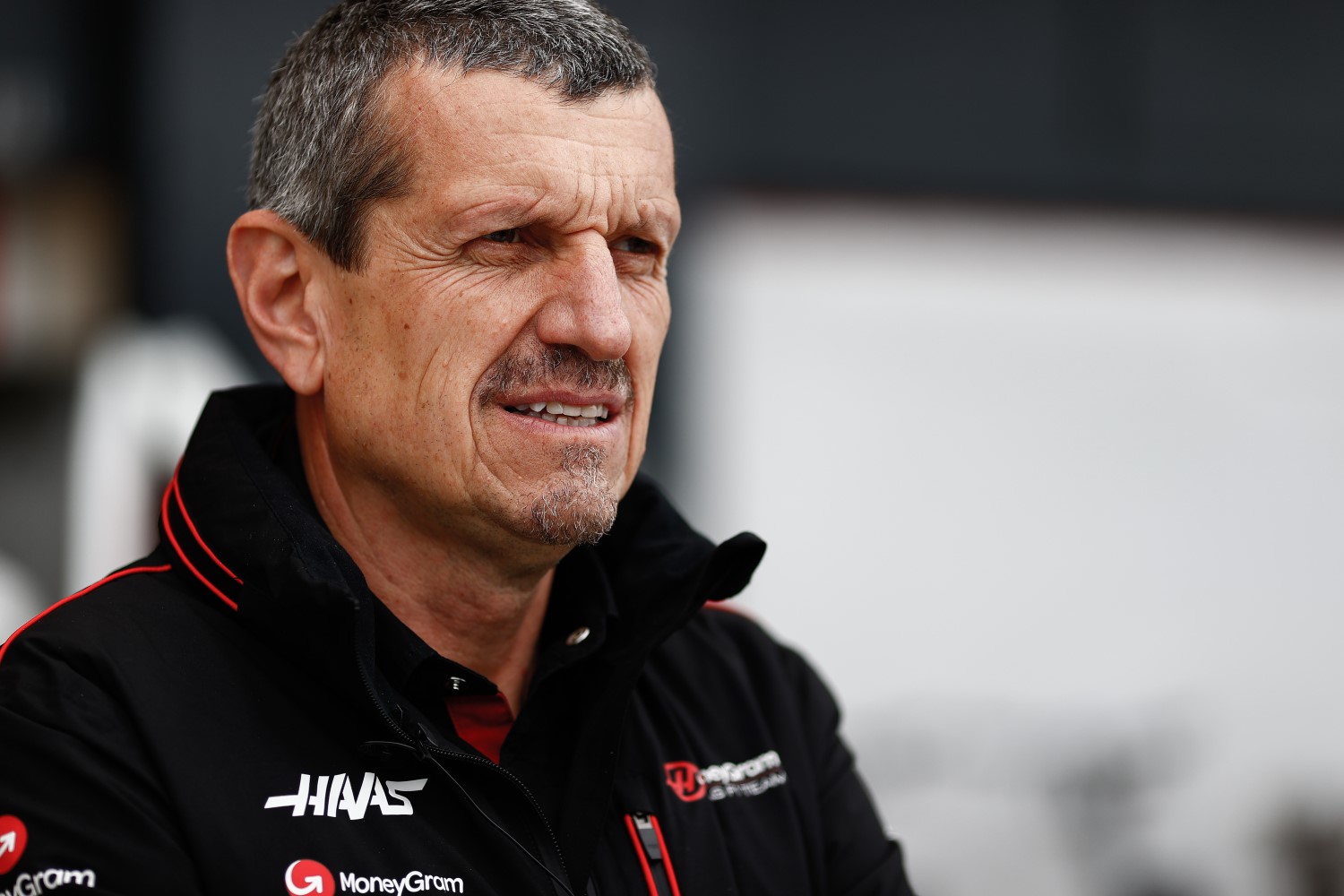 "I have no opinion on it," Magnussen insisted, "but of course it's always nice to have it in place. So the sooner the better, but it doesn't matter in the end."
He says he hasn't given any thought to potentially switching to another team, as Haas is currently struggling for race pace and consistency.
"I also think the effect of the money that we have now takes some time to show itself," said Magnussen. "The car we drive now was developed without (title sponsor) Moneygram.
"I feel that some really good foundations are being laid here for a great future for Haas. So I'm really looking forward to seeing where the team is going.
"I think it might be challenging to become world champion with this setup, but we can at least build a good foundation for the future."
What Magnussen is unsure about is if he even wants to keep racing long enough to see Formula 1's controversial 2026 rules – with Max Verstappen openly worried about the effect of the much larger electrical component.
"I definitely think it will make me reconsider whether this is what I want to do," he said. "To be able to participate at this level, you really have to be passionate about it.
"And if the cars suddenly aren't fun to drive, it can be hard to be passionate. Formula E, for me, is a no-go. I'm not going to mess with that.
"So I very much hope that we don't go that way."