IndyCar: Friday Morning Update from the Hondy Indy Toronto
It is a perfect weather day across the border in Toronto, Canada.  The NTT IndyCar Series is racing in the capital of the province of Ontario this weekend for round 10 on the streets of Exhibition Place on Lake Ontario.
The temperatures will be in the mid-70s today with plenty of sunshine as the drivers take to the bumpy track this afternoon at 3 pm ET.  But enjoy today's weather, as the next two days are predicted to be rainy, with thunderstorms predicted almost all day tomorrow.
The pit lane here changed a few years ago due to the addition of Hotel X on the grounds.  The pit lane was moved across the track, with the entrance right off turn 11.   This year, the series had to fit 27 cars into the tight 'S-shaped' lane.  Andretti Autosport's Colton Herta has the first pit box at pit out.   That could be tricky because the curved pit lane narrows at pit out and merges with the racetrack.
AR1 spoke with Herta, who had the pole here in 2022.  "It is a lot better than last year.  Last year they had the wall angled out terribly.  It is pushed back about three feet.  So it is a lot better.  I do not think it should be too much of an issue."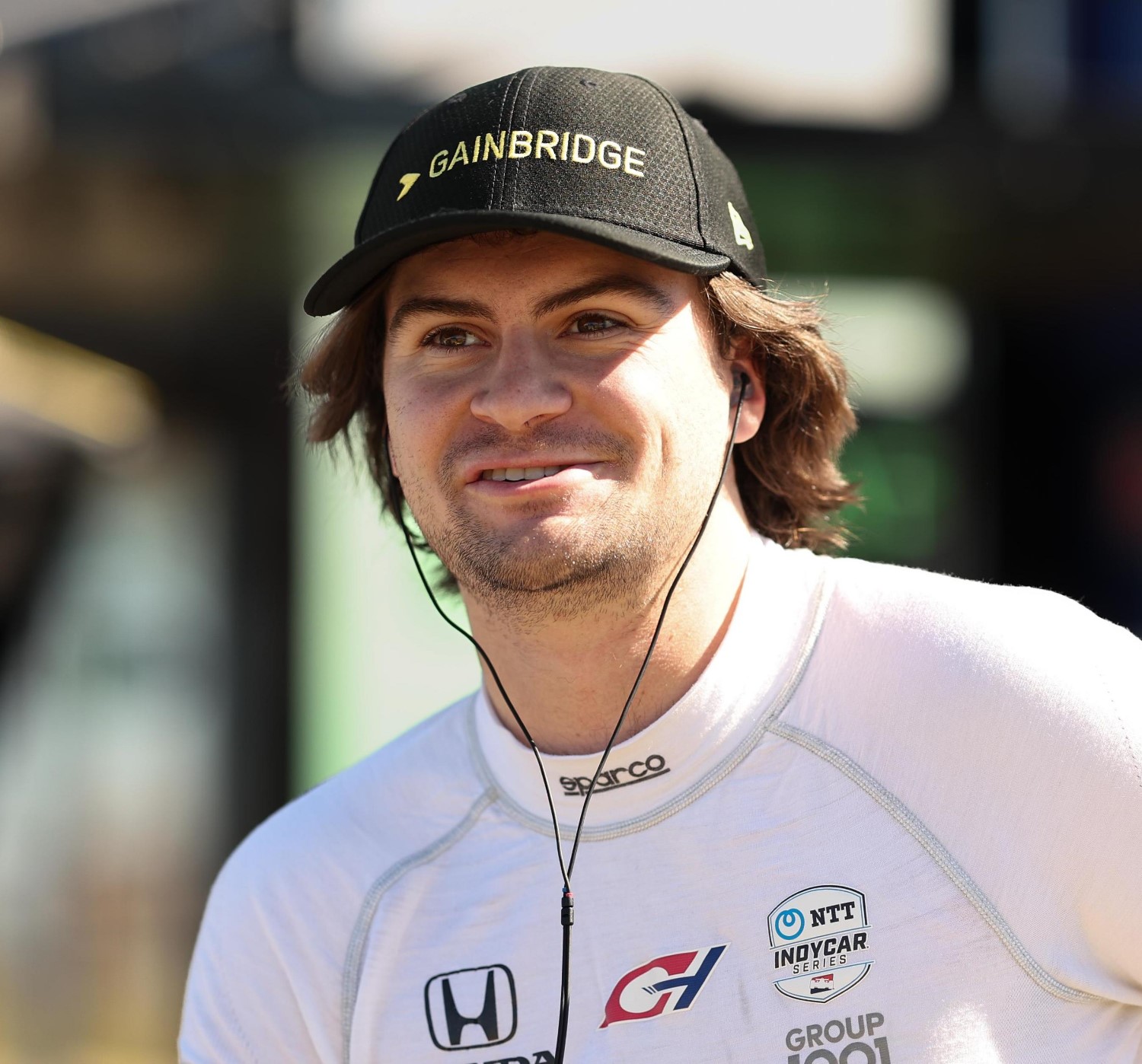 AR1 asked him about racing on the tight, concrete-lined circuit with the forecast of rain for Saturday and Sunday.  "I have never run this race in the wet.  I qualified here in 2018 in Indy Lights.  I think I did some qualifying and some practices in the wet in 2014 in USF2000."
"This place is a struggle in the rain.  You see all these big concrete patches that just turn to ice on the inside of the track.  All the street courses are much harder in the wet, but this one is probably one of the hardest ones. "
"It will be challenging.  I am open to the idea.  We do not get a lot of wet running in IndyCar.  So, it is a little fun to do it."
AR1 asked Pato O'Ward, driver of Arrow McLaren number 5 entry, his thoughts on running in the rain.  "I would think it would be interesting.   I would not mind a little bit of rain, it will mix things up.  It is the same old Toronto, bumpy and tight."
The 75-minute practice session is scheduled for 3 pm today.
Lucille Dust reporting live from Toronto, Canada