NASCAR: Bristol scraps their Cup Dirt race
The following statement was issued by Bristol Motor Speedway today that the Spring dirt NASCAR Cup race was being dropped.
"As the motorsports world focuses on America's Night Race tomorrow, we are thrilled to announce Bristol Motor Speedway will host the return of the Food City 500 on the concrete high-banks of the World's Fastest Half Mile in the spring of 2024," said Bristol Motor Speedway President and General Manager Jerry Caldwell.
"We will revive a logo reminiscent of the first Food City 500s in the early '90s and resurrect the track's vintage trademark look and feel of the era. We're looking forward to a great weekend of racing and what's to come in 2024."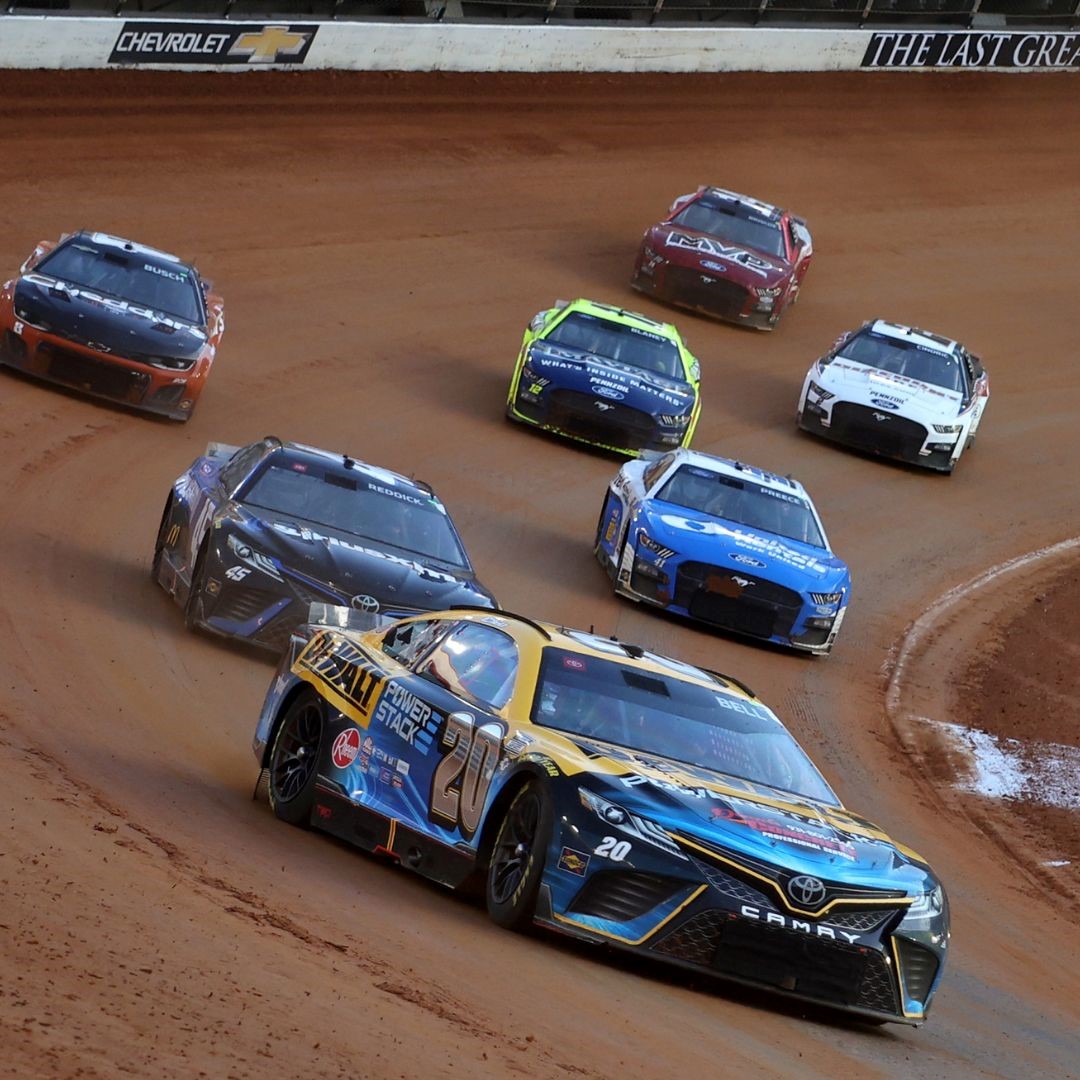 About Bristol Motor Speedway
Forged amid the scenic mountains of Northeast Tennessee near the Virginia state line, Bristol Motor Speedway is The Last Great Colosseum, a versatile multi-use venue that hosts major auto races, football games, concerts and many other captivating events.
The facility features a 0.533-mile concrete oval racetrack with 28-degree corner banking and 650-feet straightaways that offers racing in several NASCAR touring series, highlighted by two major Cup Series weekends each year.
In 2020, the track also served as host of the prestigious NASCAR All-Star Race, and from 2021-2023 the track was converted to a temporary dirt surface each year to take the Cup Series back to its racing roots. While at the track, fans are offered a unique viewing experience courtesy of Colossus TV, the world's largest outdoor center-hung four-sided video screen with a 540,000-watt audio system.
The adjacent quarter-mile dragstrip, Bristol Dragway, offers more than 50 events annually, including the marquee NHRA Thunder Valley Nationals.
The Thunder Valley Amphitheatre presented by Ballad Health transforms Bristol Dragway into a premier outdoor concert venue for the world's greatest music performers.
Three football games have kicked-off inside the oval, most notably the 2016 Pilot Flying J Battle at Bristol, where border rivals the University of Tennessee and Virginia Tech met before an NCAA-record crowd of 156,990. In existence since 1961, Bristol Motor Speedway was purchased in 1996 by Speedway Motorsports. For more information, please visit www.bristolmotorspeedway.com.