F1: If Norris goes to Red Bull, will Verstappen destroy his career?
Ex-Formula 1 driver Anthony Davidson has advised Lando Norris to ditch McLaren for Red Bull, so he can give Max Verstappen a "proper fight".
–by Mark Cipolloni–
There are rumors that Dr. Helmut Marko has met with Lando Norris about driving for Red Bull in 2025.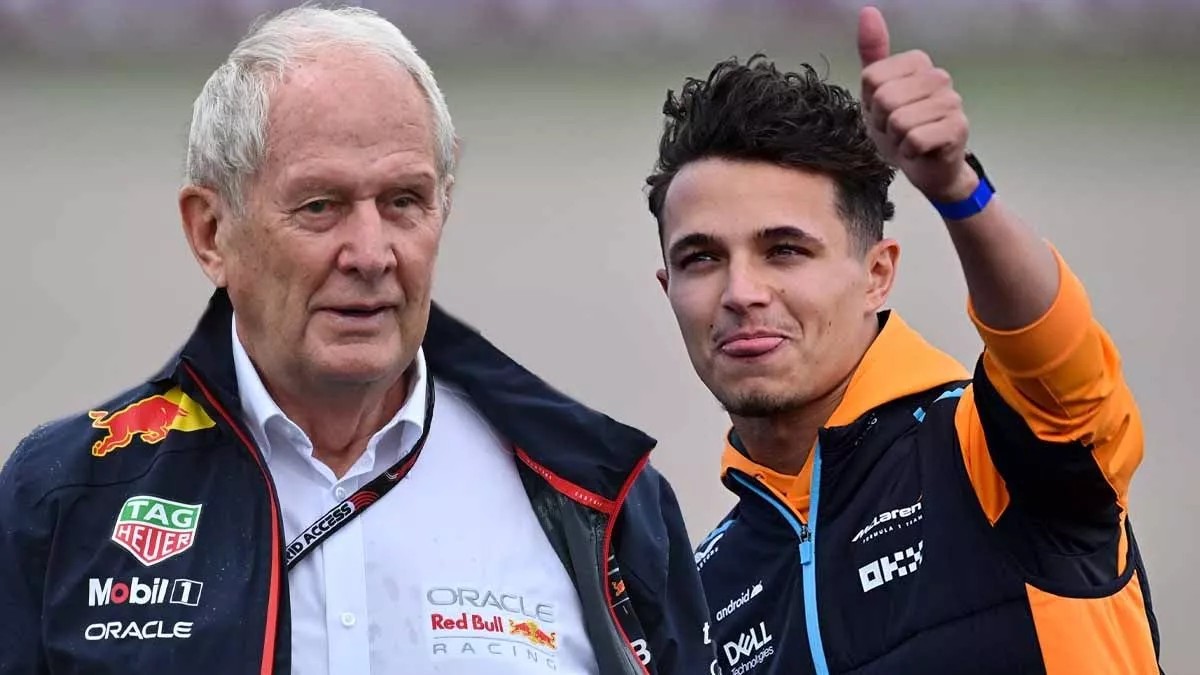 There are complaints that Max Verstappen has been too dominant because his teammate Sergio Perez is not able to bring the fight to him in equal cars.
The Dutchman picked up his 13th win of the season at the Japanese Grand Prix on Sunday to move 177 points clear of the rest of his competitors in the driver standings.
Up until the Singapore Grand Prix last weekend, Verstappen had strung together a record 10-race winning streak and has comfortably led the pack for the entire season.
However, Davidson believes Norris, who finished second at the Suzuka Circuit, could cause Verstappen real problems if he were to switch the MCL60 for the RB19.
"Lando Norris, what can you say about him? I'd love to see him in the other car at Red Bull, giving this man [Verstappen] a proper fight because I think he would," Davidson told Sky F1.
"A great race by Lando today had such speed, but nobody could touch Max Verstappen. He had the car to do it, and he utilized it well."
McLaren are looking to block the departure of their star driver. According to team principal Andrea Stella, talks are already underway regarding an extension on his current deal, which is set to expire in 2025.
Verstappen would likely destroy Norris' career
I personally do not believe Norris will make the switch to Red Bull.
Why?
The McLaren is getting more competitive and has become the 2nd best car on the grid after starting the season 7th best. That is enough progress to convince Norris to stay
He runs the risk of having Verstappen destroy his career. If Verstappen were to pummel Norris like he has pummeled all previous teammates, Norris' career would essentially be over, relegated to being Verstappen's Water boy.  Verstappen is the greatest driver in history according to people like Bernie Ecclestone who has been around long enough to see all the greats race.
What might make Norris switch?
Oscar Piastri, only a rookie driver for McLaren, is already giving Norris a run for his money.  If he begins to beat Norris on a regular basis in 2024, what does that say about Norris?
Right now, they appear to be equally talented, but a team with two #1 drivers usually does not work. Norris could become frustrated and want to leave.