F1: Perez struggles continue as Norris rumors swirl
(GMM) A big dark cloud is still hanging over Sergio Perez's future at Red Bull as rumors continue to swirl that Red Bull wants Lando Norris.
Just as the Mexican was determined to put his calamitous performance at Suzuka behind him, he fell afoul of 'track limits' in Qatar qualifying but was still a long way off Max Verstappen's pace – and a dreadful P13.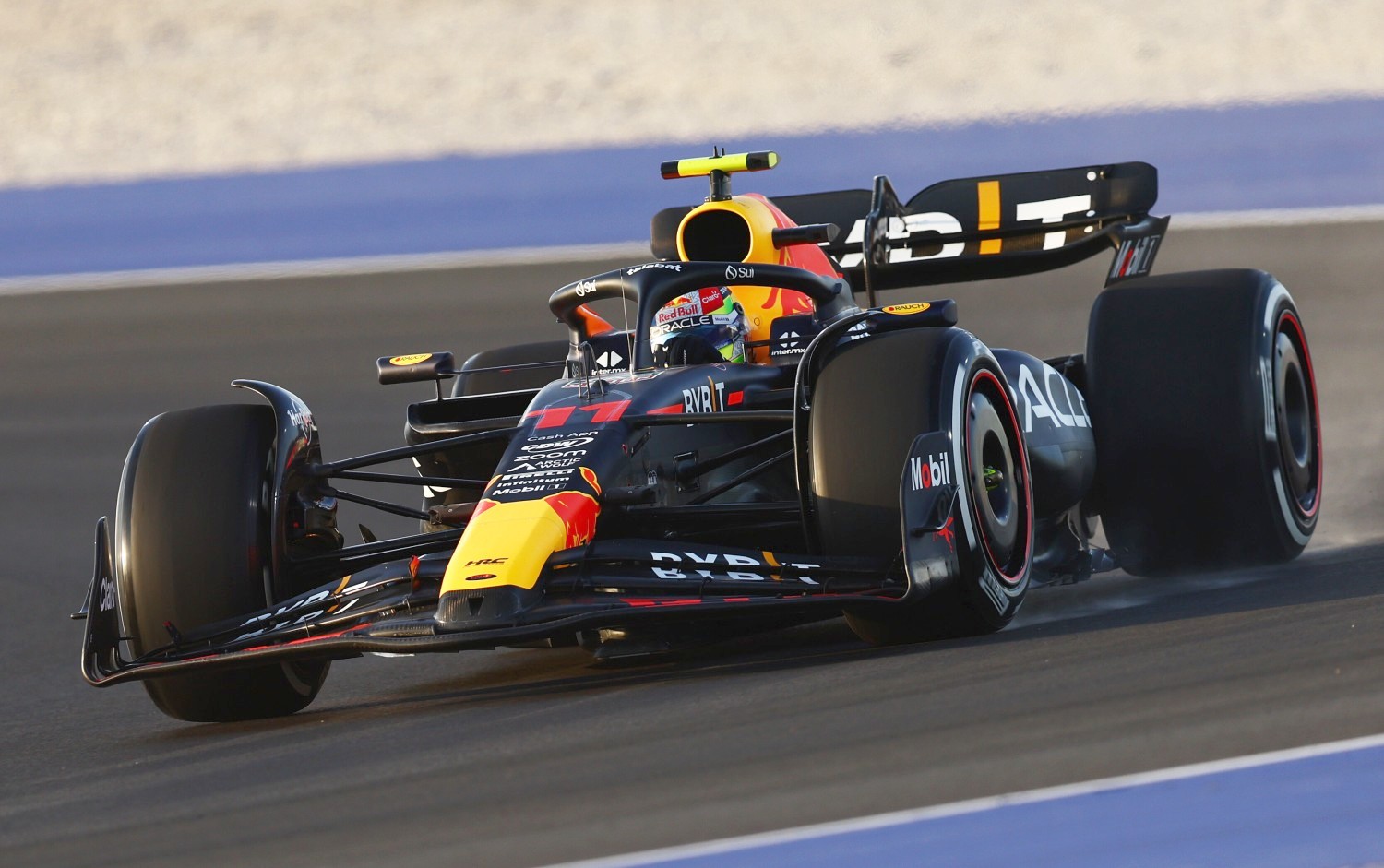 "Other drivers also had their laps cancelled," team boss Christian Horner said. "But the bottom line is that Max once again did his job and Checo once again had a difficult day.
"It's a tough time for him," the Briton acknowledged. "There's a lot of pressure on his shoulders now, but he's an experienced driver.
"We'll support him in the fight for second place in the world championship, but he must now provide an answer.
"Honestly, I don't understand the difference between the times of Max and Checo," Horner added.
Perez, 33, is under contract for 2024, but persistent rumors of a late shakeup just won't go away – with Daniel Ricciardo and Yuki Tsunoda pushing for a chance at the top team.
"I've always been on his side a little and sympathized with him," said former racing driver and Sky Italia pundit Davide Valsecchi when asked about Perez.
"But after the Q2 elimination here, it becomes really difficult for Perez," he added.
"He risks being replaced next season, and there are already rumors."
According to former Verstappen teammate Alex Albon, the doors at Red Bull Racing are actually "wide open" for McLaren's Lando Norris.
"I think if he wants to, he can go to Red Bull," the Williams driver told Sky Italia.
"We'll have to wait and see because I don't think anyone likes being Max's teammate. It's super difficult – I've had experience with that myself."
There is also the issue of Norris' contract through 2025 at McLaren.
Albon said: "If he is confident in himself, which he should be, then the doors at Red Bull are wide open for him. The relationship between Lando and McLaren is a very strong one though, so we'll see."
The only upside of Perez's bad qualifying effort on Friday is that Verstappen should now easily cruise to his third drivers' title in Qatar.
"Max is already world champion," said Dr Helmut Marko.
"Because how is Perez supposed to win the race from 13th? That's what he'd have to do if he wants to keep the world championship open."