F1: Cadillac agrees to supply F1 engines as an OEM from 2028
As previously rumored on these pages, GM's Cadillac Division has officially registered as a Formula 1 Power Unit Manufacturer.
The Andretti Cadillac F1 entry will be powered by a GM power unit starting in 2028. In 2028 F1 will have 7 power unit suppliers
Cadillac Press Release
General Motors today announced that it has formally registered with the FIA as a Formula 1 power unit manufacturer starting in the 2028 season.
"We are thrilled that our new Andretti Cadillac F1 entry will be powered by a GM power unit," said GM President Mark Reuss.
"With our deep engineering and racing expertise, we're confident we'll develop a successful power unit for the series, and position Andretti Cadillac as a true works team. We will run with the very best, at the highest levels, with passion and integrity that will help elevate the sport for race fans around the world."
Last month, the FIA approved Andretti's Expression of Interest application for Andretti Cadillac to race in the FIA Formula One World Championship.
GM's development and testing of prototype technology is already underway. Engineering a F1 power unit will advance GM's expertise in areas including electrification, hybrid technology, sustainable fuels, high efficiency internal combustion engines, advanced controls, and software systems.
Andretti Cadillac is honored that the FIA has approved Andretti Formula Racing's Expression of
Interest for the FIA Formula One World Championship. We appreciate the FIA's rigorous,
transparent and complete evaluation process and are incredibly excited to be given the opportunity to compete in such a historic and prestigious Championship.
The formation of this distinctly American team is an important moment of pride for all our employees and fans. We feel strongly that Andretti Cadillac's deep racing competencies and the technological advancements that come from racing will benefit our customers while heightening enthusiasm for F1, globally.
We look forward to engaging with all of the stakeholders in Formula One as we continue our planning to join the grid as soon as possible.
Andretti and GM chiefs are expected to attend this weekend's inaugural Las Vegas Grand Prix to lobby FOM for approval, with the new team targeting an arrival for as early as 2025.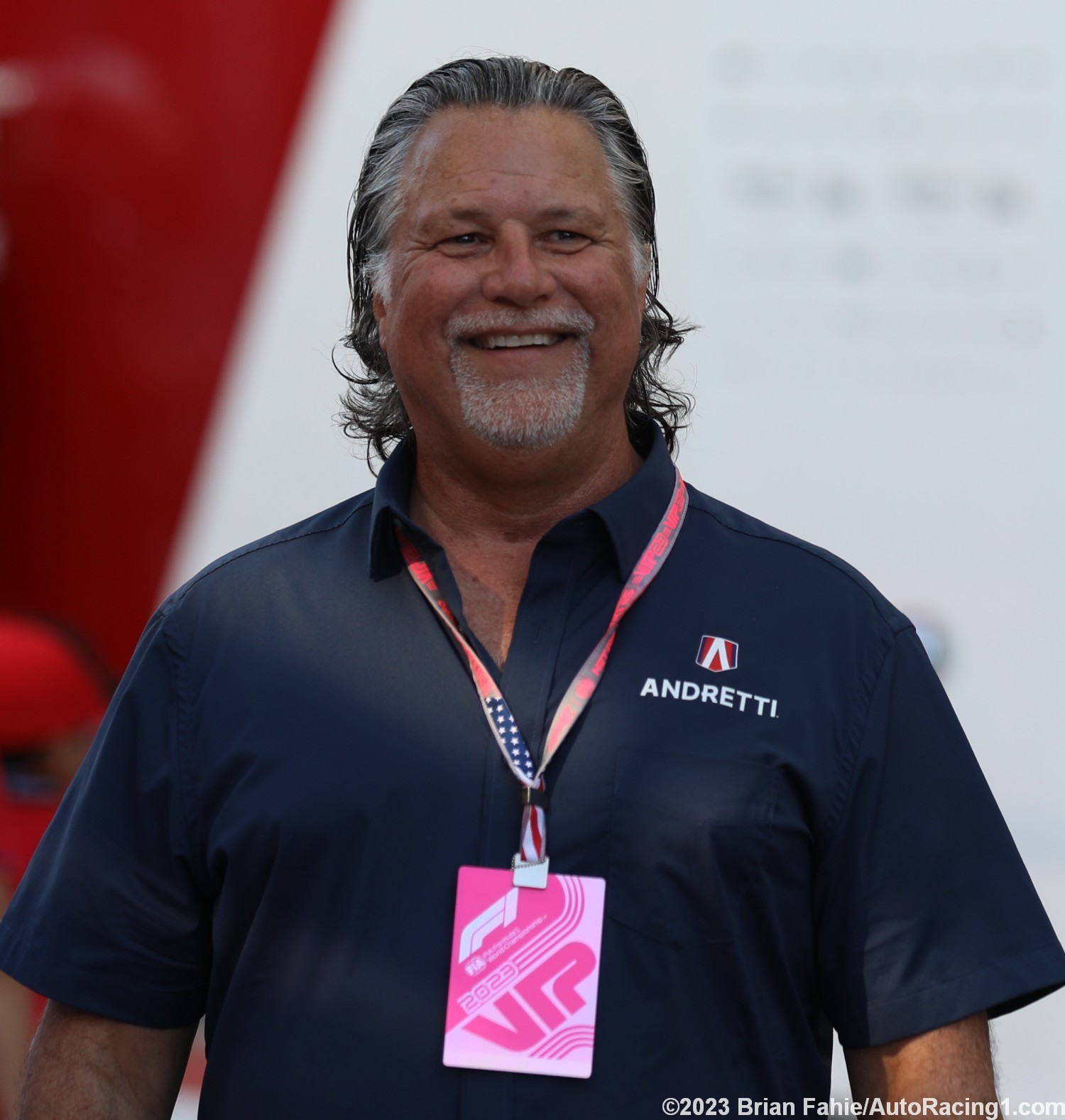 For more than a century, racing has provided a test bed for GM and Cadillac to transfer knowledge and technology between race cars and production vehicles. Cadillac's V-Series performance portfolio, celebrating its 20th anniversary, seamlessly incorporates learnings from the track to the road.
With a long history of racing success, Cadillac most recently developed the 5.5L DOHC V-8 powertrain used in the 2023 IMSA and WEC seasons. With this powertrain, Cadillac Racing secured a podium finish at the 24 Hours of Le Mans and swept top championship honors for the inaugural IMSA Grand Touring Prototype season.
Related Article: Cadillac whispers from Brixworth