F1: Ferrari struggling about reason for pace drop-off
Ferrari 'don't know' why they're missing race pace to Max Verstappen, and now Mercedes has surpassed them in race pace as well.
Of course, Verstappen is the best driver in F1.  Ferrari is not lacking race pace to Red Bull driver Sergio Perez, they are lacking pace to Max Verstappen, who is on another level skill-wise to all the other drivers in F1.
So, is it the Ferrari car that is lacking pace, or is Max Verstappen, extremely confident now, performing to a new level?
Mattia Binotto says he doesn't know whether Ferrari aren't getting the most out of the upgrades, or if they've gone in the wrong direction.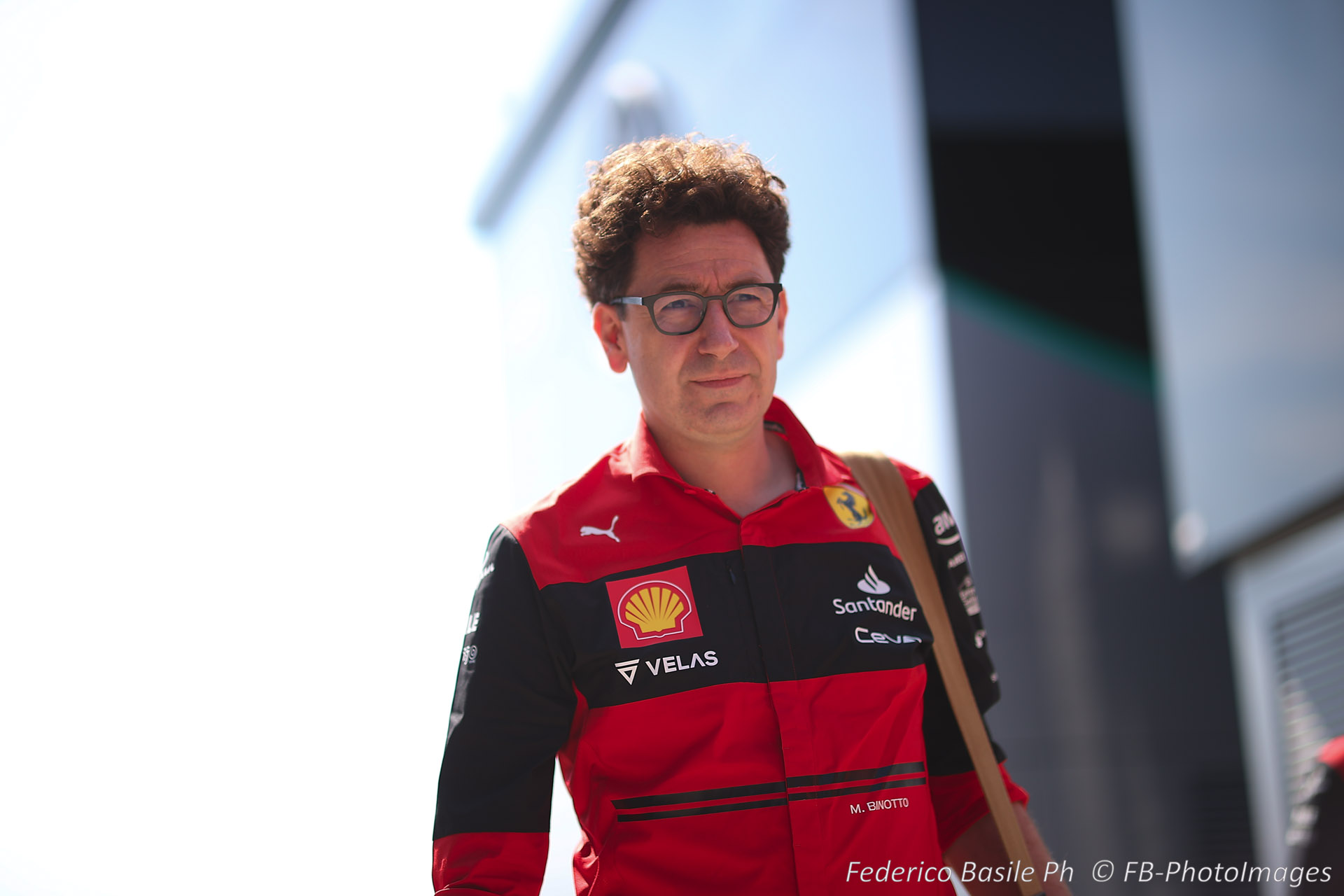 "It's three races in a row that we don't have the pace on Sunday and I think [Zandvoort] was quite a parallel to Hungary," Binotto told The Race.
"This weekend, we had a good qualifying, and we are being competitive. But then in the race, we are not competitive enough. And that makes life a lot more difficult, not only because we cannot fight for the win with Max but because then we do not have the pace to keep Mercedes behind.
"It's now three races where we have not produced what should be our potential and what we have proved to have as the potential of the car since the start of the season. And that's something that we need to address as soon as possible because there are a few races left.
"We still are looking for victories and our intention is to try to win every race, and that includes Monza. We need to react."
"Honestly, I don't know," said the Italian. "I think it's something which we need to look at reviewing.
"Is it the car itself which is not fast enough? Is it the car balance which is more difficult and tricky?
"It may be on the single lap you can run fast, but then in a race you lose confidence, and you do not have the right feeling in the car.
"So I don't know the answer, but certainly the experience of the race give us some more data to analyze because we need to react."
The Italian edition of Motorsport.com is reporting that Ferrari will revert to the floor they ran at the Austrian Grand Prix and ran comparative tests in Friday's practices.
Ferrari 'grew up to France, then crashed its development' says the report.
'It is probable that comparative tests will be carried out in the free practices of Monza, re-proposing the floor that had worked up to Paul Ricard.
'We should not be surprised if we see the inlets of the Venturi channels with a design that is less oriented towards Red Bull choices, just as Verstappen rejected the Ferrari style.'