F1: Verstappen storms to pole for Japanese GP
As if on a mission after last weekend's Singapore GP struggles, Max Verstappen stormed to a dominant pole position for the 2023 Japanese GP.
–by Mark Cipolloni–
Having led every session so far this weekend, Verstappen put up a time of 1m 29.012s on his first Q3 run and improved to a 1m 28.877s on his second run, a dominant performance that put him more than half a second clear of the McLarens of Oscar Piastri and Lando Norris.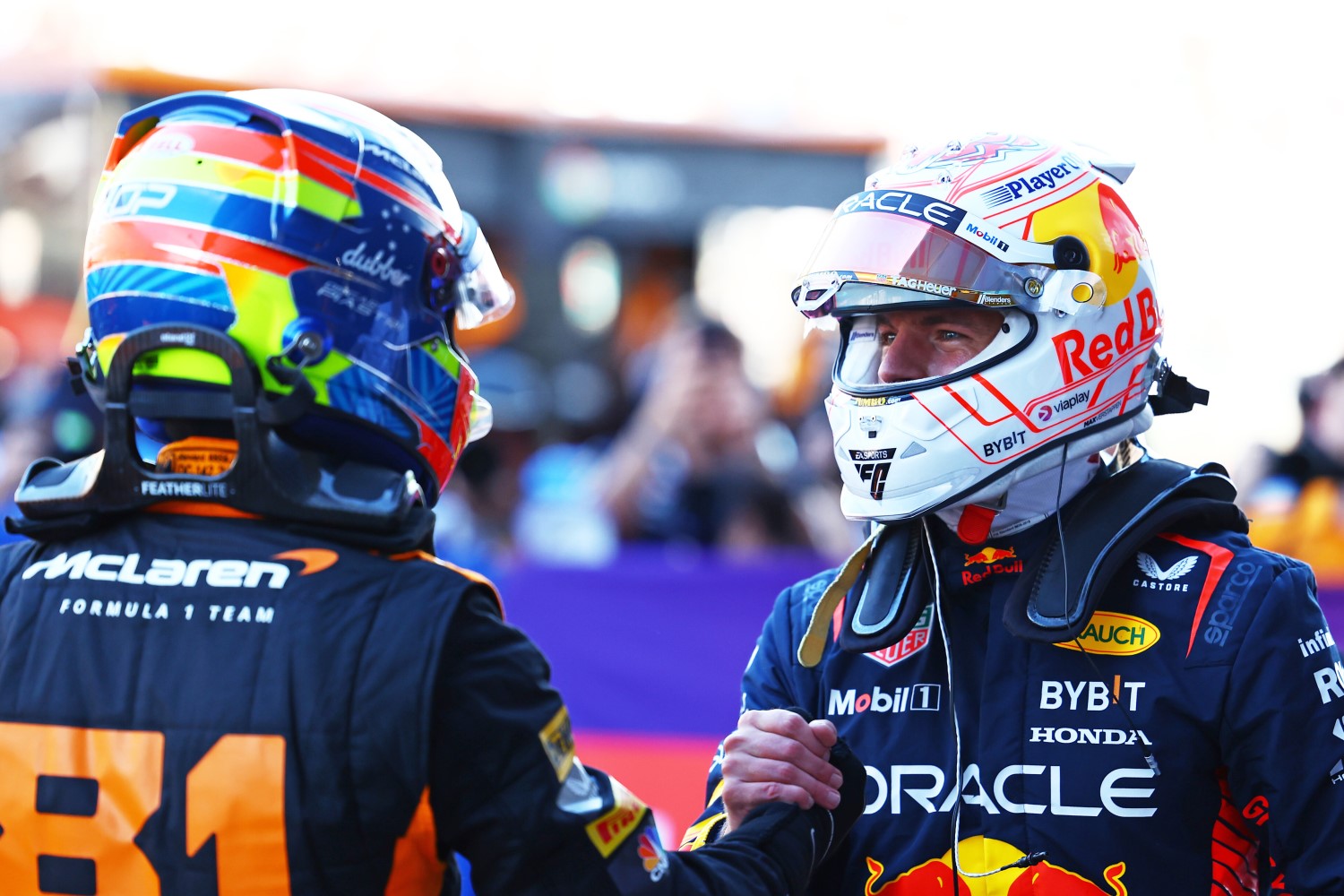 The only session Verstappen did not lead all weekend was Q2 in qualifying. That went to Charles Leclerc because Verstappen made only one run on used soft tires, saving the news ones for Q3.
Verstappen delivered stunning lap of 1m 29.012s to kick off Q3, some half a second clear of Piastri and Norris, followed by Perez, Hamilton and Tsunoda, with Russell, Alonso and the Ferraris,
Verstappen, on a mission to school the less talented opponents on the challenging Suzuka circuit, went even faster on his 2nd run in Q3 with a time of 1m28.877s, dropping jaws up and down pit lane.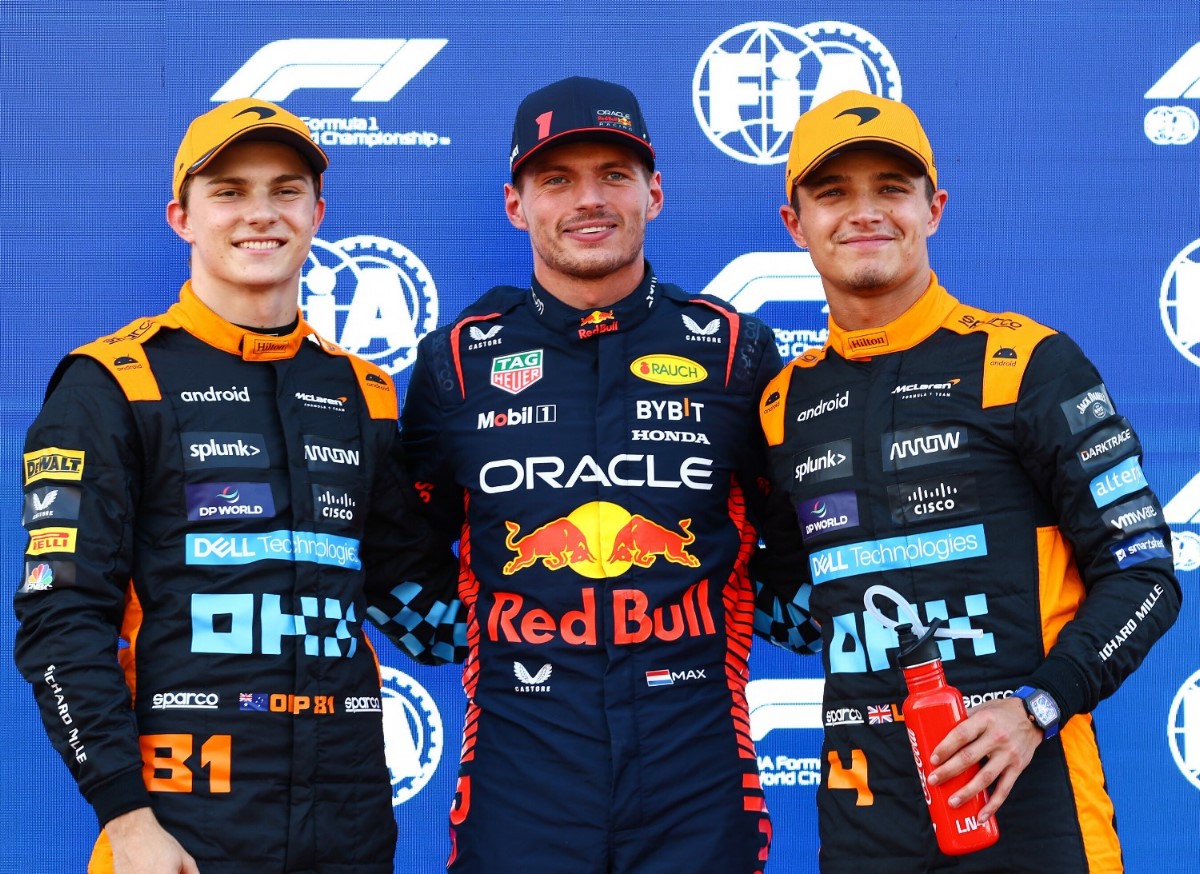 "It's been an incredible weekend so far, especially in qualifying, where you can really push it to the limit, it felt really, really nice," said pole-sitter Verstappen.
"We had a bad weekend in Singapore. I already felt from the preparation we had that this was going to be a good track, but you never really know how good it's going to be. From lap one it's been really, really nice.
"Of course, you try to find little improvements here and there, and I think we did that. To be on pole here is fantastic."
Charles Leclerc pipped the 2nd Red Bull of Sergio Perez to take fourth position, with teammate Carlos Sainz Jr. rounding out the top six positions.
The two Ferrari drivers only completed one lap apiece in the pole shootout after burning through all their soft tires earlier on.
Mercedes had to settle for seventh and eighth in qualifying, with seven-time world champion Lewis Hamilton ahead of George Russell, who was another to be limited to just one attempt in Q3.
Yuki Tsunoda wound up ninth for AlphaTauri and Fernando Alonso rounded out the top-10 for Aston Martin.
American rookie Logan Sargeant once again proved he belongs in IndyCar not F1, lost control of his Williams in Q1 at the final corner, took a trip through the gravel and slammed into the barriers, bringing out a red flag.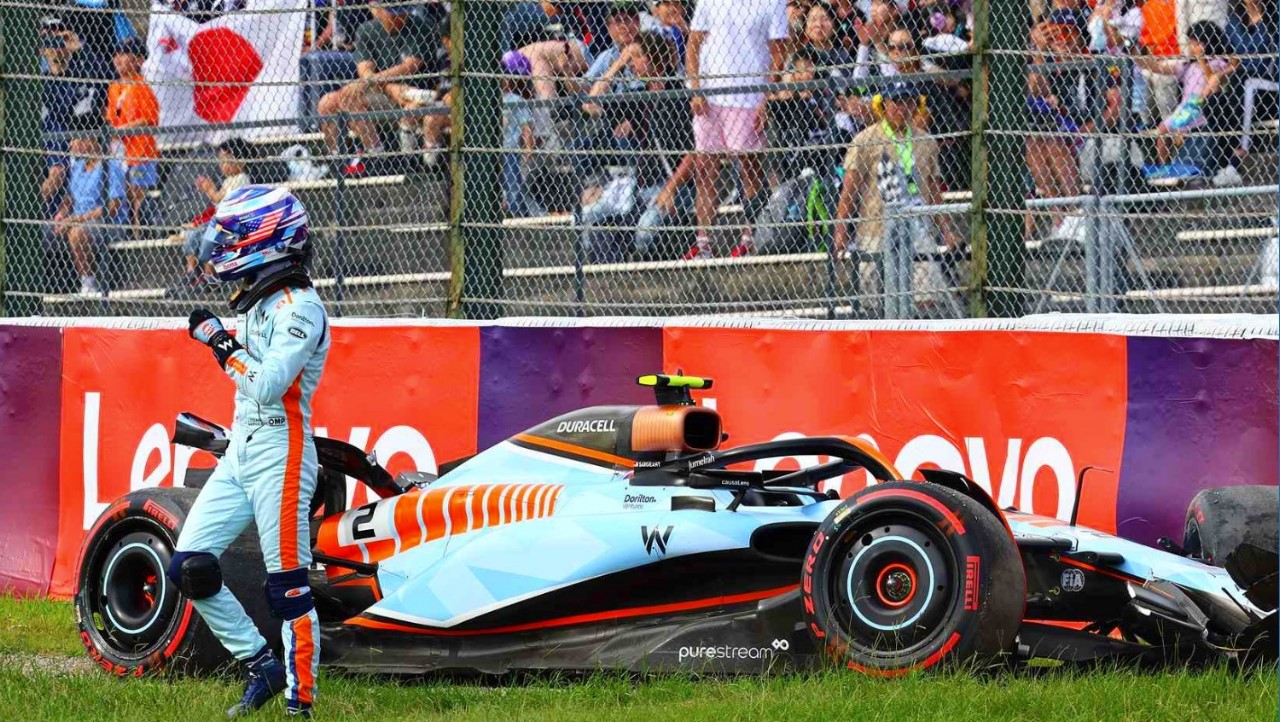 2023 Japanese GP Qualifying Results
| | | | | | | | |
| --- | --- | --- | --- | --- | --- | --- | --- |
| POS | NO | DRIVER | CAR | Q1 | Q2 | Q3 | LAPS |
| 1 | 1 | Max Verstappen | Red Bull Racing Honda | 1:29.878 | 1:29.964 | 1:28.877 | 12 |
| 2 | 81 | Oscar Piastri | McLaren Mercedes | 1:30.439 | 1:30.122 | 1:29.458 | 14 |
| 3 | 4 | Lando Norris | McLaren Mercedes | 1:30.063 | 1:30.296 | 1:29.493 | 12 |
| 4 | 16 | Charles Leclerc | Ferrari | 1:30.393 | 1:29.940 | 1:29.542 | 14 |
| 5 | 11 | Sergio Perez | Red Bull Racing Honda | 1:30.652 | 1:29.965 | 1:29.650 | 18 |
| 6 | 55 | Carlos Sainz | Ferrari | 1:30.651 | 1:30.067 | 1:29.850 | 14 |
| 7 | 44 | Lewis Hamilton | Mercedes | 1:30.811 | 1:30.040 | 1:29.908 | 18 |
| 8 | 63 | George Russell | Mercedes | 1:30.811 | 1:30.268 | 1:30.219 | 15 |
| 9 | 22 | Yuki Tsunoda | AlphaTauri Honda | 1:30.733 | 1:30.204 | 1:30.303 | 18 |
| 10 | 14 | Fernando Alonso | Aston Martin Aramco | 1:30.971 | 1:30.465 | 1:30.560 | 15 |
| 11 | 40 | Liam Lawson | AlphaTauri Honda | 1:30.425 | 1:30.508 | – | 16 |
| 12 | 10 | Pierre Gasly | Alpine Renault | 1:30.843 | 1:30.509 | – | 12 |
| 13 | 23 | Alexander Albon | Williams Mercedes | 1:30.941 | 1:30.537 | – | 12 |
| 14 | 31 | Esteban Ocon | Alpine Renault | 1:30.960 | 1:30.586 | – | 12 |
| 15 | 20 | Kevin Magnussen | Haas Ferrari | 1:30.976 | 1:30.665 | – | 9 |
| 16 | 77 | Valtteri Bottas | Alfa Romeo Ferrari | 1:31.049 | – | – | 5 |
| 17 | 18 | Lance Stroll | Aston Martin Aramco | 1:31.181 | – | – | 7 |
| 18 | 27 | Nico Hulkenberg | Haas Ferrari | 1:31.299 | – | – | 6 |
| 19 | 24 | Zhou Guanyu | Alfa Romeo Ferrari | 1:31.398 | – | – | 6 |
| NC | 2 | Logan Sargeant | Williams Mercedes | DNF | – | – | 2 |